Giving a child with little control over their own life the power to command a big animal is therapeutic in so many ways, explains therapeutic riding instructor Melodie Gerbier-Voilleau.
"For a short period of time, they get to be in control of what they want to do. They get to tell their horses to stop, to walk, to turn right, to turn left … that's huge for them."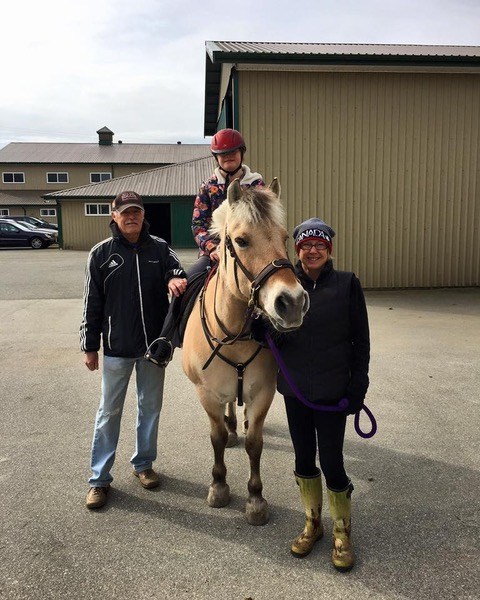 "They" are children with special needs, everything from cerebral palsy to autism, who Gerbier-Voilleau and her staff at Richmond Therapeutic Riding Association have worked with for the past two decades.
Staff are gearing up for a busy 2019 as they prepare to build a new arena and allow more riders to try horseback riding and progress to higher levels.
For three days every week, children on horseback ride through exercises in the covered arena flanked by a human volunteer on each side. Gerbier-Voilleau devises lessons where children complete several tasks in a row, challenging their working memory and spatial sense.
Kids get a physical benefit from riding, since the sport is a full-body workout. Gerbier-Voilleau said she's seen kids with cerebral palsy learn to walk with the help of riding lessons, since the hip movement on horseback mimics the human gait. 
Then, there are the mental benefits that keep kids and parents coming back.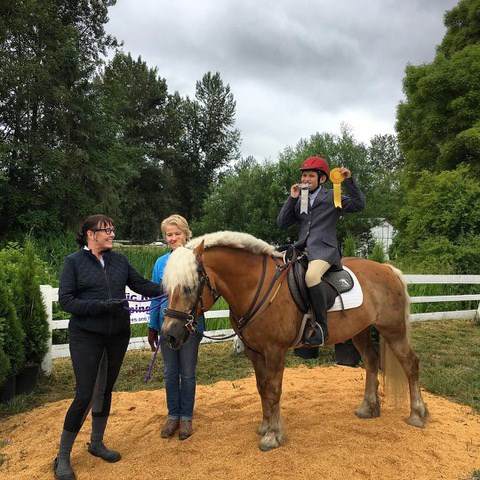 "It helps with calming down my brain," said 12-year-old Christian Higgs-Torres, who is on the autism spectrum. "It really helps me concentrate."
His mother, Erendira Torres Pina, said the lessons have boosted his confidence, lowered his anxiety and helped develop his coordination and speech.
"It's been an amazing experience for Christian," she said. "The horses don't judge children, they just do their job."
Torres Pina uses a portion of the $6,000 in funding she receives annually for Christian's autism therapy to pay the $40 fee for each lesson. She thinks it's a good value, considering how much more expensive his speech therapy and physiotherapy is.
The lesson fees at Richmond Therapeutic Riding cover about a quarter of their operational costs. RTRA lessons are cheaper than the roughly $85 for a private lesson a rider might pay at another barn because they're subsidized by city and provincial funding.
Still, Gerbier-Voilleau acknowledges cost can be a barrier for some families. That's why staff are always applying for more grants, trying to secure more ongoing funding from government and private donors.
"It's very competitive," said RTRA vice chair Bob Flynn. "There are a lot of really good charities out there looking for money."
This year, RTRA is securing the rest of the money necessary to construct a new, smaller ringin front of their office. Two sponsors have pledged to match donations from members of the public to build the new arena, up to $100,000.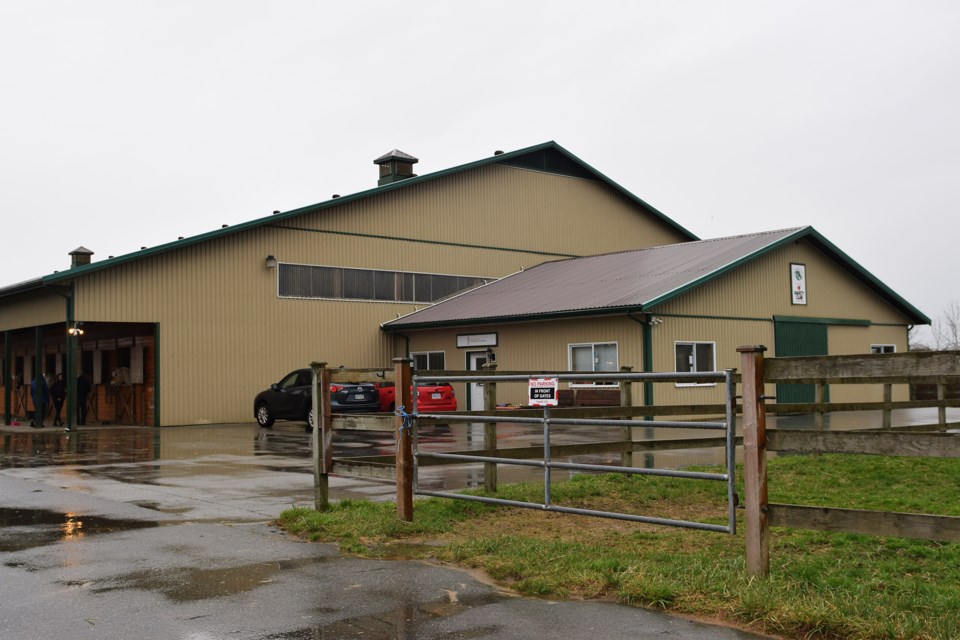 Right now, they share a massive indoor arena with more experienced Twin Oaks riders.  The environment can be intimidating for new equestrians, Gerbier-Voilleau said.
Having their own ring will allow RTRA to offer therapeutic riding lessons on more days of the week and in the more desirable after-school timeslots. The smaller space will also be better for RTRA kids to ride independently, without the lunge line tethering them to their coach.
Board chair Melanie Stefiuk said she hopes some riders get the chance to attend an in-person horse show in Langley this year.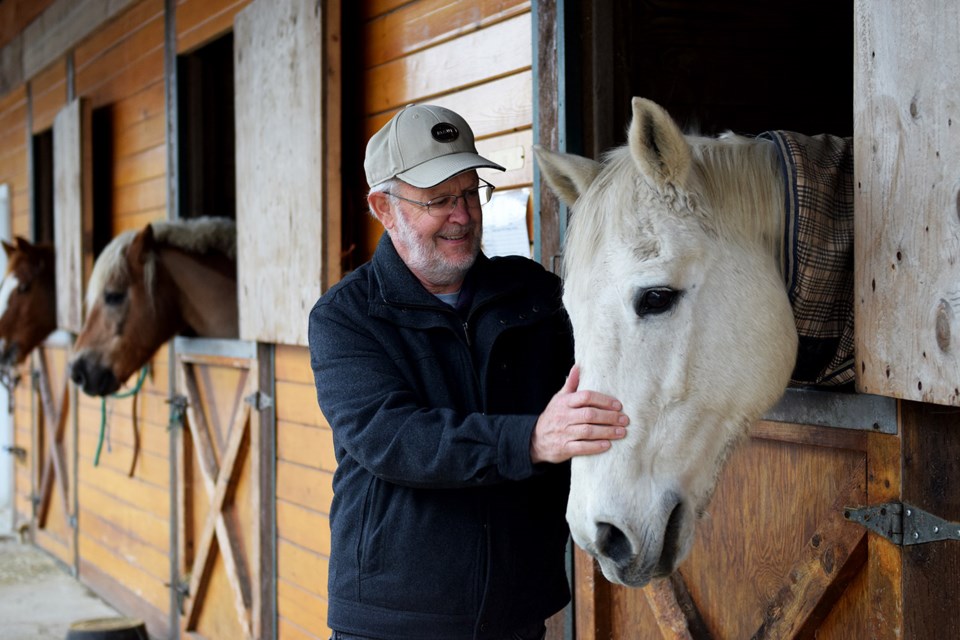 "Many of our riders rarely have the chance to compete," Stefiuk said. "These competitions will allow them the opportunity to do so in a fun and safe environment. "
To that end, they're looking for a new horse that's been trained in more advanced moves to replace one that's retiring. The ideal horse or pony will be gentle and patient, and also trained in walk, trot and canter.
RTRA is always looking for new volunteers. If you're interested in volunteering, donating or suggesting a horse to join the program you can call the office at 604 241 7837 or email info@richmondtherapeuticriding.com.