A student-led community garden is now firmly entrenched as a positive contribution to the Homma elementary neighbourhood, at the end of Railway Avenue, just a stone's throw from Steveston's Britannia Heritage Shipyards.
About two dozen plots planted and harvested by the students occupy the south end of the Railway Corridor community garden, providing students with an opportunity to learn about any subject under the sun — literally.
What has developed in the gardens since 2010 — when the Richmond Food Security Society, Richmond School District and City of Richmond devised a plan to transform an overgrown, underused patch of grass that once served as a rail connection to the shipyards — are things many long-time Richmondites say are being lost amidst a rapidly changing city: a colourful place of learning and neighbourly interactions.
The land is owned by the city and the society, which coordinates the adjacent public plots, is autonomous of the school's plots; although they share in the efforts of building this urban oasis.
After years of "relationship building" between the three groups, teacher Megan Zeni brings about 260 students from 11 classes into the school's garden space weekly, to teach mostly science but also social science, literacy, art and math.
For science, as an example, Zeni has built the "Bug Hotel" to teach students about different insects that may help, or hinder, crops. And newly-planted flowers and shrubs along the fences serve to teach kids about pollination.
"There's also the First People's principles of learning; so patience and time. Well, where better do you teach that than in a garden!" said Zeni.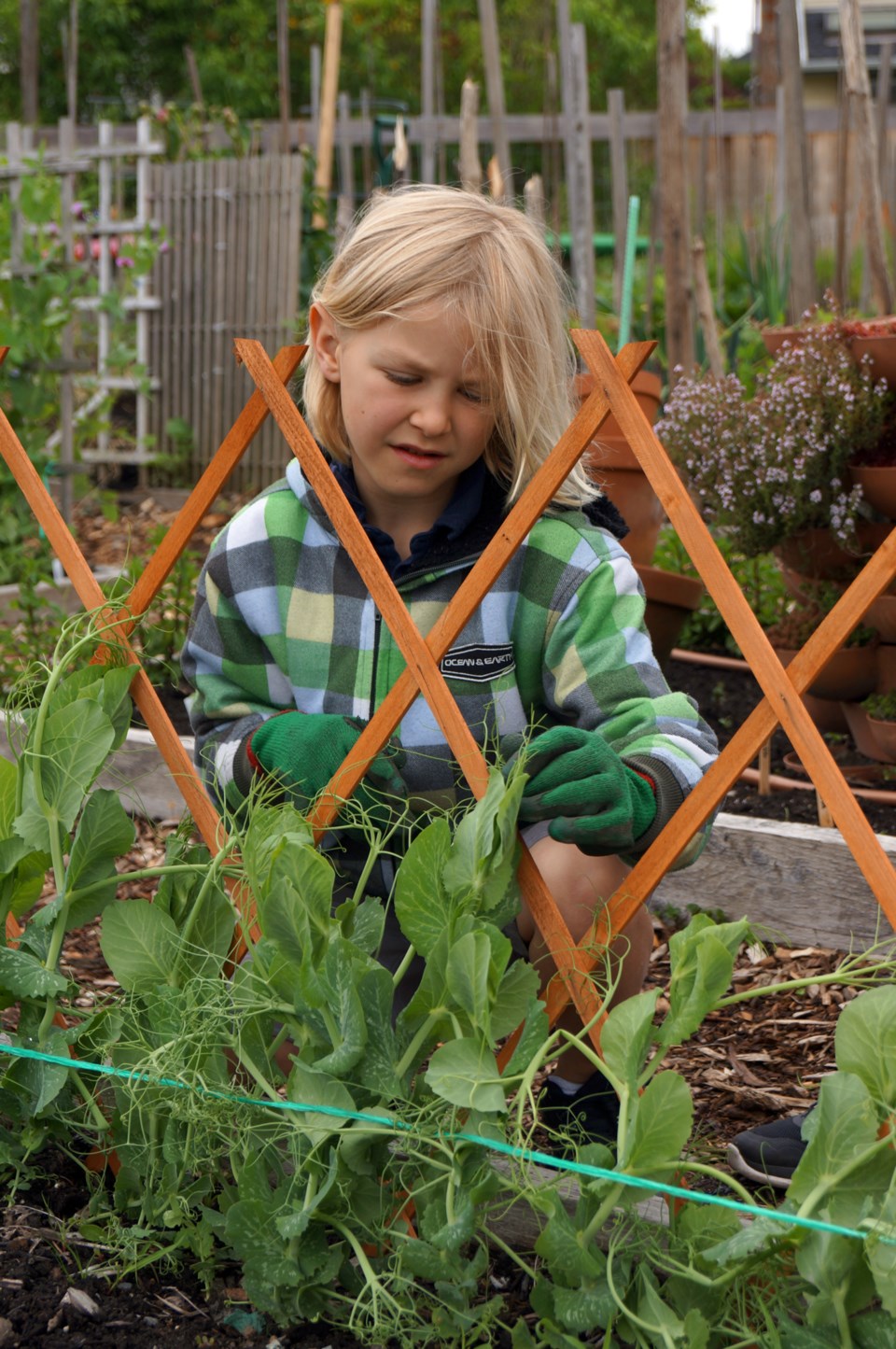 "There's nothing in the new curriculum that can't be taught out here. I can teach anything out here," said Zeni of the new student-led learning methods being employed by the Ministry of Education.
Not everything is calculated and by the textbook — anything but, as fun and free play are key components of the outdoor classroom; case in point the soon-to-be-constructed "Dig Pit."
"Some kids just love digging," quipped Zeni.
For her and the students, the Homma School Learning Gardens is a labour of passion.
"I've always enjoyed gardening. It's something I've done in my personal life. And I've been interested in the research around how this benefits children's emotional, physical and mental health; and when I started working out here with my own class I saw an enormous increase in children's ability to focus in the classroom," explained Zeni.
The gardens have recently doubled in size, after students and district staff weeded much of the space near the south fence, to create beautiful, new plots. With some district and grant money, a new shed was built, and sitting logs were installed, as were three round, wooden tables for students to write and colour.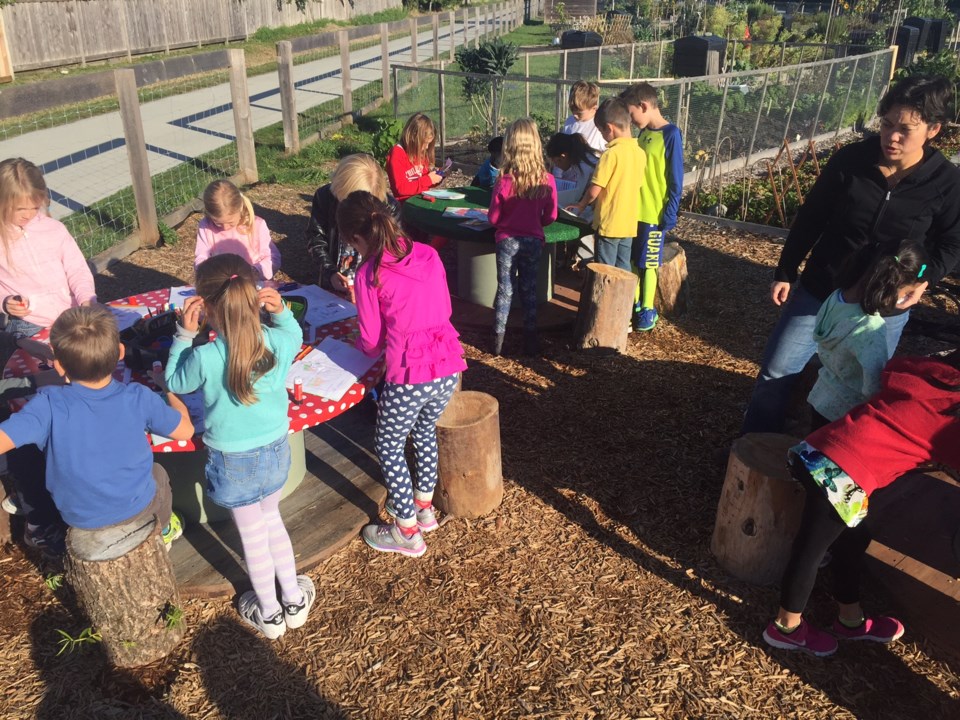 Zeni has reached out to businesses to support the kids: Whole Foods installed irrigation hoses and Westcoast Seeds has provided seeds. This, of course, is on top of parental support from various school fundraisers.
Additional emotional support for the children may also come by way of neighbours passing by and saying hello to them.
The only hindrance Zeni is working to deter is theft. So, she has parents volunteer to weed and water plants throughout the summer. Parents may also help harvest crops in the summer, although Zeni tries to plan pickings for June and September.
"It's strategic. So there's your math lesson. So, how many days are there from planting to germination to harvest? There's a lot of math on a seed package," said Zeni.