Liam sits in a darkened bedroom, the only illumination coming from the glow of a nine-inch LCD screen he clasps tightly.
Curtains drawn shut, outside it's a typical, sun-filled day in the middle of July.
Liam's fingers and thumbs erratically stab and swirl across the touch-sensitive surface of his tablet.
His eyes remain transfixed to the images dancing across the glass.
Tears drip down his cheeks because he hasn't blinked much since starting the video game 10, or is it 12 hours ago?
He can't remember.
All he's concerned about is raising his score, reaching the next level, going the furthest among his friends in a game that literally has no end.
Liam is addicted.
But it's not drugs.
He bears no track marks on his arms or between his toes. There are no pills or powders to pop or snort.
The grip on him comes from the digital world that surrounds us, sweeps us away from the here and now, and deposits in us an insatiable desire to remain connected to games, social media, texts, emails, photo sharing and a myriad of other applications.
Liam is a fictional case, but one Benjamin Wong, a therapist with Richmond Addiction Services Society, sees all too often. That's why RASS is hosting a two-session series Sept. 9 and 16 called Digitizing Ourselves to Death: Problem Video Gaming Exposed.
"We have been seeing cases like that since 2007," Wong said. "We broke ground in offering this type of service. Our mandate used to be just for substances — drugs, alcohol, prescription drugs — and for the past seven years we've been seeing families affected by problem video gaming or Internet addiction."
The reference to problem video gaming, Wong explained, is an all-encompassing term applied to screen time not just for games but all forms of digital interaction which can ultimately affect school work, socialization, sleep, health and personal engagement.
The parallels to substance addiction are there, Wong said.
"It's not that different from those families that were coming to see us for drug and alcohol issues or pre-existing mental health disorders," Wong said. "We've had kids who have been diagnosed with mood issues, when in fact what happened was their video gaming got out of control, changing their sleep patterns, changing their exercising patterns, affecting their choice of nutrition."
Wong said he often has clients — RASS sees people ranging in age from 12 to 24 — who are disengaged from the world around them. Some embarking on marathon gaming or social media interactions.
"And then they sleep in until 4 p.m. And when they do get up, the first thing they want to do is get on their computers or gadgets," he said.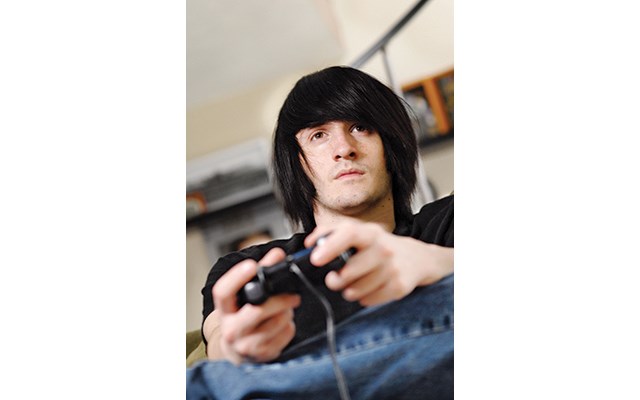 Crossover kids
While the parallels to substance use are there, one trend for some of today's young digital users is to actually put down the drugs in favour of a digital device, said Ross Laird, a psychology professor at Kwantlen Polytechnic University who has spent two decades working on Vancouver's Downtown Eastside with addiction and social service agencies.
"There seems to be a migration toward technology addiction in greater numbers than there used to be towards substance addiction," Laird said. "There's a lot of adolescents experimenting with addictions to deal with the psychological stress of adolescence and are using technology rather than substances to mediate that.
"The advantage of technology is that it's ubiquitous, it's free, legal. So, a lot of the downsides of substance addiction don't apply to technology. There's also a social endorsement for technology."
Increasing isolation
One theory for what is driving the digital immersion is an increasing and ironic sense of isolation in today's increasingly interconnected world, Laird said.
"We've evolved over a couple of million years to be a certain kind of animal where we spend a lot of time with a lot of other people — working on tasks, sharing meals, building communities together. That's the basis by which we built the entire human enterprise," he said.
"What we've done with digital technology is we've taken a large chunk of that interaction — the social bit — and migrated it into the digital space. And we can't do that in a decade or so expecting we will adapt and evolve that rapidly to accommodate it."
What is needed is a balance in life, Laird said, where our digital world can compliment the real one we live in. But that may take some time as the ongoing honeymoon period of digital engagement seems almost never ending as new and attractive technologies continued and even increased usage.
That's the view of Sabrina Del Monte, the coordinator of the Public Relations Department at Kwantlen Polytechnic University who has studied how much technology is consuming our lives today.
The 'shiny penny
"I see the pro and the con of technology," Del Monte said, adding she's a huge follower of New York University's Clay Shirky who has done a number of TED Talks on the attraction of digital technology.
"His position is that in order for us to experience the true value of living in a digital world it's actually necessary to go through what we're experiencing right now which is the excessive posting of memes (humorous images, video or text), what are you having for lunch, and LOL (laugh out loud) cats," Del Monte said. "We have to go through this until it's no longer the shiny new penny and just becomes part of life, like the telephone that we use when we need it."
Even given that approach, Del Monte said she struggles with where society currently resides with its seemingly unflagging infatuation with the digital world.
"I'm not a Luddite, I'm not opposed to technology. I am concerned by its use and how it would seem that technology is so consuming that I'm wondering if we're not in control of it and it controls us."
Traditional treatments
As society goes about increasingly enveloped by digital connectedness  and usage, one way to begin a process where it becomes more of a compliment to our daily lives may just be a return to traditional forms of social interaction.
"We feel that if we have enough friends on Facebook and get enough emails every day, we feel connected. And that's just not the case," Laird said. "Connection is a personal, face-to-face thing. You have to see people, be with them And we're getting less of that, so the rates of isolation are going up."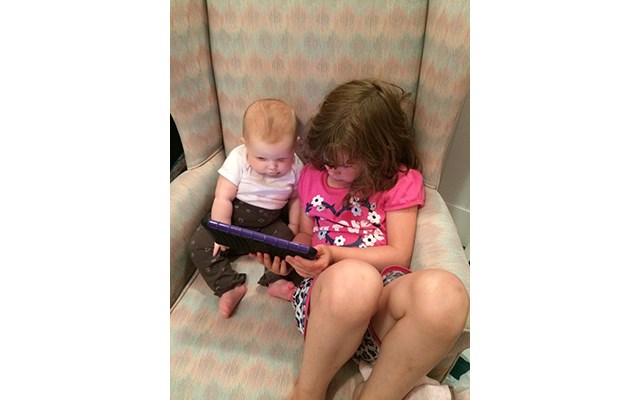 Addressing the addiction
So, where does society go now if it seeks to address one of the most basic of human frailties — a lack of self regulation — when it comes to digital usage?
Wong at RASS said addiction of any form can never be completely eradicated. Plus, any treatment needs significant buy in from not only the person at the centre of the problem, but their entire family, as well.
"Without family members being involved or getting support and learning about the bigger issue surrounding your needs, recovery very rarely happens," Wong said. "In the addictions field, improvement is all about recovery, and recovery does not really mean the person gives up the addiction. It means they are able to function and pursue dreams they previously had."
Parents have a vital role to play, as well, Wong added, since in some instances they were the ones who initiated the digital-desiring behavior.
"Parents have to adapt and take responsibility to make this a collaborative affair to turn the tides around," Wong said. "It's the mindless culture of allowing kids access to screens at an increasingly younger age. That's a personal concern of mine."
Richmond resident Paul Murakami, a single dad, is trying to limit his son's electronic use. Other than watching TV, he doesn't allow seven-year-old son Che to play video games.
"I don't think there's any benefits to playing video games," said Murakami, who makes it a point to play outside with his children or partake in physical activities inside.
"I have no question in my mind that there are an abundance of children addicted to video games," he said in a phone interview.
Others take a more tempered, middle-of-the-road approach.
Richmondite Tanya Tomson, a parent of two young daughters, says her children have restrictions on electronic device usage.
"We only allow Willa to use her (tablet) on rainy days (she is outside otherwise) or during quiet time (say 30 minutes before bed). She plays games, reads books and watches movies on it," said Tomson, in an online interview.
Tomson acknowledges the addictive powers that electronic devices have on children.
"If we didn't regulate it, she would be on it all the time," said Tomson.
Addicted adults
But it's not just the younger set dealing with the problem of digital addiction.
Many adults, some under the guise of performing useful, productive work are themselves digitally addicted.
"We also average a couple of calls every month from the typical 35-year-old living in their parents' basement and mom calling to seek help," Wong said. However, addiction services have not expanded their mandates to include those individuals."
Private practitioners are currently the primary resource for that segment of the population, Wong said.
"We are dealing with a shortage of services in this area and from my six years of experience with this, it's telling me this is a public health issue."
Digitizing Ourselves to Death: Problem Video Gaming Exposed runs Sept. 9 and 16 at the Richmond Public Library, Brighouse Branch (100-7700 Minoru Gate. To RSVP, email Benjamin@richmondaddictions.ca, or call 604-270-9220 ext. 132.
— with files from Graeme Wood/Richmond News