He constructs his buildings upside down, freestyle and without a plan to work from.
It's just as well Steveston resident Peter Grant has a successful career in the finance industry – it's unlikely he'd win many awards as an architect.
Just in case you're worried about setting foot in any of Grant's creations, fret thee not, they only range from about one foot wide to 18 inches tall.
All four of his masterpieces are made of Lego pieces, painstakingly sourced from hundreds of locations across the globe.
And all four are incredible replicas of some of Steveston Village's most iconic historical buildings.
"I re-did that roof about half a dozen times, it took about a month," said Grant, pointing out the challenges he faced while constructing a Lego version of Branscombe House on Railway Avenue.
"I take a picture of each building and just go from that. Branscombe was the toughest for the parts; the corner pieces for the roof had only ever been produced in this colour for one kit in the world…and that kit only contained two pieces. I needed 12!"The Lego Store doesn't sell them; you have to go to the third market to get them and it's really tough to get and expensive. I think those corner pieces were $5 each. I got them from Germany."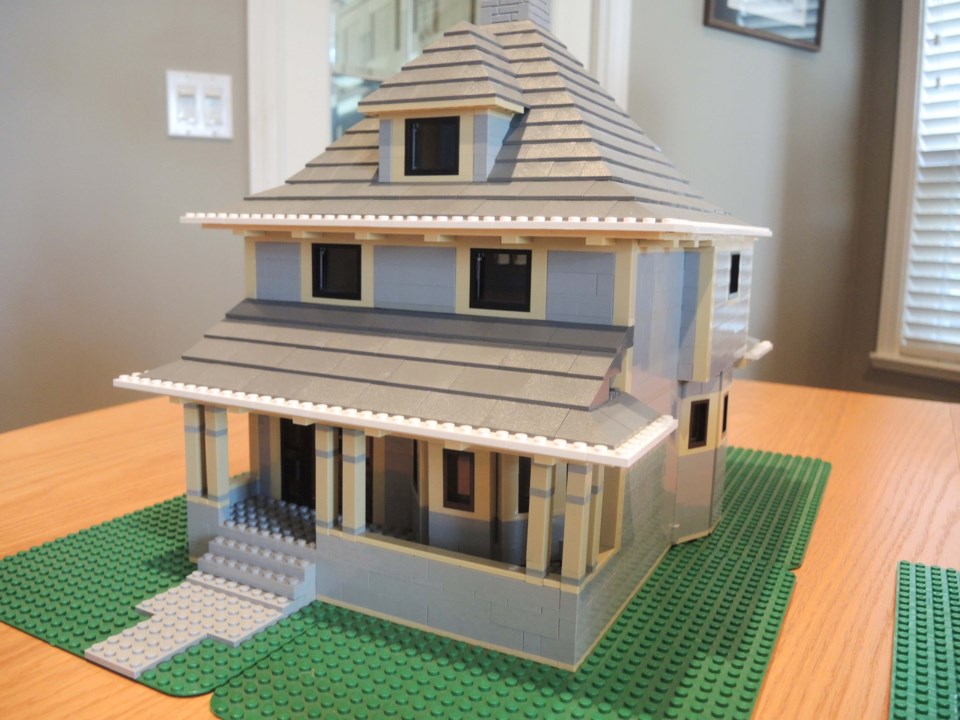 Grant, who lives on Duncliffe Road, near Garry Street, admitted he "probably should" work from some kind of blueprint or plan. "But I don't. I have the luxury of being able to rebuild it, unlike an actual architect. It's easier for me to start again."
He recalls spending a lot of time playing with Lego as a kid, but "didn't really like following the instructions and just putting this piece onto this piece. I preferred not to follow the instructions."
Grant said he never got back into Lego again until four years ago, when he kicked off with the yellow Steveston Museum and Post Office.
That was followed by the Marine Garage on Moncton Street and then the biggest scale model, Britannia Heritage Shipyard.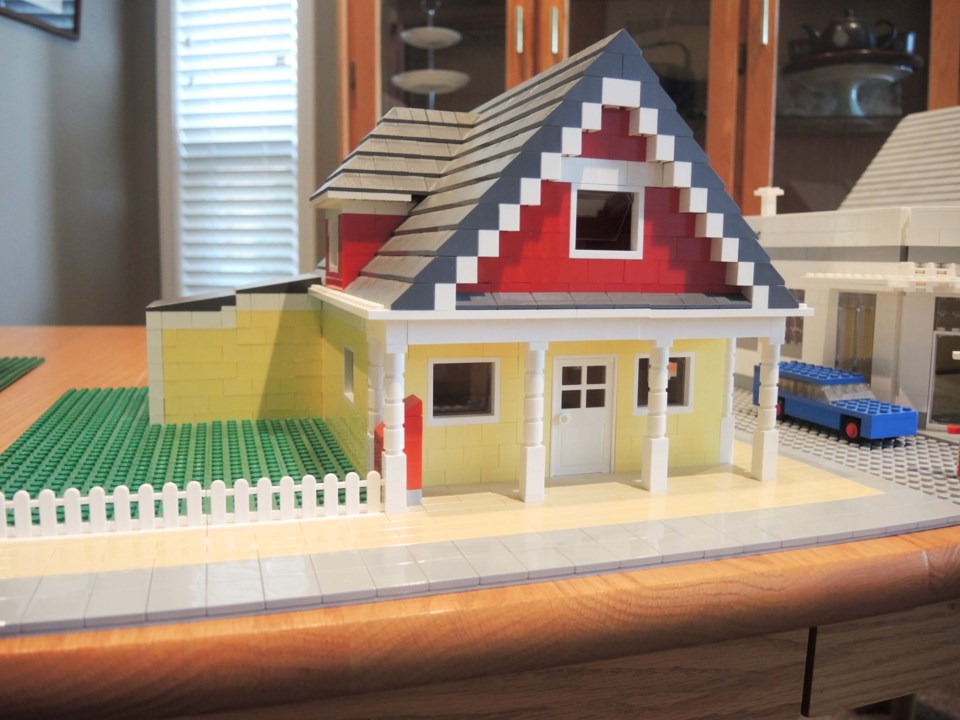 "I thought (the garage) was very iconic for Steveston; it's a real throwback and it's part of the real character of Steveston," said Grant.
"The shipyard was tough because it was so big; the infrastructure I needed to hold up the roof was quite something. It took months to put together.
"The shipyard took the longest because of the size, but Branscombe was the most challenging because the little nuances of the building.
"It takes a long time and a lot of patience. I built it upside down, so I wouldn't be constrained going the other way."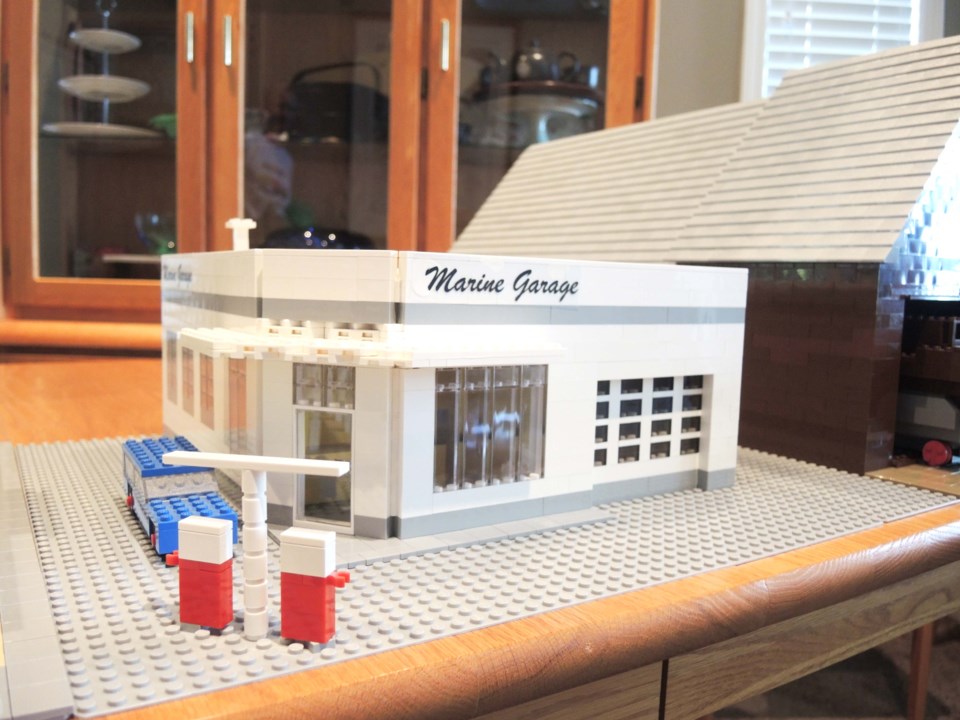 Grant said it takes almost as much time to source the very detailed pieces to construct the buildings, having to delve into Lego's online "underworld" of microsites that sell the pieces around the globe.
"Some are from The Netherlands and Germany. There's a whole AFL (Adult Fan of Lego) community out there who do this," added Grant.
"I often have to go to 20 different sites just to get parts for the one roof.
"To me, though, it's also about capturing some of Steveston's history because who knows how many years these buildings are going to survive, especially the garage."
Thousands of dollars have likely been spent, in total, admitted Grant but, "when you look at what Lego kits cost in the stores, it's not that bad really," he smiled.
Grant has never put his creations on display, other than to his mailman, also a Lego enthusiast, who was beset with curiosity as to the hundreds of Lego deliveries from across the world to the address over the years.
"He asked one day, 'what are all these little pieces I'm delivering all the time?' So we invited him in to look," laughed Grant.
"His son was trying to build the Millennium Falcon from Star Wars, but it was too difficult to find all the pieces so he gave up."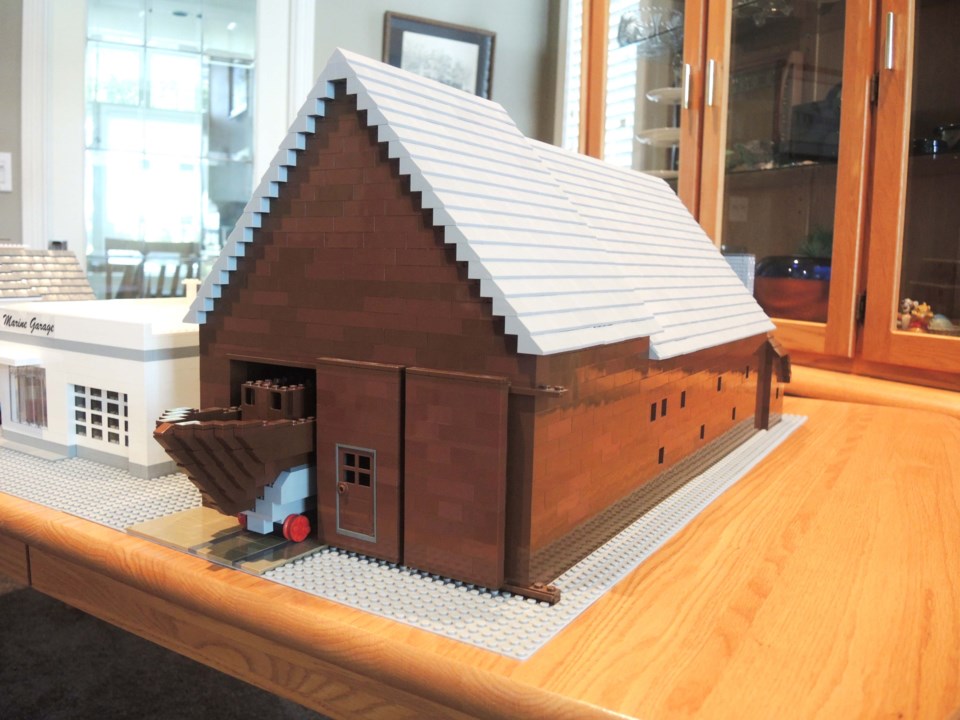 Grant said it would be neat to show off his creations in public.
"It would be very specific to Steveston I guess. I would be open to it, though. I think it's neat to see people intrigued by Lego builds."
In case you were wondering, Grant does have a life outside of Lego, having completed 27 full marathons and more than 100 half marathons.