Richmond's tourism industry witnessed record growth in 2015 as the city vied to grab its slice of sprawling international Chinese tourists and took advantage of a weak loonie to attract Yankee dollars. 
Shopping, Chinese restaurants, Steveston and the River Rock casino are among the most coveted tourist stops in Richmond, according to Tourism Richmond CEO Tracy Lakeman.
"We had 7.9 million people visit Richmond in 2015 and they spent $1.54 billion in our community," Lakeman told stakeholders at the organization's annual general meeting Tuesday afternoon, adding tourism accounts for about 11 per cent of local jobs.
According to a leading national market report by real estate firm CBRE Group, Richmond's hotel occupancy rate in 2015 was 78.5 per cent, the highest in Canada for the second year in a row. 
As Tourism Richmond charges a two per cent hotel room tax, the organization took in just over $3.3 million in tax revenue, up from $2.8 million in 2014. Lakeman expects Tourism Richmond to see about five per cent growth this year as well, resulting in an overall budget of $4.4 million to promote all things Richmond.
"We have been very fortunate, particularly last year, to have high occupancy numbers," noted Lakeman, as Richmond is buoyed by its proximity to Vancouver International Airport and Downtown Vancouver.
The majority of overnight visitors (who account for 70 per cent of tourism dollars) to Richmond were Canadian — with a total of 26 per cent being British Columbians from outside of the Lower Mainland and 27 per cent from outside of the province. Americans accounted for 24 per cent of overnight visitors. 
Richmond promotes its Asian vibe
Tourism Richmond's slogan is "Far East meets West Coast," so it's no surprise Richmond's Asian cultures are a major theme the organization is trying to promote to North American visitors who may be seeking to catch some of that Asia-Pacific vibe without having to cross the Pacific Ocean. 
Restaurant dining is a big staple, noted Lakeman, who has continued to promote the 365 Days of Dining blog at TourismRichmond.com. Over the past six years, the number of restaurants in Richmond has nearly doubled — in February 2016 there were 711 restaurants, with most new ones offering Chinese food.
Add in Asian-themed events and a long list of temples to visit, and it's easy to see how Richmond, a city with more than 60 per cent ethnic Asian residents, positions itself as the concierge between East and West.
Ironically, as Richmond sells its Asian culture, roughly one-quarter of visitors to Richmond are from overseas with most of them — about two-thirds — coming from Asia itself, and mostly from Mainland China or Hong Kong.
For the Chinese, perhaps a taste of home with a Canadian twist is what they seek, but mostly it's all about the shopping, as Lakeman said McArthurGlen designer outlet mall is already one of the top tourist destinations in Richmond. The mall has noted it has seen an uptick in American visitors with the weak Canadian dollar. It's also popular with Chinese tourists.
Tapping into Chinese desires 
According to Retail-Insider.com, retail shopping accounts for 77 per cent of conventional spending by Chinese tourists in Canada, while only seven per cent goes to lodging and eight per cent to dining.
"The Chinese are spending an estimated $164 billion internationally annually, more than any other nation," noted Retail-Insider.com.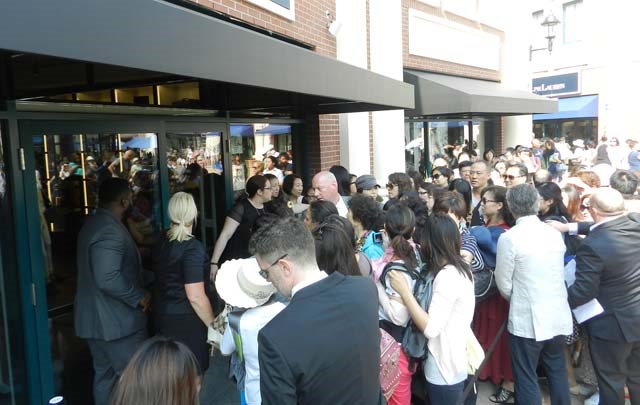 Chinese tourists have doubled since 2010, as travel restrictions loosen in China and abroad, according to the China Tourism Research Institute. In 2015, there were 120 million outbound visitors. Goldman Sachs notes only four per cent of Chinese citizens hold a passport yet they now spend nearly $200 billion overseas annually, more than any other nationality. In 10 years, Chinese passports are expected to triple. So, expect to see more Chinese visitors. 
Lakeman said increased flights into Vancouver International Airport also means more tourists in Richmond. The airport is predicting a 25 per cent increase in travellers by 2020 (25 million total, annually, up from 20 million in 2015). The push to reach China is evident; last month YVR announced a new direct flight to Xiamen, making it the North American airport with the most direct flight paths to and from China.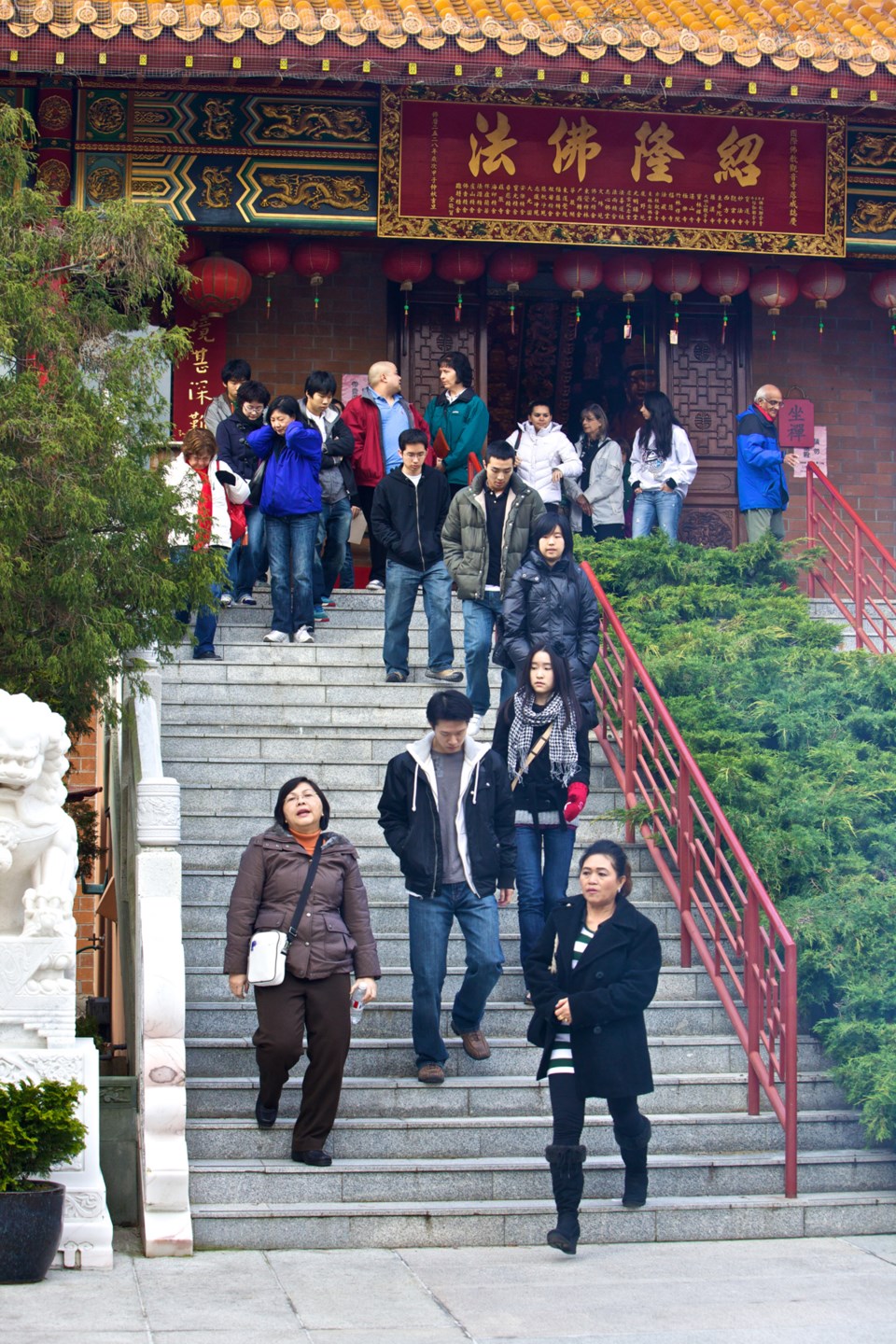 And they're not just buying Gucci handbags.
According to Juwai.com, a company that assists Chinese nationals with international property listings, real estate tourism is also a booming sector. Canada is the third most popular destination for Chinese buyers.
"Chinese want better quality at lower prices, and they are finding it overseas. Unsurprisingly, this want extends to property, too, whereby more and more "Fly 'n' Buy" Chinese  are snapping up homes while holidaying abroad, as residential property overseas offer much more value for money," noted Juwai.com.
Another big draw for Tourism Richmond, and one repeatedly mentioned in its annual report, is the draw of "Oncers," or those fascinated by the popular TV show Once Upon a Time. Tourism Richmond has somewhat transformed the Steveston Museum tourist office into a 'Once' gift shop, where staff are always lending helpful tips to catch a glimpse of the production.
Meanwhile, Steveston Village on the whole, is a top-five destination for all tourists, according to Lakeman. 
Another draw that's gaining in popularity is the Richmond Olympic Oval. It has 40 sporting events scheduled for 2016 and recently opened the Richmond Olympic Experience museum.
Perhaps the only downside of the tourism boom for Tourism Richmond is the fact there aren't enough hotel beds — Richmond only has 25 hotels, which account for about 5,000 rooms.
"We are completely tied to the airport and they're projecting more (passengers), which means we will need more hotels," said Lakeman.
Airbnb not impacting Tourism Richmond
As a consequence, hundreds of online listings of short-term rentals are popping up in Richmond, adding fuel to the anger of many Richmondites who are observing suspected tourists coming and going in residential neighbourhoods.
 Lakeman said Tourism Richmond hasn't taken a stance on online websites such as Airbnb.com.
"Any way we can have more inventory for visitors to have a place to stay in Richmond, we're obviously happy with that, but it's got to be regulated and within the law.
"Right now, I don't think it's affecting us except positively. But if there's a downturn (in occupancy rates) then the hoteliers may not feel the same way," said Lakeman.
City spokesperson Ted Townsend said the city deals with illegal hotels on a complaint-driven basis. In 2015, the city investigated 25 sites, although none led to court action.
In Richmond, one must reside in a house in order to rent out a bedroom in that house. But bylaws don't specify how long a visitor can stay, only to say that a house cannot be used as a motel or hotel.
"There's some room for interpretation in the bylaw, but generally we would see Airbnb as a commercial operation, which isn't permitted," said Townsend.
"Based on the number of complaints we've received, there certainly is some concerns from residents who believe Airbnb operations are running next to them," said Townsend.
The city presently has staff working on a report for council.
Townsend said enforcement can prove difficult.