Realtor Steve Saretsky, 25, recalls, not long ago, growing up in Steveston and attending McMath secondary school. In the short time since graduating and entering the lively real estate profession in Vancouver, he's observed a lot of changes in Richmond when he comes back to visit the few friends and family members who remain.
He describes Steveston as "a tight-knit fishing village in Richmond, where everyone knows each other." It "remains close to my heart. But it seems those days are nearing an end," stated Saretsky.
"A lot of people — friends and family — are moving out. They're moving to Ladner, places that are more affordable," said Sartesky, who has hurled himself into the great Vancouver real estate debate with an active presence on social media and his website, VanCityCondoGuide.com.
So, if everyone's moving out, who's moving in? 
Among the many observations Saretsky has made, one in particular warranted further investigation using his professional acumen — that of seemingly empty condos and houses.
Driving into Richmond, it appeared to Saretsky as though many of the units in the new 12-or-so-storey apartment towers were unoccupied. 
This month, Saretsky researched condo sales on multiple listing services (MLS).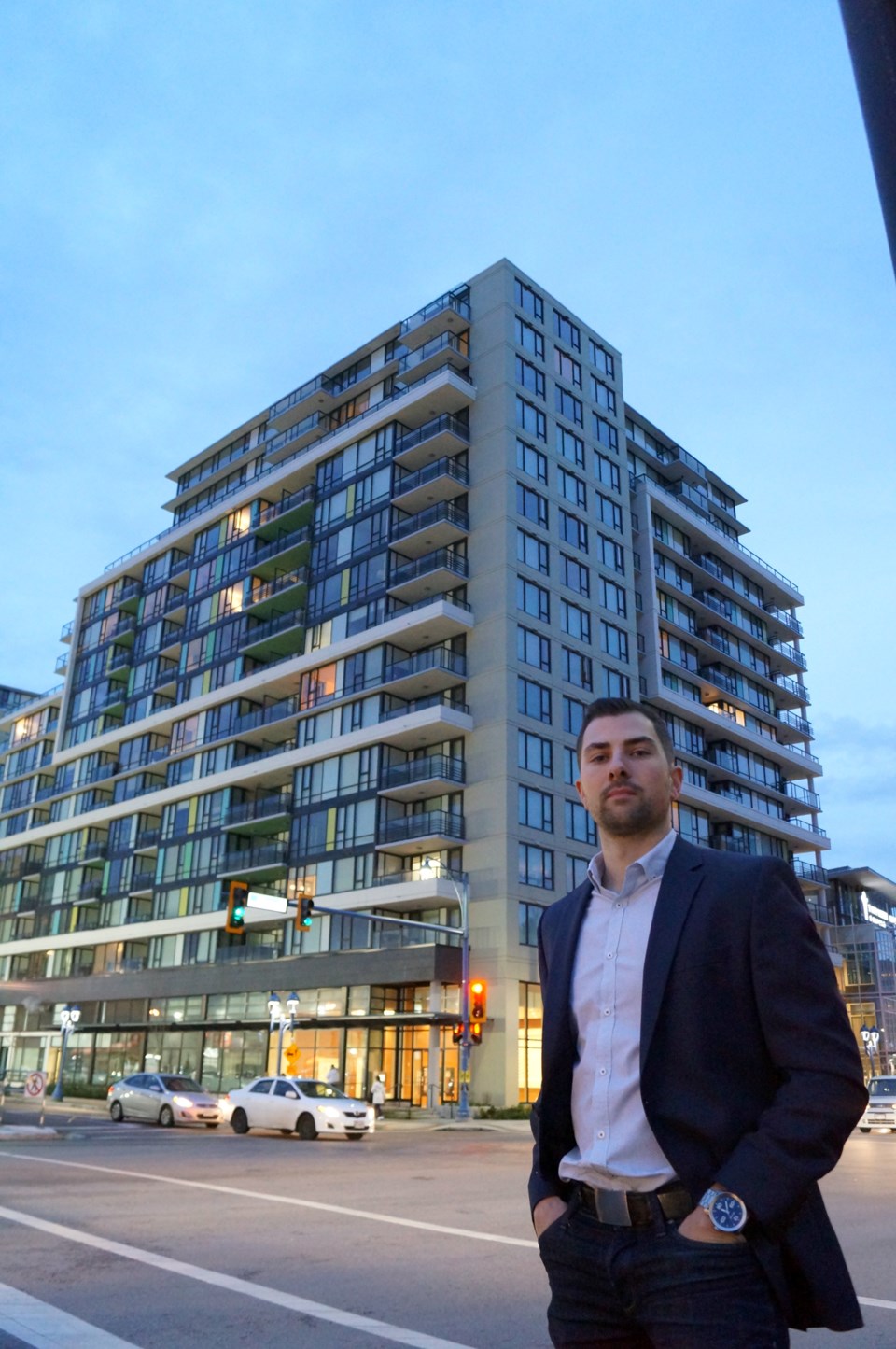 Brighouse home to dark condos 
He narrowed his focus to the Brighouse neighbourhood in Richmond's City Centre area, where many of the new blacked-out condos appear. Between January and October of this year he found that 46 per cent of condo sales were sold as vacant.
Saretsky accounted for new construction by searching units that were at least one year old. 
He also acknowledges the number of vacant listings should be higher than actuality, as sellers are more likely to vacate their homes for sale purposes or out of practicality. 
"Many times it can make a sale easier. But still, 46 per cent?" exclaimed Saretsky, who has dubbed Richmond the "Ghost City."
By comparison, the rate of Vancouver condo sales sold as vacant was 25 per cent and current listings, at the time of his research, showed vacant listings in Vancouver sat at 27 per cent, the same number of vacant listings in Richmond, excluding Brighouse, noted Saretsky.
Less data and more anecdotes abound outside the City Centre, in Richmond's single-family home neighbourhoods. The Monds, as they are known to many in West Richmond, is a dyke-side neighbourhood enclosed by Francis, Williams and No.1 roads.
Theeps Theeparajah, vice-president of West Richmond Community Association, recently sold his home of 37 years, after raising children near Dixon elementary school, a school that is in danger of closing, partly due to a declining number of children within the school district catchment.
Theeparajah toured the neighbourhood in a car with the Richmond News in August.
Speaking about each house as he slowly drove by, Theeparajah pointed to few houses occupied by families, most occupied by aging empty-nesters and many that appeared unoccupied.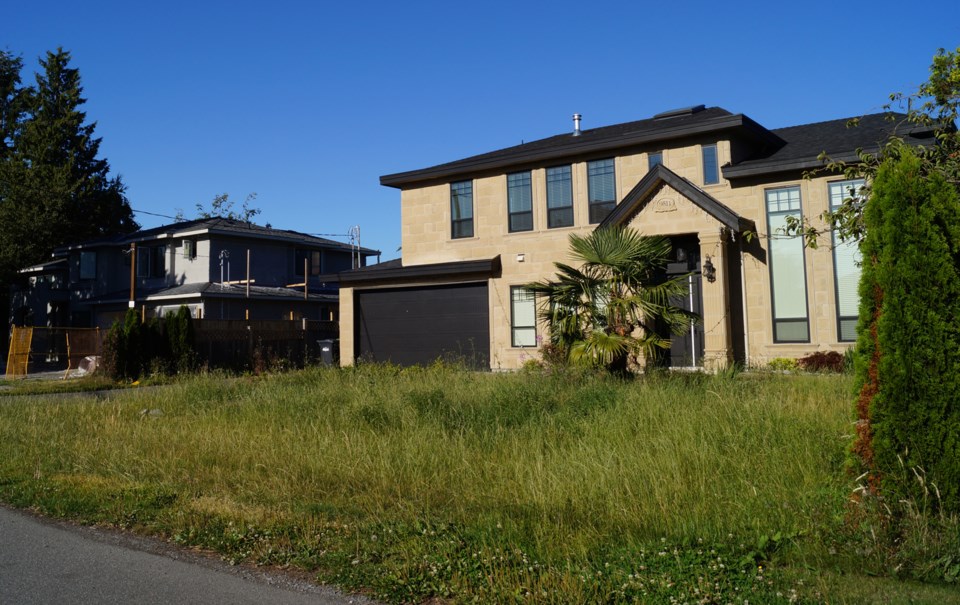 "Empty forever; empty forever; this one is my friend for a long time; this one, no one knows what's going on; this is some seniors over here so, this one's OK; here, she's a teacher and he's an IT guy, so that's OK; this is sold, and this one here sold a couple of times, so I guess someone's living there; these guys are here, probably since 1983; this one sold, nobody here; this one almost original owner . . . These two houses are original people; this house here is a question mark . . . This is Steve, a firefighter from the airport. He won't move because he has kids; over here this is a trainer from Thompson; this one here, it just sold, no one knows what will happen; these people are Chinese people, they are very nice . . . This is Dan, he will stay because they bought it recently."
Saretsky considers the prevalence of foreign investors and speculators in Richmond is likely the key contributor to the empty-home phenomenon — one that has taken hold in numerous "global" cities around the world, as well as China itself as investors pump trillions of dollars into real estate to shelter their money.
"Never has there been more evidence stacking up and showing the impacts of foreign capital coming in and distorting the real estate market. Richmond is the prime example," noted Saretsky.
Prior to a 15 per cent tax being implemented on residential homes sales to foreigners, about one in four Richmond homes (between June 10 and Aug. 1) were being sold to foreigners. That's more than any other city in B.C. and still doesn't include foreign capital entering the market via permanent residents and Canadians. It doesn't surprise Saretsky to see that Richmond house prices have gone up about 80 per cent in the past three years — also more than any other city in the province.
"There's got to be a little correlation right there," he said.
Mayor no fan of empty home tax 
Mayor Malcolm Brodie told the News he has observed and heard complaints about empty homes. 
"It's fair to say there are a significant number of [unoccupied] premises in Richmond," said Brodie. 
"Certainly in some neighbourhoods, it's more prevalent," he added.
He acknowledges it is more likely that a non-resident would leave a house or condo vacant.
Brodie said he would prefer to have homes occupied, but what to do about the issue is another matter. Brodie said he doesn't have a solution to the problem and is taking a wait-and-see approach to Vancouver's newly implemented empty home tax.
"I don't favour the approach. The problem is, how do you define a vacant home and how do you enforce the measures?" asked Brodie.
Vancouver's tax is targeted at owners of an estimated 20,000 Vancouver homes that are either left empty year-round or under-occupied. At issue is an alarming rental vacancy rate of 0.8 per cent, which contributes to rising housing costs. 
In Vancouver, non-principal residences unoccupied for six months of the year or more will be subject to the annual one per cent tax based on the property's assessed value. 
There is a long list of exemptions, including homes with long-term tenants, homeowners who vacation for long periods of time in the winter, owners conducting major renovations, university professors on sabbaticals and owners undergoing medical or supportive care.
Property owners will be required to self-declare whether their homes are empty much in the same way owners declare a homeowner's grant online. Random audits to ensure owners are not lying and avoiding the tax will be conducted. A false declaration could result in fines of up to $10,000 per day of the continuing offence.
City of Richmond staff claim to be monitoring the Vancouver tax and say anyone concerned about vacant homes can provide input, which can be considered for an upcoming affordable housing review. Council has not asked staff to consider such a tax, which would require approval by the provincial government, as was the case in Vancouver. 
With a file from the Vancouver Courier