ONE of them is living in a slum under the guard of an abusive landlord.
Others of the same ilk are surviving daily in rented storage rooms, cramped accommodation with no windows or heating and some are even sleeping in their cars.
Would it surprise you to learn these people are all seniors, a few actually in their 70s and 80s?
How about if you were told these unfortunate souls, struggling in the twilight of their years through poor health or finances, are all living under our noses in Richmond?
And would you believe that several of them, until recently, were leading comfortable, middle-class lives?
"People who are not on the front line services are often surprised to hear about seniors caught in this situation," said Alysia Woelbern, outreach worker at the non-profit Chimo Community Services, which, amongst other things, is often a first and last resort for people in dire situations, be they seniors or teenagers.
" I don't think people (in Richmond) realize this is very much in their backyards."
Over at Gilmore Park United Church on No. 1 and Blundell roads, Rev. Maggie Watts-Hammond, is acutely aware of the poverty-stricken plight of seniors in Richmond.
Either seeing it with her own eyes in her congregation or at the weekly community meals the church lays on, Watts-Hammond feels it is more prevalent and wide-spread in the city than ever before.
"There's a situation that we're aware of and we are very concerned about the individual," said Watts-Hammond of a specific senior who has come to the attention of the church's community outreach volunteers.
"She has limited finances, is living in sub-standard housing, has health issues and she desperately needs assistance.
"She really needs more support and the landlord is being abusive. Any attempt to get a social worker in to see her is denied, because it's a room inside his house and he's always there. For obvious reasons, he doesn't want anyone looking around in there."
The reverend also told of other seniors she knows in the city who are renting storage rooms to live in, while others live in accommodation with no windows and no form of heating.
"They're all vulnerable in a variety of ways; sometimes because of their language and they may not qualify for certain help because of their status in the country.
"There's also people who've led a relatively middle-class life, but are now on a fixed income and they've seen their rent go up incredibly over the years. They're now widowed and only have one income."
Some, said Watts-Hammond, have a private and government pension and it's still not enough.
"They find themselves choosing between meds, food and rent. Some even go without toothpaste," she added.
"Another sold her house so she could support an adult, special needs child. That child is gone now and the equity from the home has long since gone."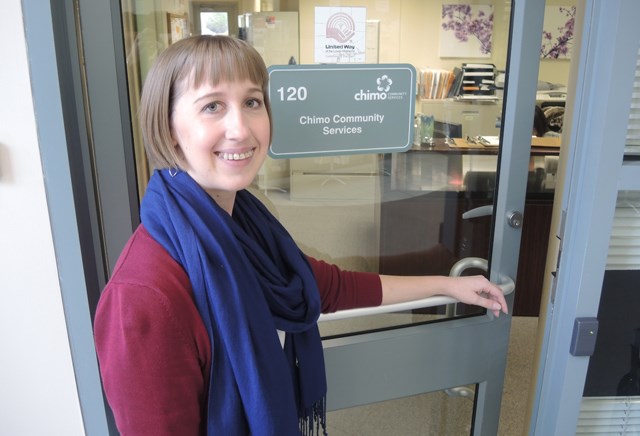 Congregation identifying poverty
Watts-Hammond said it's, understandably, not easy for anyone to come forward and ask for help — least of all someone who has worked all of their lives and now has little or nothing to show for it.
So it's only when these seniors — whose friends fear there are issues — get invited to attend one of the church's community meals, that the poverty appears on the radar.
"A friend will ask them along to the community meal, some come for the company, and you'll find the friend comes up to us and starts explaining the situation," said Watts-Hammond.
"But some of the people we help are actual congregation members or friends of the congregation."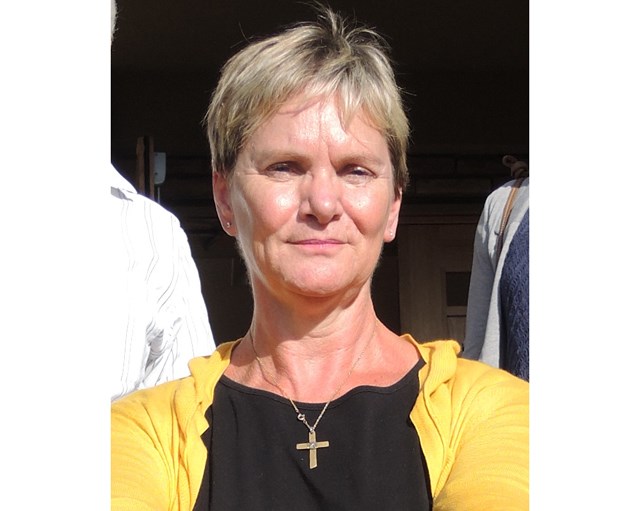 A particular group of seniors from that congregation, who call themselves "The Seekers," get together every two weeks to support one another and, as part of their conversations, they learn of fellow seniors — in the confines of their church and in the wider community — who are in dire need of help, both financially and spiritually.
"We often hear of people who're going through a rough patch; they're in our congregation, sitting right next to us," said Sally Houston, one of The Seekers, who've been meeting for more than 20 years and whose ages range from 73 to 96.
"There is one couple in their 80s who are still paying a mortgage and both have medical issues and both are paying for expensive prescriptions every week."
Another member of the group, Dorothy Dawson, said she thinks more seniors are falling on hard times as they've spent a lot of their savings over the years helping children through university.
"Unfortunately, those children are now maxed out (financially) when it comes to being able to look after their aging parents," said Dawson.
"It's not the previous generation, when people could afford to look after each other when they get older."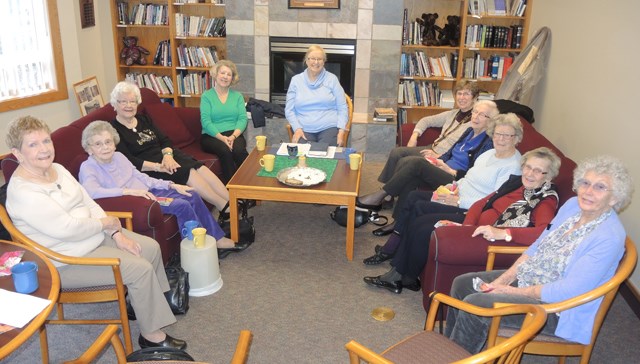 Seniors caught in a trap
Although there's no hard data, Woelbern said she's witnessed an increasing number of seniors, especially in the 55-65 age range, who are caught in a middle ground — too old to get back into the job market and too young to qualify for certain financial assistance.
"There was a fellow the other day, who had lost his job and was applying for E.I and income assistance and he was already behind on his rent," explained Woelbern.
"There are others sleeping in their cars and some simply needing help with damage and pet deposits when moving into new accommodation.
"It's hard to put down an actual number, but it is increasing and I see more and more (seniors) really struggling."
Realizing Seniors Rent Bank dream
Also noticing the spike in seniors needing help, especially with housing costs in Richmond, were the organizers of Gilmore Park United's annual, charity Dream Catchers Concert, which morphed three years ago out of the former Dream Auction.
In a bid to connect what they were seeing with seniors in and around the various church programs and in the congregation, they told Chimo they wanted to donate the concert proceeds specifically towards seniors.
It was then that Chimo's Woelbern was able to make the Seniors Rent Bank a reality.
Chimo, based at Richmond Caring Place on Minoru Boulevard at Granville Avenue, already runs a Homeless Prevention Program (HPP) — as well as offering free lawyer access and crisis lines — but it wanted to have some dedicated, emergency rental funds for seniors.
"The seniors often don't qualify for some of the help that's available to other people, due to their circumstances," said Woelbern.
"The rent bank is for seniors who're on a very limited income and perhaps are encountering an unexpected expense that's led them to a situation where they can't pay their rent. That was the driving force behind the Seniors Rent Bank."
In Chimo's Outreach & Advocacy Program, 27 per cent of new clients in 2014 were aged 55 and older. And since its inception in August 2014, 21 per cent of the individuals served by the agency's HPP were aged 55 and older.
The intention, explained Woelbern, is to supplement the senior's income, so they can pay their rent, as oftentimes, they're behind on their payments for various reasons and can't make it to the end of the month.
The funds will go towards unpaid rent or utilities to prevent eviction, or may pay a security or pet deposit to enable a senior to secure housing.
The short-term funding will be provided in the form of an interest-free loan from Chimo, giving seniors who may not have access to existing provincial supplements, the opportunity to get or keep a home.
Funding, said Chimo, will be used exclusively for housing-related costs and specific eligibility criteria, including supporting documentation, will be required.
Seniors part of rising food bank demand
As well as housing costs heaping misery onto the lives of seniors, food is often side-by-side or at least next in line in their shopping list of woes.
Alex Nixon, Richmond Food Bank's outreach coordinator, said the number of Richmondites needing the charity's helping hand every week has doubled to around 1,400 in his eight years.
And although there's not a disproportionate number of seniors among their clients, Nixon recognizes it's not easy for seniors to turn up at the food bank for help, either through pride or the ability to physically get there.
"We've got a very limited, weekly delivery service and the majority of the people we deliver to are seniors because, as they get older, they tend to have more health and mobility problems," said Nixon.
"Is coming to the food bank tough psychologically? I can't answer that. We try our very best to provide a welcoming environment.
"But people do feel the stigma attached to having to go to the food bank and that feeling is not limited to seniors."
Seniors have pride to overcome
De Whalen, chair of the Richmond Poverty Response Committee — a coalition of residents and agencies working to reduce and bring awareness to poverty — said people tend to, wrongly, assume the homeless counts are made up of men in the 40-60 age group.
"What we're finding now is they're getting younger and older," said Whalen, who will be doing her bit to help the Seniors Rent Bank when she and her Re: Sisters choral group form part of the Dream Concert line-up.
"And lots of these people grew up in post-war times and they take pride in taking care of themselves; but that starts to drain away when they fall into poverty.
"It's getting harder and harder for them to make ends meet and that's why we're seeing more of them appearing at the food bank and at things like community meals."
There is a distinct gap, said Whalen, in how seniors in poverty are assisted and she's hoping the new rent bank will go "even a little way towards filling one of those gaps."
"It's still maybe another Band-Aid solution and we are always trying to advocate to senior levels of government. There are initiatives out there and, apparently, they're on the way, so we will continue to work as hard as we can."
Singers, pianist, jazz performances
Recognizing the initiative shown by Woelbern and Chimo, $2,000 in seed funding has been donated to the Seniors Rent Bank by the Dream Concert people, so the program can soon be up and running.
Susan Johnsen, chair of Gilmore Park United's Outreach and Social Justice ministry — which helps organize next week's third annual Dream Catchers Concert — said the concert will have five acts, each performing for around 15 minutes.
"The entertainment will be more balanced this year to make it more accessible across the board," said Johnsen.
In this year's line-up will be: Paull Verheyen (singer); Miri Lee (pianist); The Re: Sisters; the Hugh Boyd New Orleans Style Jazz Band and the Richmond Singers Ensemble.
Dream Catchers Concert ticket details
Friday, Feb. 12 at 7 p.m. at Gilmore Park United Church on No. 1 and Blundell roads. Tickets costing $15 include a dessert reception and are available in the church office or at the door.
Need help?
If you or someone you know may benefit from Chimo's help, call 604-279-7077 or go online to ChimoServices.com.