Four special athletes and coaches from Richmond will represent Team BC to compete at the 2018 Special Olympics Canada Summer Games, the highest ranking competition in the country for adults with intellectual disabilities.
Richmond swimming athletes Magnus Batara and Cullen Yee, basketball head coach Donny Gillanders and athletics coach Chris Vanderwel, will attend the games from July 31 to Aug. 4 in Antigonish, Nova Scotia.
"It's a huge honour to be a part of the national game and to represent B.C. It's something we are very proud of," Vanderwell told the Richmond News.
"The athletes are just so passionate and dedicated to their sports. As a coach, I'm always humbled to see how hard they have worked and the positivity that surrounds everything about the games."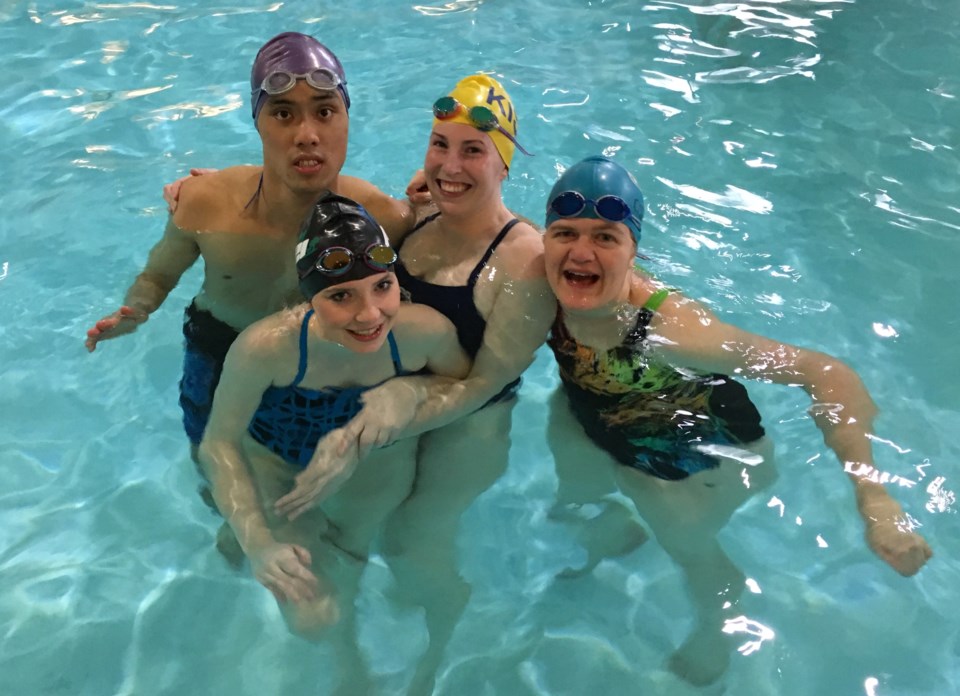 All Richmond athletes have spent the last four years preparing for the game, and they all received intensive full-time training since they qualified last year.
"They are very, very talented; they are some of the best in the country. I think they have a good chance of bringing back medals," said Vanderwell.
"And I believe Team B.C. is strong in all areas with all of this time and dedication from everyone."
But Vanderwell said the main purpose of the games is to "have fun, be positive and to support each other."
Qualified athletes will be invited to attend the 2019 Special Olympic World Summer Games in Abu Dhabi, United Arab Emirates.
Becoming a volunteer coach for Special Olympics BC – Richmond five years ago, Vanderwell said he has enjoyed every bit of it.
"We are always looking for volunteers, especially volunteers with an athletics background. We have sports programs in hockey, baseball, track and field, gymnastics and bowling," he said.
"And we are always happy to welcome athletes with intellectual disabilities to join our programs."
For more information, check out SpecialOlympics.bc.ca/Local/Sobc-Richmond or call 604-940-9973.