There's not much that can be done when it comes to businesses linked to birth tourism, according to Richmond-Queensborough MLA Jas Johal – particularly if those companies have all their paperwork in place.
"The fact that they have a business licence means they're not breaking the law," said Johal. "I don't think the city can do much about that. And even the provincial government couldn't do much about that beyond discouraging this practice."
A maternity and baby store, located at 8171 Ackroyd Road, is listed as the Canadian address for a China-based company, which is dedicated to helping pregnant women give birth overseas.
The store also operates a confinement centre, according to the website of parent company Mei Ya Jia Bao – translated by the Richmond News – established in Richmond in 2015.
That parent company, which lists its headquarters in Beijing, also operates Canada World Overseas Investment Consulting Inc., and Colombian International Travel Ltd., which provide travel and visa application services.
Incorporation certificates for all three companies, issued by the provincial government, are posted on Mei Ya Jia Bao's website. Meanwhile, the website and service agreements are only in Chinese.
The website states the company has successfully helped more than 6,000 families in China travel to Canada to give birth, and offers service packages that include visa applications and confinement centre care.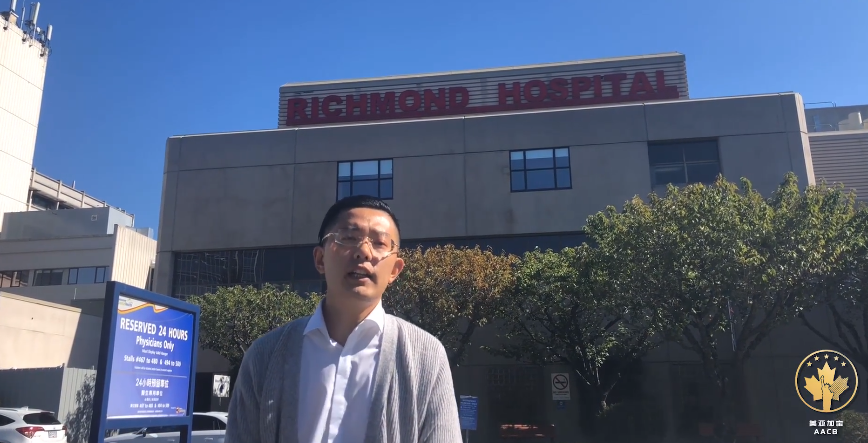 After the families arrive in Canada, the website states they will make appointments with Chinese-Canadian doctors in Richmond.
Costs for giving birth are listed to be, at minimum, $60,000 to $70,000, and the website also states that living expenses in Canada will run into hundreds of thousands of dollars for a three month stay.
In a video posted by Mei Ya Jia Bao to Youku, a Chinese website similar to YouTube, a man introduces Richmond Hospital. The video also shows BC Womens Hospital and landmarks from around Vancouver. 
Mei Ya Jia Bao is far from the only company to set up shop in Richmond – for example, Beijing-based Leading Baby states its Canadian branch is on Westminster Highway.
"My office did find advertising on websites in China promoting birth tourism in Richmond," said Johal. "The fact that they set up businesses, an office here, is concerning enough.
"But the advertising and promotion of birth tourism is continuing here, so the federal government has to, at the end of the day, deal with this loophole."
A video produced by Mei Ja Bao Er, another company, gives a short tour of Richmond Hospital's maternity ward, while in a third company's video a couple recounts their experience giving birth in Canada. Both videos, advertising to families in China, were also posted on Youku. 
The fact that there are companies promoting their business on the web shows that nothing has been done to slow down, and ultimately stop, the practice, said Johal.
The loophole in the tourist visa system, he said, needs to be tackled at the federal level – and can be done via an administrative, rather than constitutional, change.
"It can be an administrative change, which basically states that if you come to this country on a tourist visa – which these people do – to have your child here, the child should not automatically be granted Canadian citizenship," said Johal.
Once the message gets out that the practice is not accepted by the Canadian government, Johal said he guarantees it will slow down.
During the 2018-19 fiscal year, 23.1 per cent all babies born at Richmond Hospital had non-resident parents, or 458 out of a total 1,980 newborns, according to Vancouver Coastal Health (VCH) data. In the 2014-15 year, babies born to non-resident parents accounted for 15.3 per cent of all babies born at the hospital.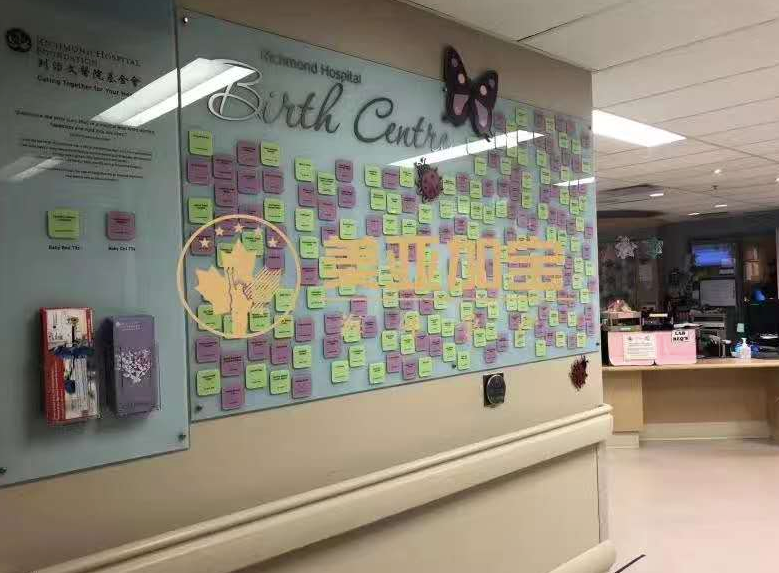 And while the businesses, such as the one on Ackroyd Road, are legal, the provincial government could help discourage the practice by increasing the costs to have a child in B.C., said Johal.
It's not known whether foreign nationals are giving birth at Richmond Hospital during the COVID-19 pandemic or how many have given birth so far this fiscal year, as VCH doesn't have interim data or data on homebirths outside of its acute settings, according to a spokesperson.
It's also not known how many families may have arrived in Canada before borders around the world were closed.
For Johal, that lack of information is a "challenge," coupled with the lack of information on how the companies operate, how many mothers they help bring to Canada at any one time, or their health and safety standards. 
"The fact that we have this business, and many businesses like this set up here, and it's just a black hole when it comes to information is concerning," said Johal, "and even more so during this period of COVID-19."