While a dump of almost 90 centimetres of snow made for idyllic conditions on the top of Mount Seymour Sunday night, the road home was decidedly worse.
More than 100 visitors were stuck at the top of the mountain overnight thanks to a four-car pile-up near the first switchback.
The crash happened around 8:45 p.m. as many people were headed home for the night.
"As soon as that incident occurred, everything came to a stop," said Eddie Wood, president of Mt. Seymour Resorts Ltd. "During that time, it continued to snow and we were under freezing temperatures. The road became very icy."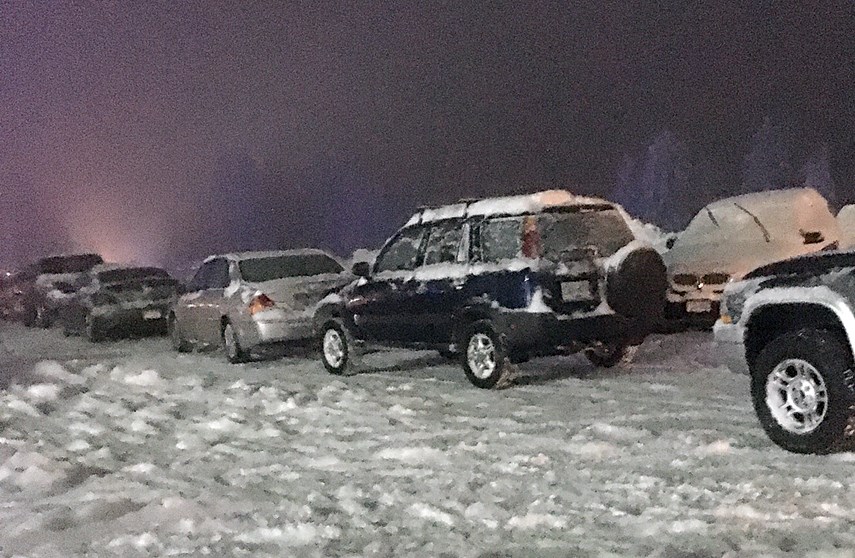 Road conditions were so bad, a District of North Vancouver fire truck got stuck at the scene and RCMP members weren't able to reach the crash scene to investigate, according to North Vancouver RCMP Sgt. Peter DeVries.
Rather than send more drivers down, resort staff closed the gate at the top and started making preparations to host an impromptu slumber party in the chalet.
Staff opened up the conference room and offered blankets for anyone who wanted a quiet rest. Everyone else hung out in the cafeteria.
"We fed everybody. We provided beverages - hot coffee, tea, hot chocolate. We did a meal of french fries and chili. And we just made everybody comfortable," Wood said.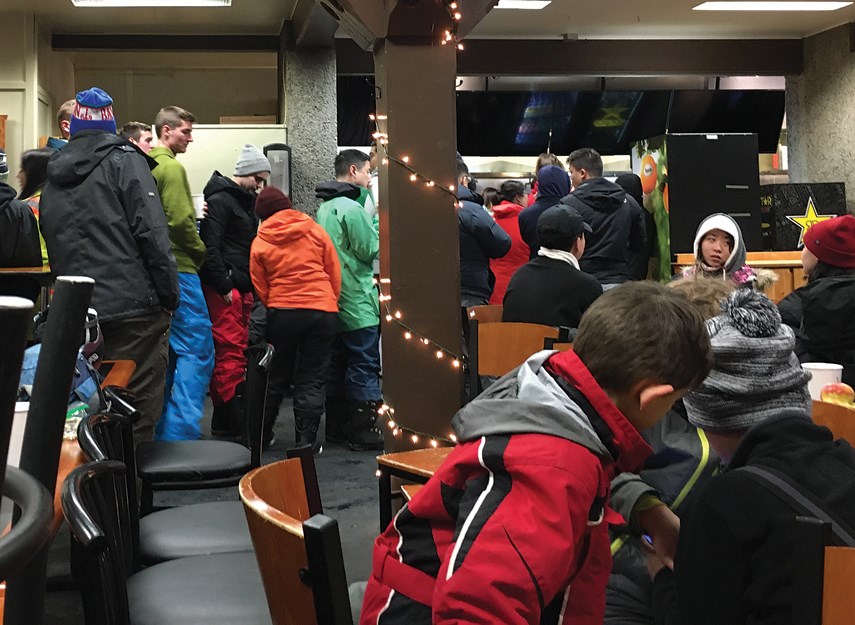 Bianca Cervantes was just preparing to leave with two friends visiting from London when she noticed the lineup of cars being turned around.
"I had to tell them that this isn't normal," she said.
Chalet staff made up a music playlist featuring songs tailored to the predicament, including The Animals' We Gotta Get Outta This Place and The Doors' Riders on the Storm, Cervantes recalled.
"They were trying to keep everyone in a good mood," she said. "There were some people that were kind of having fun with it and some people that just looked miserable and some people that just found a place to sleep. … It kind of felt like if we were in an earthquake or hurricane shelter. Most people were pretty positive."
Eventually, Cervantes and her friends tried to grab some sleep in a stairwell.
"You could barely walk through. It was just people sleeping all over the floor in their snowsuits, which is kind of funny," she said.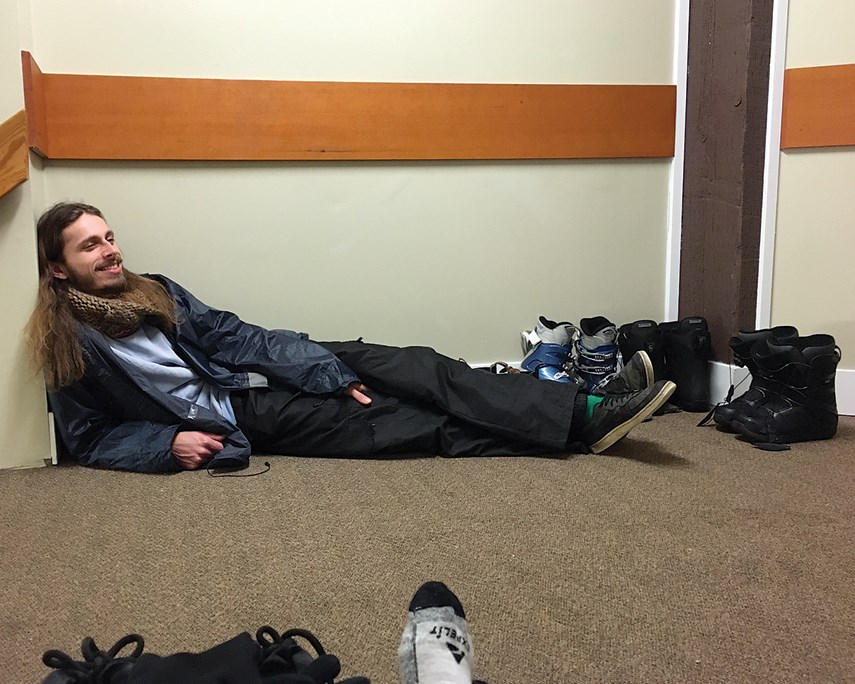 By 2:30 a.m., crews had cleared the crash and the cars stuck behind it. They opted to give the road a fresh plow and a heavy dose of salt and sand before letting the folks stuck at the top back down. The last of the guests were on their way by about 5:15 a.m., Wood said.
Wood was at the gatehouse at the bottom of the hill as resort staff were letting everyone leave early in the morning.
"The mood was very positive," he said. "Our food and beverage team did a terrific job hosting and making people feel comfortable. And I think everybody realizes that their safety came first for us. And so, by holding people here until the road was safe to pass, there was definitely an appreciation for that."
Not everyone, though, got the slumber party experience. Rachel Harper and her seven-year-old daughter were among the dozens of folks stranded between the parking lot and the crash site for five miserable hours without any of the comforts or even basic information updates being offered to the people at the top.
"My daughter was crying. We didn't have any food," she said. "She fell asleep for a few hours. We were cold. We had no idea what was happening."
Harper estimates she burned through 60 kilometres worth of gas while idling while other people were walking or skiing down Mount Seymour Road.
Harper said there was no one ensuring all the cars headed up the mountain had snow tires, even though cars were already spinning out on the way up. Harper said she's contacted the mountain and asked for an apology.
"My daughter was traumatized. She doesn't want to ski ever again," she said.In December 2015, Grouse Mountain resort kept more than 300 guests overnight when gusting winds made the Skyride unsafe to run.
This was the first time Mt. Seymour offered overnight accommodations, but Wood had some suggestions for how it could be avoided in the future.
"We would ask that everybody have proper winter tires when they're travelling the mountain road and if they don't have that, use the shuttle bus," he said. "And we really appreciate it - everyone's patience last night."