Ron Mahy is sitting on the curb outside a grocery store on the Sunshine Coast, angry and struggling to find the right words.
He's pulled his Harley Davidson over to answer his phone and the questions that have begun to surface regularly at this time of the year.
Three years ago, this Sunday, his daughter Christy Mahy, 36 at the time, lost her life in Richmond while waiting to cross the road at an intersection on Sea Island.
She was on her way home to Burkeville after running some errands on the afternoon of July 30, 2014, and had stopped her bicycle at the junction of Russ Baker Way and the Dinsmore Bridge. As she was waiting for the lights to change, a Pontiac Aztek SUV bearing a novice driver "N" sticker slammed into her.
Christy died shortly afterwards in hospital.
"How am I?" asks Mahy, his voice growing gruff on the line. "I'm going to be 65 soon. I work 80 to 100 hours a week. I'm rundown, beat up, worn out and f---in' fed up."
It's difficult for him to share memories of his eldest daughter, a big sister to sibling Joni.
His wife Sheree, the girls' mom, died of breast cancer in 2005 and the family was temporarily fractured in the aftermath.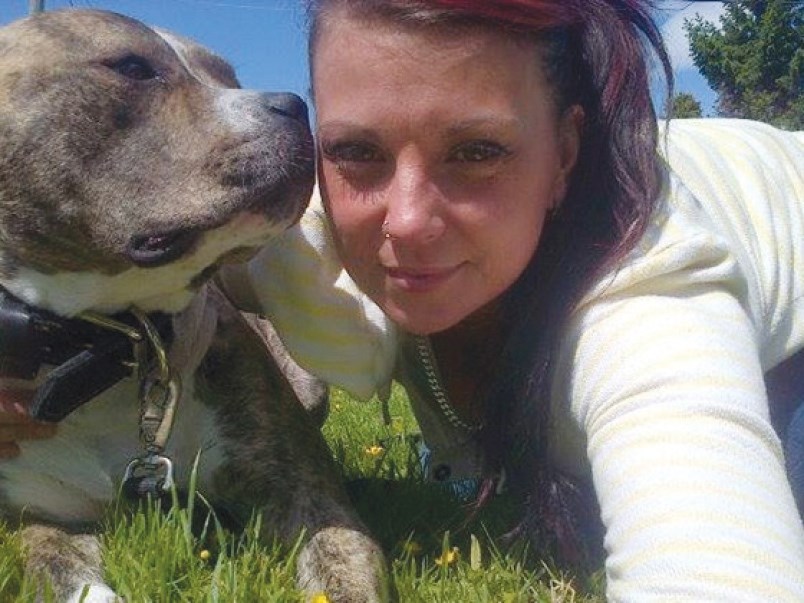 Mahy moved to Halfmoon Bay near Sechelt. Joni shifted closer to SFU in Burnaby, where she was studying. Only Christy stayed in Richmond, in Burkeville, just five minutes from where the collision would claim her life in 2014.
 "I'm not going to talk about what (Christy) was like," Mahy barks into the phone, his voice trailing off with the threat of tears. "I'm sitting on the side of the road here… I know this kind of stuff sells newspapers, but no."
Nearly three years on, his grief remains raw, his daughter's file remains open. No one has been identified as being responsible for the incident. No charges have been laid.
"There were 14 signed eyewitnesses and one driver," Mahy says. "I mean, come on."
In 2015, Mahy was told a "person of interest" had returned to the United Kingdom.
Last week, when contacted by the Richmond News, RCMP Cpl. Dennis Hwang said the Richmond detachment has finished its investigation in the case. He declined to say whether or not the RCMP is recommending charges, and if they are, what those charges would be.
"We have forwarded our investigative package to Crown Counsel," Hwang said in an emailed response.
In B.C., Crown counsel — prosecutors who operate independently of the government, police and victims — decides whether to proceed with Criminal Code, Motor Vehicle Act, or other related charges.
Dan McLaughlin, communications counsel for the BC Prosecution Service of the Ministry of the Attorney General, said the assessment process in the Mahy case is still underway.
"The BC Prosecution Service makes every effort to conclude the charge assessment process in a timely fashion," said McLaughlin. "The complexity of the investigation and the legal issues, the volume of the resulting evidence and further investigations undertaken by the enforcement agency are all factors that will impact on the time it takes to complete a charge assessment."
McLaughlin also said it wouldn't be appropriate to discuss the specific circumstances of the Mahy file while the assessment is ongoing. He couldn't say how much longer the assessment would take.
"We are unable to commit to a time frame within which the process will be complete," McLaughlin said.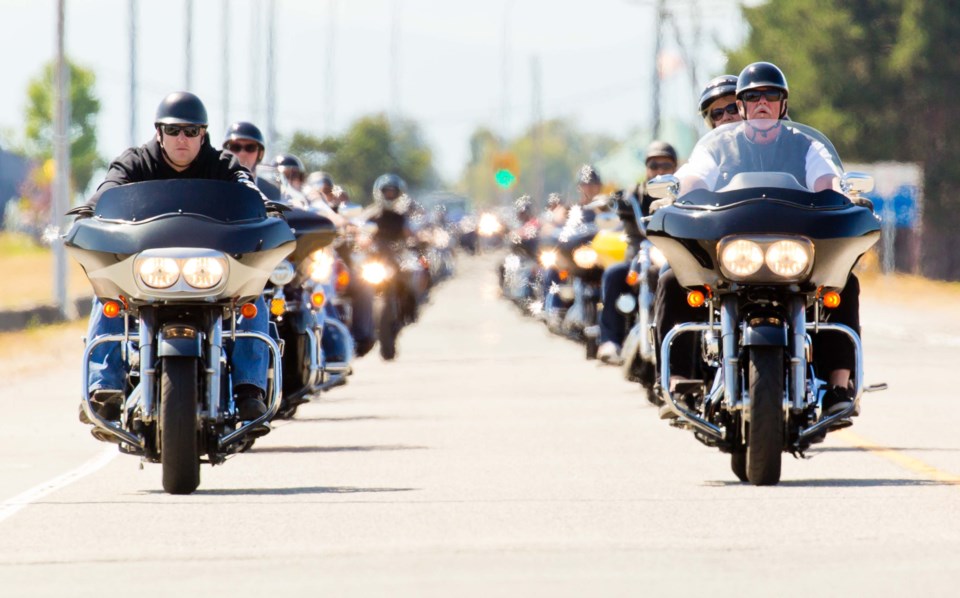 Mahy said he understands the need for a thorough investigation, but feels shut out of the process. He told The News he has not received any updates.
"My expectations (of the police) were that when a family member gets killed, you'd really like to know what the process is as it's going along," he said. "You're depending on them."
When Hwang was asked if he could issue a statement on behalf of the RCMP addressing the Mahy family and their distress over what they perceive to be a lack of progress in the case, he said simply: "No."
To combat the uncertainty and keep Christy's memory alive, family and friends are holding a third-annual memorial ride this Saturday in Richmond. Last year, about 75 motorcycle enthusiasts gathered at The Flying Beaver and rode en masse past the crash site and on to Langley, where more than 100 people gathered at a private home.
Brandie Mol, a family friend who lived with Christy as a roommate for four years prior to the fatal crash, said the turnout, which is expected to be the same this year, speaks to Christy's character.
"She had a way of making everybody feel so special," Mol said. "She was everybody's favourite 'Auntie Christy,' she was always babysitting kids… it was just a gift she had. She made you feel better about everything."
Mol said some sort of acknowledgement of what went wrong three years ago would go a long way to helping those impacted by Christy's death begin to heal.
"It might as well have been a ghost that killed her," Mol said.
In the meantime, Mahy rides on, filling his days with work and stretches of highway on his Harley.
Recently, there's been a glimmer of light… a visit with his eight-month-old grandson Espen, who came to see him with his mom Joni, Christy's little sister, who is now 37.
He's quite the little man, Mahy says of Espen, who has a Norwegian name in honour of Mahy's late wife.
The little boy's a cutie, Mahy agrees, and he never sits still.
 "Oh my gosh…" he says into the phone, and the tears that come sound like happy ones.