Mayor Malcolm Brodie's annual address this year will focus on enhancing local transportation, the city announced Friday.
 "Keeping our local economy moving is critically important," said Brodie. "To address transportation concerns and support the new growth, council has placed a big focus on the mobility of people and goods throughout Richmond."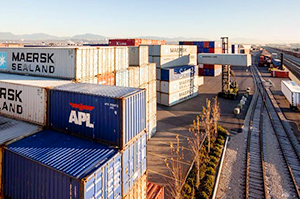 According to the city, about 70 per cent of jobs in Richmond are tied to the transportation of people or goods. Think sectors like aviation (with the Vancouver International Airport being a major employer), shipping and warehousing.  
The address is called "A City on the Move," and it's happening at 11:30 a.m. on Feb. 28 at the Executive Hotel Vancouver Airport. It's hosted by the Richmond Chamber of Commerce, and tickets can be purchased online.
Afterwards, the city will make a free video of the speech available online. 
"The movement of people and goods are absolutely vital to the sustainability and prosperity of the Richmond economy. Our members are certainly eager to hear the Mayor's vision," said Barbara Tinson, Chamber chair.
Brodie will also touch on other topics important in the city for 2019, like hiring more police officers and firefighters, the new Minoru Centre for Active Living, development and fighting homelessness.