The quiet echo of empty theatres have two Richmond actors and playwrights voicing the importance of community members staying connected especially with the performance industry.
Richmond actors and playwrights Jovanni Sy and Leanna Brodie have joined fellow Canadian artists in two "live" interactive projects called Red Phone and Plays2Perform@Home to keep people connected during COVID-19.
Sy, Gateway Theatre's former artistic director, said that Brodie, who is also his wife, and he were more than happy to join in the two projects when invited by Boca del Lupo's artistic director, Sherry Yoon and artistic producer, Jay Dodge.
"They came to us and it sounded like a great idea and something that would benefit people in these times," said Sy.
Since stepping down from overseeing programs and administration work at Gateway, Sy has been spending more time in rehearsal halls and working on projects like Plays2Perform@Home -- which is exactly what he wanted, he told the Richmond News.
"I've loved my seven years at Gateway, but I was ready for some new challenges and so far it's been wonderful" said Sy.
Brodie, an award-winning playwright, said the two projects were created in response to the COVID-19 crisis in their own ways.
"Jay and Sherry had the Red Phone series ready and tailor made for this kind of situation, but they went in the opposite direction of the norm by taking the technology out of the project," said Brodie, adding that many events have gone virtual since the pandemic hit.
"The projects (turn) the audience into the performers and whatever their social bubble is, where they can have this live unmediated experience with each other and do something completely out of the ordinary and essentially perform for each other."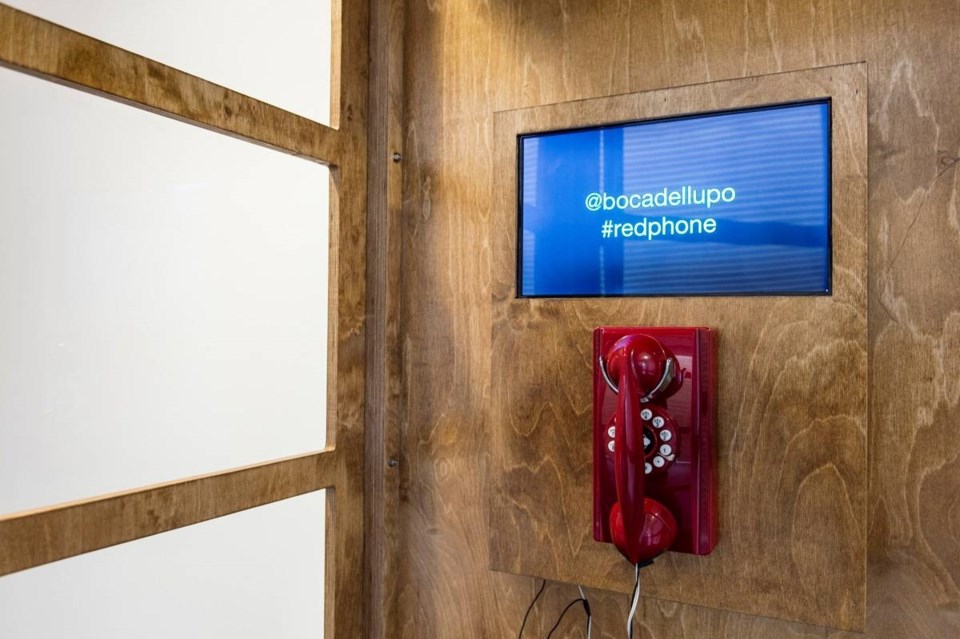 Red Phone is a project where two people engage with each other using a red telephone in a five-minute conversation in two separate phone booths.
The interaction is facilitated by a teleprompter and conversations written by four different Canadian script writers – including Sy and Brodie.
The phone booths are located on Granville Island and are open to anyone from Thursdays to Saturdays.
According to Boca del Lupo Theatre, the act of having a conversation with an unseen partner provides an "anonymity that adds to the intimacy of the performance."
Meanwhile Plays2Perform@Home is a script "box set" that is ordered and delivered to a home.
The box includes 10 to 20 minute play scripts with three to eight characters that friends and family bring to life with their own performances. Each script is a different genre ranging from a "kitchen sink drama" to a "satirical farce."
The projects, said Sy and Brodie, are to help keep people and the voices of artists in the community, but at arm's reach.
"They are right here in Richmond and across the country," said Brodie.
"I think what these projects have in common is a belief in the power of telling stories, which human beings have been doing for thousands of years. It's not only how we pass on lessons and pass the time, it's how we understand the world."
The two projects will run from July 1 to Aug 22 and can be found at www.bocadellupo.com