One of B.C.'s and Richmond's most celebrated athletes has passed away, at the age of 92.
Shirley Olafsson was best known for multiple appearances for Canada in the high jump, including the 1948 Olympics in London and the 1950 British Empire Games (now the Commonwealth Games) in New Zealand.
Her achievements were all the more remarkable, given that Olafsson had a "turned foot," meaning that she had to use the same foot to take off from and land on.
She was recognized in 2004 when she was inducted into the BC Sports Hall of Fame, with one of her nominators being Richmond councillor Bill McNulty.
But the recognition didn't stop there and Olafsson was thrice given the honour of carrying the Olympic Torch for Canada, initially at the 2008 Beijing Games, two years later at the winter equivalent in Vancouver and then the summer Games again in London in 2012.
"Shirley was a very humble Olympian. You never heard her mentioning it. She represented all the ideals of the Olympics," McNulty told the News this week.
"She was on crutches until she was 13, but she completely overcame her disabilities. She was one of the most courageous people I've known."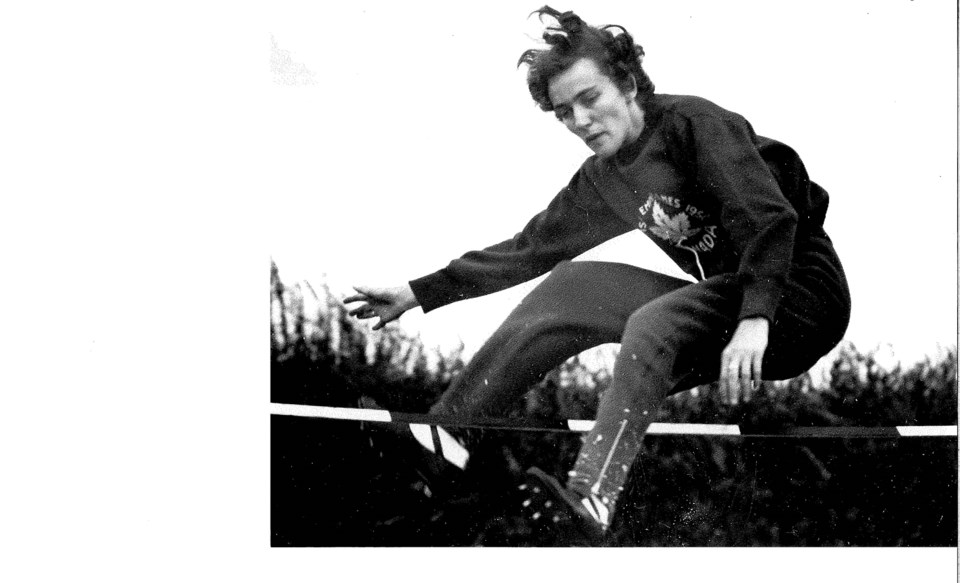 Julie Halfnights served with Olafsson on the City of Richmond's Spirit of BC Committee, which was a pre-Olympic group that promoted the events in Richmond and the 2010 Olympics in general.
"She created her own program to go into Richmond elementary schools and provide the (Olympic) torch to each student for a run around the gym or playground – I am sure this was a big deal for those children," Halfnights recalled.
Olafsson, according to Halfnights, was a "spirited woman whose work on our committee and our events was insightful."
"She was first to commit to the events we put on and participated enthusiastically. She coached basketball for young women in a Vancouver high school at a time when this was a novel idea."
Olafsson, who passed away peacefully on Saturday morning, Nov. 23., was the daughter of the late Harry Gordon, who served in both World Wars, and Jean Gordon (Dawson).
She was predeceased by her husband, Herbert, and brothers Jimmy and Norman. Jimmy was severely disabled and required extra care, which Olafsson assisted with her entire life.
Olafsson is survived by her children, David and Heather (Lorne), her sister Nancy (Reynolds), and her granddaughters Samantha (Loiselle) and Melissa (Loiselle).
At her request, there will be no funeral. Condolences may be offered online at DeltaFuneral.ca.