The second annual Paul Alexander Memorial BC Airgun Championship is being held at the Richmond Rod and Gun Club on River Road this weekend.
And this year, the event is being graced by the participation of Canadian National Air Pistol Champion Allan Harding, who started his shooting career as a 15-year-old at Richmond Rod & Gun.
Now in his 40s, Harding, who now calls Gibsons on the Sunshine Coast his home, learned the discipline from the late Paul Alexander himself.
"Al started with my father, when he was a member of our club in his younger years," said the club's airgun match director, Tracy Reid, daughter of Alexander.
"I just phoned him up and said, 'hey, it'd be nice to have you here sometime.'
"He's been known to our family for some time and he's given my son, Bobby, quite a few pointers. Having him take part will increase our profile for sure."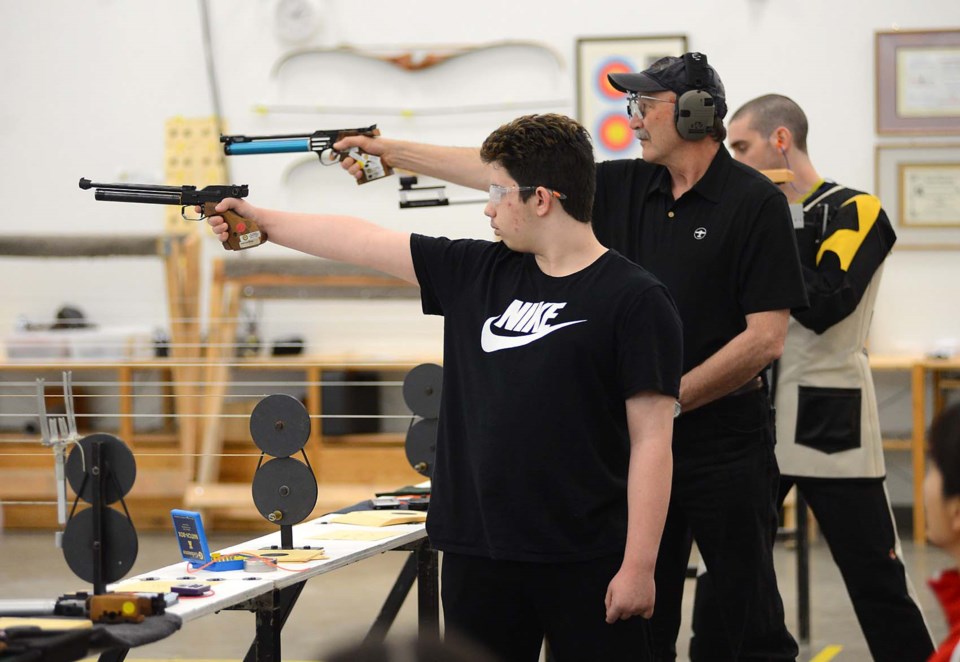 Saturday and Sunday's championship is used in airgun circles by many competitors as a qualification match towards provincial and national divisions.
Reid had to fight all her emotions at the inaugural championship last year when presenting a gold medal to her 14-year-old son Bobby for his victory in the Sub Junior Male U16 category.
Her father, Alexander, was a founding member and past president of Richmond Rod & Gun.
He was regarded as the "builder of the sport in Richmond" and was placed onto the Richmond Sports Wall of Fame at the Olympic Oval in 2016.