Anyone trekking into the North Shore backcountry this weekend needs to be aware of the heightened risk of avalanches.
Avalanche Canada is forecasting "high" risk for alpine areas on the South Coast by Sunday and "considerable" risk from the treeline and up throughout the weekend.
That warning applies to every mountain peak and valley from Howe Sound to Harrison Lake. Local knowledge and expertise is key when it comes to the North Shore's trails, said Mike Danks, North Shore Rescue's team leader.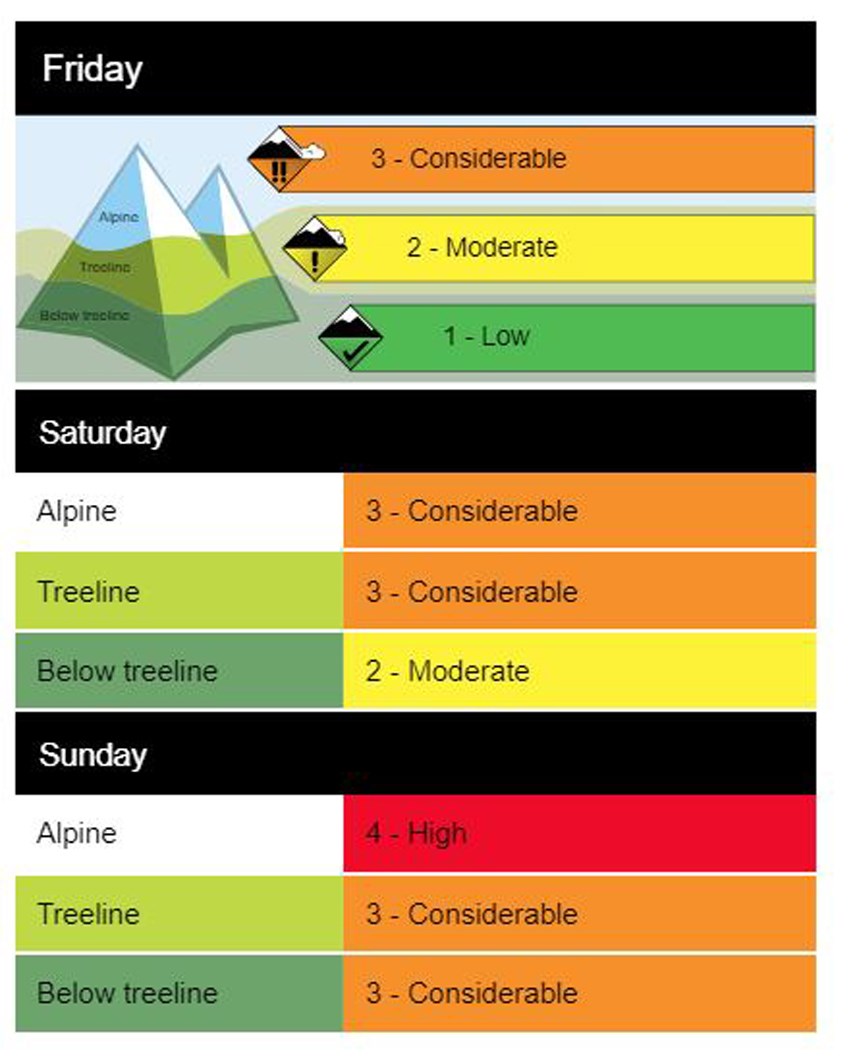 "Do the research on the hike you're doing. Make sure you're able to navigate through the terrain you want to go through and avoid getting into avalanche terrain. Mitigate your risk and choose a route that's low-consequence," Danks said.
Danks said he worries most for people attempting to go to St. Marks Summit on the Howe Sound Crest Trail.
"People think they can just go up there and not have any exposure to avalanches," he said. "The reality is the very first part of that trail has multiple avalanche chutes that go through it where people are very exposed."
Staff from BC Parks or any of the local ski hills will have more targeted avalanche risk assessments, Danks added.
Hikers need to be diligent, regardless of the specific forecast.
"If the risk is a bit lower, that doesn't mean you drop your guard," he said. "That's when people typically get into trouble."
North Shore Rescue volunteer John Blown published a post online about the avalanche risk Friday morning, suggesting an even higher degree of preparation.
"If you are recreating in the backcountry in the snow then you should take an avalanche course," he wrote. "Let me rephrase that – if you are recreating in the backcountry in the snow you definitely need to take an avalanche course."