Children don't need to be aspiring actors to enjoy and benefit from Gateway Theatre's summer camps.
The Richmond performing arts hub is offering its popular summer camps again this year, for children ages six to 13.
"These camps are a great way for kids to be introduced to acting or musical theater, and see where that takes them," director of artistic programs Barbara Tomasic says.
"Our summer camps are a safe space to learn about performing arts, but also gain confidence in expressing yourself. Even if your kid isn't interested in being a performer, it's a great way for them to be creative and have fun while expressing themselves."
Theatre camp is also a great opportunity for children to reconnect with their bodies and their creativity in a collaborative way, especially after the isolation and excessive screen time as a result of the pandemic.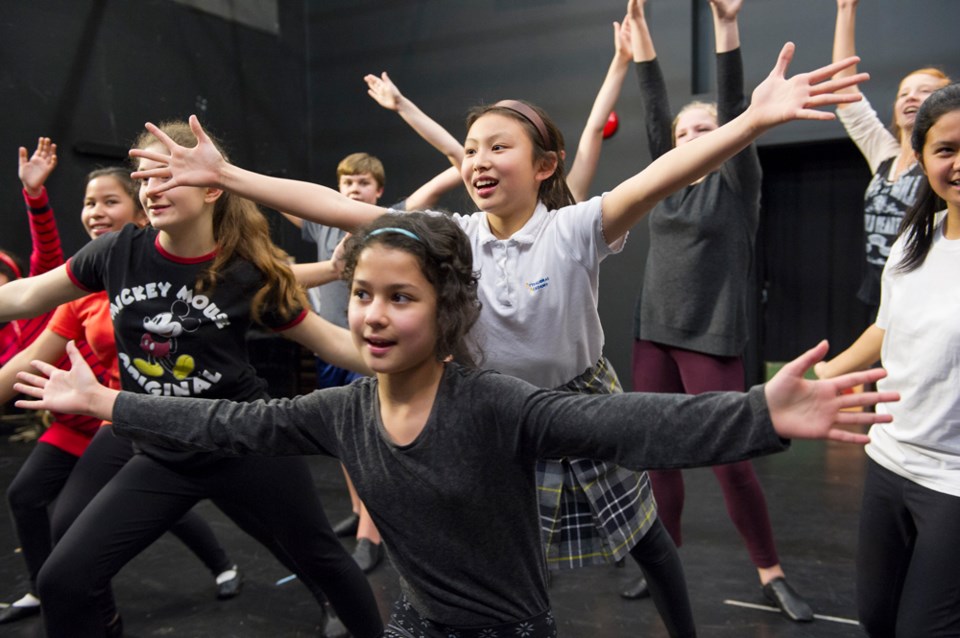 "These camps are very much about team building and relationship building. Seeing the kids, being able to work together, explore play, move their bodies, use their voices and relate to others in that medium is extremely beneficial," Tomasic says.
"We've had kids come through the theatre academy and go on to different professions and tell us that the experience has served them well because they've gained confidence and were able to express themselves."
At the Gateway Theatre Youth Academy, students are provided with exceptional opportunities to learn in the realm of professional theatre within a safe and welcoming environment.
The dedicated instructors at Gateway Theatre are industry professionals who bring their real-world experience in auditions, rehearsals and performances to the classroom, offering students a chance to learn from seasoned performers and gain insights from their wealth of knowledge.
"We always strive to hire working artists and also working artists who have pedagogy," Tomasic says.
"Finding people who really enjoy teaching is important to us."
Through a process-based instructional approach, campers explore all aspects of the creative process, discovering what it takes to create a show-stopping performance. This immersive learning environment nurtures growth and equips learners with comprehensive skills for delivering awe-inspiring shows.
Gateway Theatre is offering its summer camps in the month of July, and has two different week-long programs: musical theatre and acting. They are also offering a half-day intro program for ages six and seven in each area.
"Summer camp is a great way to try something out if you don't want to sign them up for a year-long experience ," Tomasic says.
"It gives the students an opportunity to do theatre for a week and then decide if they want to do more."
Gateway Theatre musical theatre campers engage in a mix of dancing, singing, acting and storytelling. Within this creative environment, students not only develop their artistic abilities but also cultivate a strong sense of self-assurance as performers.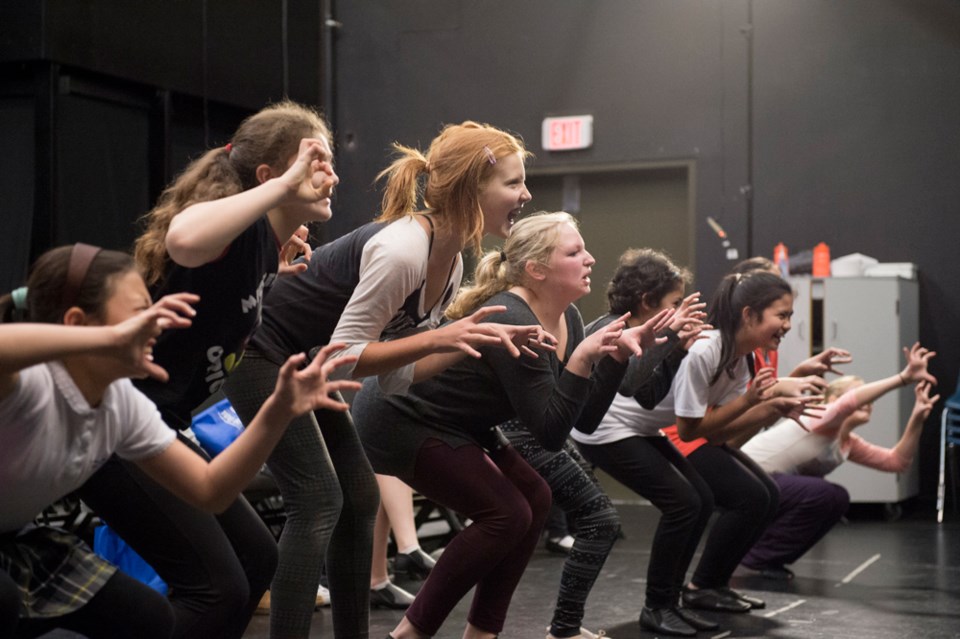 Through their journey in the camp, participants showcase their talents and demonstrate their growth as they work collaboratively towards a common objective. With a focus on fostering confidence and artistic expression, the musical theatre camps offer a memorable experience where students thrive and showcase their skills in pursuit of a shared goal.
Gateway's engaging acting camps offer students a range of drama skills through fun and physical classes. From vocal and movement exploration to character-based improv, story-creation and script work, students collaborate as a group towards a shared goal, fostering teamwork and artistic growth.
"The other part of these camps I always see is that these kids are building friendships. It's a very accepting and kind environment," Tomasic says.
Spaces are filling quickly. To learn more and to secure your spot today, visit www.gatewaytheatre.com/youth-academy.