As summer winds down yet again, children are about to hit the books for another school year. Still, if your child struggles to keep up with classroom learning, it can spark a dire cycle.
When your child presents a lack of understanding, it can lead to frustration and detachment, which can incite a lack of engagement, further fuelling the difficulty they're experiencing in grasping the required material.
Enlisting the help of a tutor can be beneficial; however, it's crucial to be mindful when considering who best suits your child's unique learning style and education needs. After all, not everyone learns the same way – and that's okay!
When searching for the ideal match, look for a proven company that goes beyond the scope of tutoring alone, like Scholars Education Centres, which provides an environment that fosters lifelong learning and produces "results that matter" for families.
Finding the right fit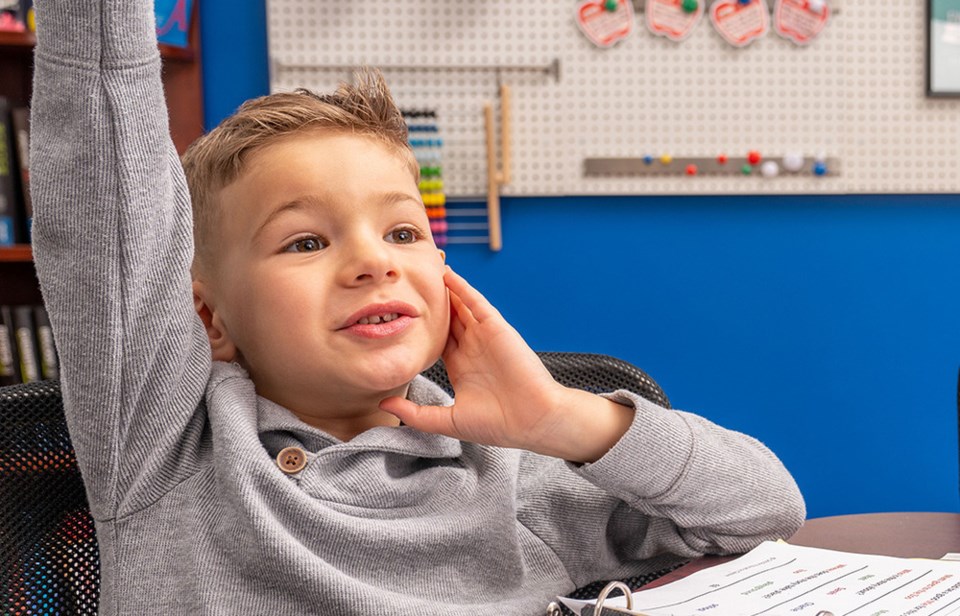 Scholars' proprietary curriculum and programming, along with their qualified, caring teachers and small student-to-teacher ratios, lead to success both in and outside the classroom.
"We tutor students in all grades and all subjects, from early reading and phonics, and math fundamentals all the way to high school level calculus, chemistry, and physics," says Alan Chuck, Scholars of Richmond's centre director. "Our Study Skills program can also supplement high school learning by teaching techniques for time management, organization, and test preparation that can be applied to all school subjects."
Chuck highlights one of the key factors of Scholars' success stems from fostering a 'team approach' to learning.
"With parental consent, we connect with a child's classroom teacher and/or their educational professionals to discuss our tutoring programming, and share strategies and progress to help students reach their academic goals."
Curating productive programs
Scholars' individualized programs are fun, creative and engaging, supporting each student's needs while only focusing on skills that require improvement.
"All students learn in different ways, so we often use manipulative materials (word and number puzzles, pattern and fraction blocks, analog clocks, toy money) ) that hold their attention more than reading worksheets, and can help them grasp concepts better by connecting their learning to real life," Chuck describes.
Ultimately, the most proactive solution to ensure a solid connection between you, your child and their education emerges from directly participating in the learning process.
Four ways to show active involvement in your child's learning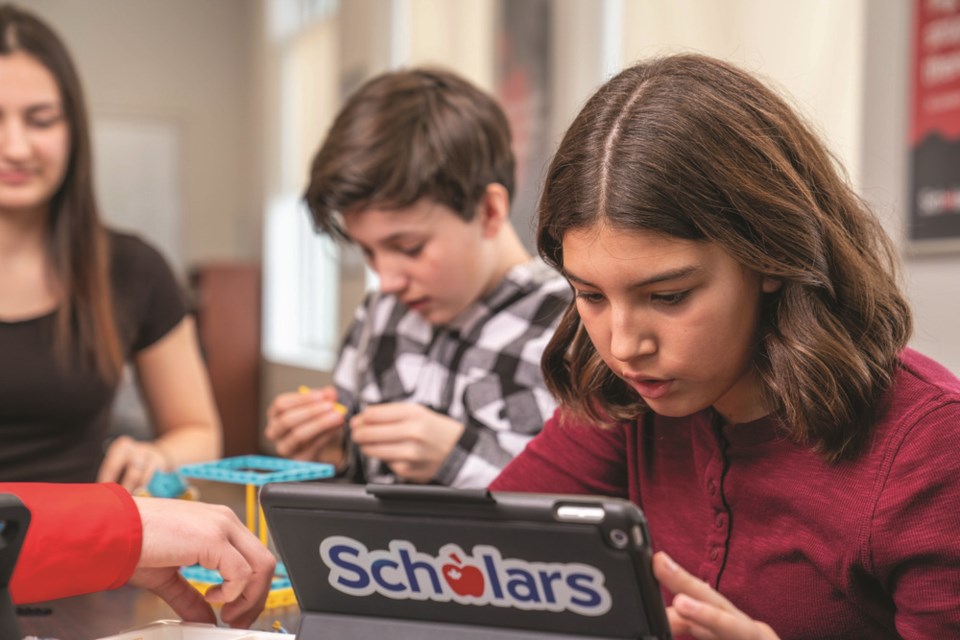 1. Stay informed
Develop a relationship with your child's teacher and/or tutor to maintain open communication. Ask questions. If you're concerned about something in your child's learning or behaviour, speak with their tutor, teacher or principal and seek their advice.
2. Establish a daily homework schedule
Create a regular time for homework, and establish a special place for studying. Remove distractions like TV and curtail texting/calling during homework time.
3. Volunteer at their school
Help in the school library, make food for an event, attend parent activities and your child's performances and sports games, or join the parent advisory committee (PAC).
4. Encourage/integrate positive learning habits at home
Make your space more learner-friendly; set ground rules and time limits for TV, video games, iPhones, and online activity, and provide ideas on how to use the Internet safely and effectively. Inspire your child to read, and read with them, too.

For more information or to book your free assessment, visit scholarsed.com.