Veterinarian Katherine Kramer remembers an 18-year-old cat she recommended be put on hemp-based cannabidoil (CBD).
"It had heart disease and pancreatitis so painful the traditional amount of pain medication knocked him out and he had no quality of life," says Kramer, a veterinarian at Vancouver Animal Wellness Clinic.  "So, I contacted the [medicinal marijuana] Compassion Club."
Kramer says with not much to lose, the owner agreed to work together and very soon the cat was eating and playing again.
"It was nothing short of a miracle," says Kramer.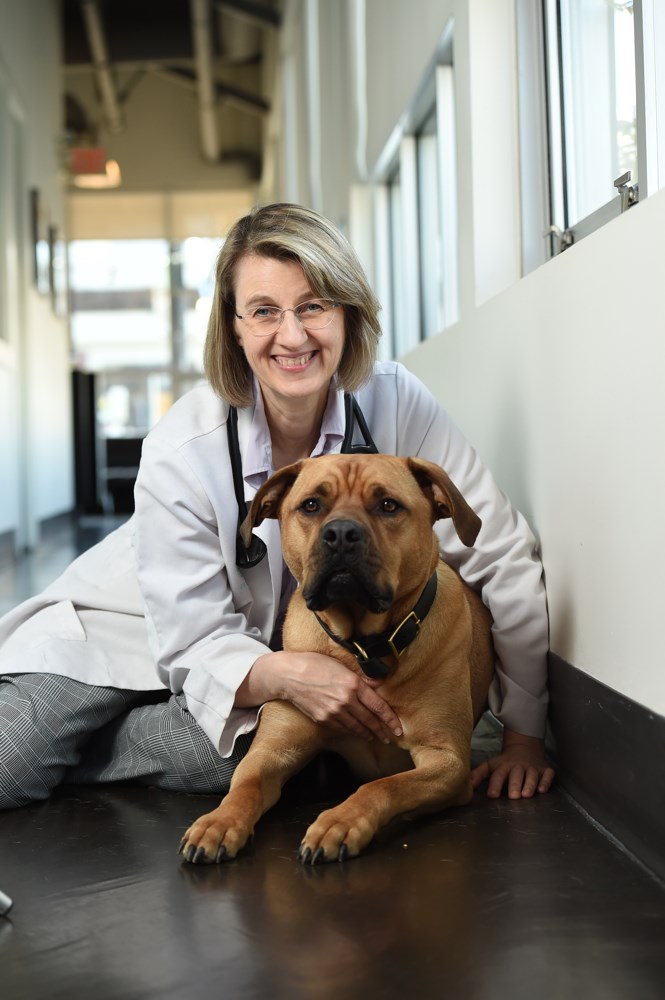 She adds since then, when a client brings in a senior animal that's been diagnosed with a disease such as cancer and they've "hit the wall," she suggests CBD as an option. Kramer says if you had told her six years ago she'd be recommending medical marijuana to her clients for their pets, she would have laughed at the absurdity of the idea. But, one year later, she began working with CBD for use with cats and dogs. Research shows CBD contains analgesic, anti-inflammatory and anti-anxiety properties without the psychoactive effects. Kramer says she's witnessed CBD help animals living with cancer, pain, seizures and anxiety. Today she's is considered a pioneer in the field of treating small animals with CBD.
"And now I field calls from vets every day, but on the down low," says Kramer. "I'm one of the only vets willingly to speak publically about this. I used to send clients to specialists for advice when I had a problem and now specialists are calling me. Now I can't imagine practising without it."
Another case that made Kramer a CBD believer was that of a 12 to 13-year-old golden retriever with a date set to be euthanized. The dog had cancer and was in a lot of pain so the owners made the sad decision to euthanize their pet. But before going through with it, and as a last resort, they brought the dog into Vancouver Animal Wellness Clinic.
"So I said we can try this and warned the owners there could potentially be some side effects," says Kramer, who adds the weekend went by and when she didn't hear from the owners assumed they'd gone through with their appointment. Curious, Kramer gave them a call the following Monday. "She told me that within 24 hours [after treatment] the dog had grabbed its leash and dragged them to Stanley Park for a walk. They used to walk in Stanley Park every day."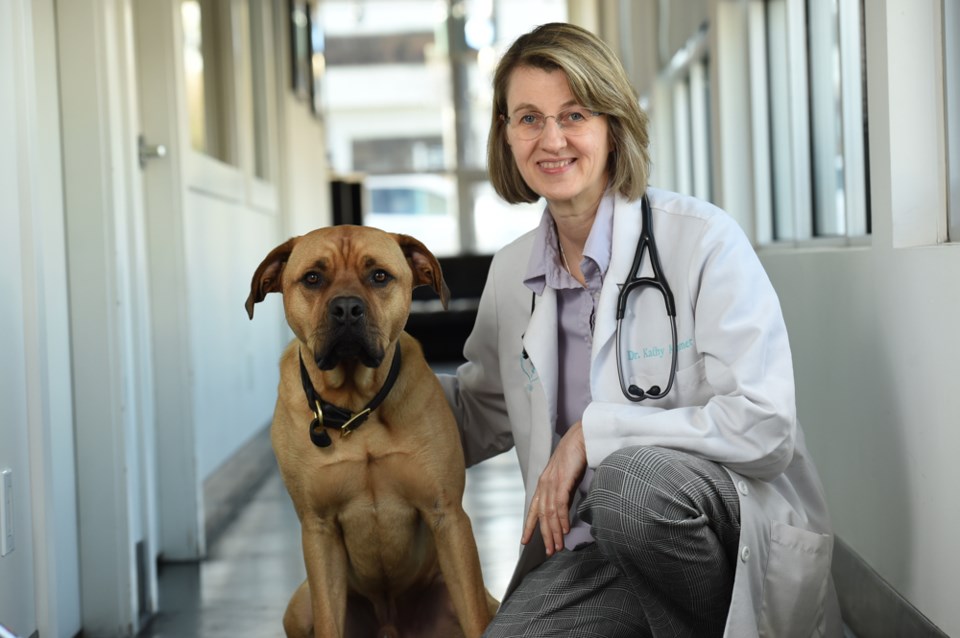 Kramer says the cancer did eventually take its toll, but the owners had six extra pain-free months with their beloved pet.
Because the College of Veterinarians of B.C. does not allow vets to legally prescribe CBD, Kramer says she simply makes recommendations. She also warns that as helpful as CBD can be for some pets, feeding a cat or dog regular marijuana is very dangerous and can kill them.
@sthomas10