John Chang, the president of Lulu Island Winery, is being investigated by Chinese customs officials, who have reportedly alleged the high-profile businessman of smuggling ice wine.
Various news outlets in China are reporting Chang has been accused of underreporting the value of the wine he produces in Richmond and subsequently exports to China, in order to avoid paying import taxes. 
Lulu Island Winery stated Chang and the company are "cooperating fully" with customs authorities in China.
"Lulu Island believes all of its wine imports to China have been done in full compliance with all application laws, rules and regulations. We understand Customs authorities in China has recently conducted investigations regarding the foreign imported wine from a number of countries including Canada," stated a company spokesperson.
According to translated reports, customs officials claim Chang was declaring bottles of wine for 10 Yuan, or about $2, whereas the actual worth was closer to $50 and above.
Customs officials allege Chang falsified import documents, according to a translated news release from Shanghai's customs agency, posted on Shanghai-based news outlet XinMin.com. 
Contrary to the company's statement, officials claim Chang confessed to the alleged crime.
The company did not indicate one way or another whether Chang is in custody at the moment, although reports indicate he was arrested.
Chang is believed to be one of four people criminally charged in the cross-country customs sting, which resulted in the seizure of about $58 million of wine. Published photos of the seizure show boxes of Lulu Island Winery wine products being documented by Chinese officials.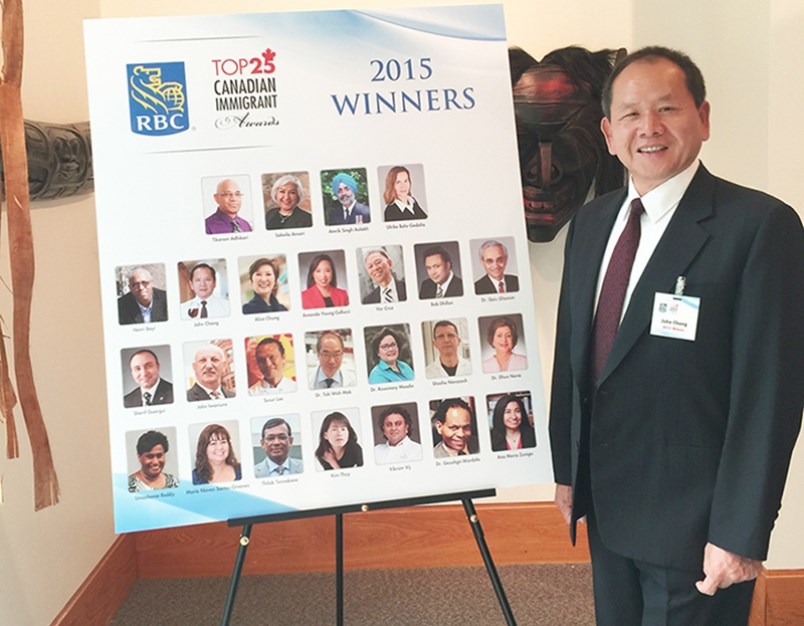 After moving from Taiwan to Canada, in 1995 Chang was an entrepreneur who was named by Canadian Immigrant magazine as one of the "Top 25 Canadian Immigrants" in 2015, upon becoming the biggest Canadian exporter of ice wine to Asia.
Lulu Island Winery, on Westminster Highway, accounted for 50 per cent of all ice wine production in B.C. in 2013. Chang has said about 80 per cent is shipped to China.
A News profile of Chang was published shortly after his Top-25 award.
Chang told the News when a business encounters issues they must be solved with dedication and hard work. 
Chang opened Lulu Island Winery in 2009 and recently acquired Lailey Winery in Ontario. His third, the $30 million Grizzli Winery in Kelowna, is scheduled to open this year.
Chang has also been awarded prizes such as B.C. New Canadian Entrepreneur Awards, the Best Partner of Tourism Richmond, and the Best Exporter of Canadian Entrepreneurs.