The president of the University of B.C. issued an apology Monday to survivors of Indian residential schools for the role the university played in supporting a government system that ruined the lives of thousands of young children.
Santa Ono delivered the apology before the official opening of the Indian Residential School History and Dialogue Centre on the university's campus, where more than 500 people gathered in and outside a large tent alongside survivors, their families and Indigenous leaders.
"On behalf of the university, I apologize to all of you who are survivors of the residential schools, to your families and communities, and to all Indigenous people for the role that this university played in perpetuating that system," Ono said. "We apologize for the actions and inaction of our predecessors, and renew our commitment to working with you for a more just and equitable future."
A big example of that commitment is the $5.5-million centre that is spread over two floors and covers 6,500 sq. feet of space near the university's main mall and library. From outside, the heavily-windowed cedar building resembles a wedge and faces a landscaped grassy slope, set off by tiered seating and a pond.
Inside, the first floor has a series of offices for private meetings and interactions with survivors while the downstairs is an area where survivors and the public can step into a history Ono described as "heinous." A wall of large interactive screens allows the visitor to tap a finger on pinned marks representing the 18 former B.C. residential schools and scroll through links, videos and documents related to the school.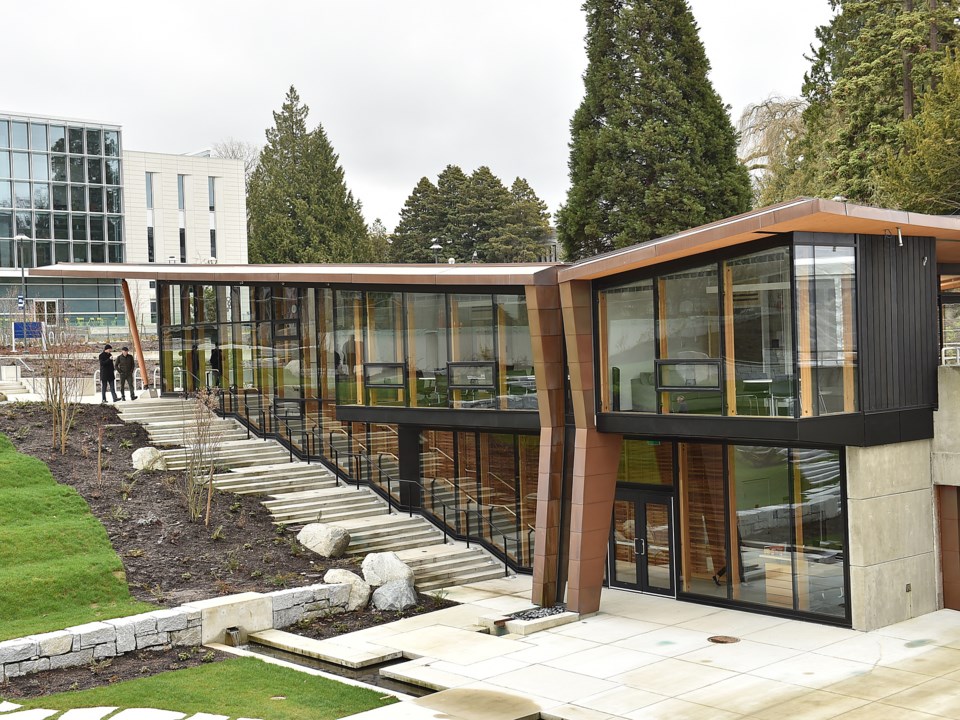 The centre, which was paid for by donations received from the university, is meant to complement the National Research Centre for Truth and Reconciliation in Winnipeg.
Linc Kesler, senior advisor to Ono on Aboriginal affairs and director of the university's First Nations House of Learning, emphasized the centre isn't a museum or mausoleum. Kesler said it was a place for learning and understanding, and  to ensure the university's teachings are relevant to community concerns.
He remarked on the centre's central location on campus.
"Everyone will see it, everyone will know it's here," he told the Courier as visitors toured the centre. "We think that's very important because it is—as the president's apology was--a recognition that this is important history. It needs to be known, and to have it here is really good fortune."
Barney Williams, a residential school survivor, spoke at the ceremony and thanked Ono for his apology and the creation of the centre. Williams, 78, a member of the Tlaoquiaht First Nation, was raped, beaten and starved in residential schools near his home village on Meares Island and in Kamloops, where he attended high school.
"Education was supposed to give us just that—education," he said. "It wasn't meant to rip our hearts out and to kill the Indian in the child, but that's what it was all about."
Added Williams: "Now we have a place where we can come together and deal with some of those hurts, some of the pain that we carry through our lives, and sometimes put it on our children. It's not that we didn't love our children, we just didn't know how."
Williams visited the campus in April 2017 and spoke at a similar ceremony to celebrate the raising of the "pole of reconciliation" totem, which is located a short distance from the centre.  At the time, he told a large crowd that he didn't want sympathy.
"We tell you these stories because they happened," he said then. "We tell you these stories because this is the history that Canada has. We're also here to tell you that it's a Canadian problem, it's not just a First Nations problem. This problem belongs to everybody."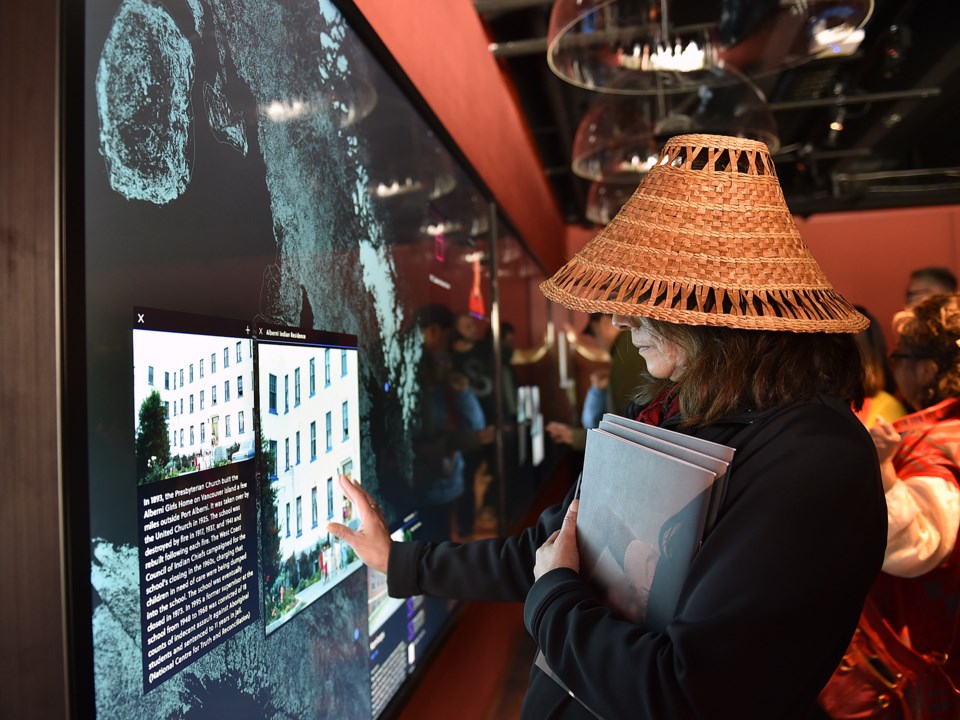 Williams' speech was followed shortly after by Adina Williams, a young UBC student who is not related to Barney. Her father was a residential school survivor and her mother a victim of the so-called "Sixties Scoop," where children were placed in foster homes or put up for adoption.
She talked about the lack of knowledge many Canadians have about the residential school system, which dates back to the 1840s and ended in 1996. The Truth and Reconciliation Commission of Canada estimated more than 6,000 children died at residential schools, although other estimates in Indigenous communities suggest thousands more perished.
Some 150,000 children from across Canada attended the church-run, government-funded schools, which were designed to have Indigenous children assimilate into mainstream Canadian society.
Williams said she continues to be frustrated about peoples' ignorance of residential schools, including a teacher at elementary school who compared punishment in residential schools to being struck with a ruler to the hand.
"This is why the dialogue centre is not only a timely addition to the UBC campus, but it also a necessary one," she said. "The dialogue centre will play such a critical role in closing these wide knowledge gaps that have been ignored for far too long."
@Howellings