An underground food market is quietly growing in Richmond, where people sell and buy food, cooked or raw, from other individuals on the street or at a parking lot.
Two types of models have recently hit the food-sharing scene. 
One called "group buy" allows a group of people to access factory-made or imported food sold by individuals; another one called "private kitchens" allows people to purchase food that is cooked at home.
Food-sharing website Weee! and Wechat, a popular Chinese messaging app, have become the major platforms for this black market.
Some in the community are pleased with the convenience that such food sharing apps offer. 
However, authorities warn that those unlicensed food services are illegal and put food safety at risk.
"I can find food products or services that I don't get from the supermarket or restaurant. I know a lot of friends using those services too," said Dorothy Yue, who has been purchasing food from Richmond sellers using these platforms on a regular basis.
An undercover Richmond News reporter joined a Wechat group called "Affordable Seafood" with 120 group members from Richmond. 
The owner of the group updates food sale information every week, including information on a large range of food (up to 30 different kinds), like seafood, dumplings, dry goods, desserts, milk powder, etc.
Group members place the order on social media, then the seller goes to his source to get the food with the exact number of orders, and delivers it to the consumers, collecting tax-free cash.
One pound of mantis shrimp is sold at $22 and 50 pork dumplings at $24. 
You can also order unusual things such as 235 grams of "sea dog" (a type of seal) penis, which some consider nutritious, for $290. 
A Richmond News reporter ordered a bag of frozen dumplings and met with a man who call himself "David" in a parking lot at Lansdowne Centre on a Wednesday afternoon.
David told the Richmond News that he has been in this "business" for a year and has had hundreds of active customers across Metro Vancouver.  
"But the 'business' is more competitive now because more people are doing this (selling food on Wechat)." 
He said that with "special connections" to some local factories, he can get food sold outside of the supermarket for competitive prices, "for example, the dumplings I'm selling are usually only for restaurants."
Some sellers provide food that's claimed to be "freshly imported directly from abroad" in social media groups they started.
The frozen dumplings are packed in a plastic bag with no name tags, ingredients, expiry date, factory name, or a receipt. 
"I can guarantee the quality. If anything goes wrong, call me," he said.
When asked about business permits and tax, David said "I don't make much money, just helping out."
Along with grocery and seafood shopping, "private kitchens" are also popular on Wechat. This works by people cooking food at home and then selling their fare on social media. Desserts, fried dishes, soups, hot pot and seafood are often delivered to homes.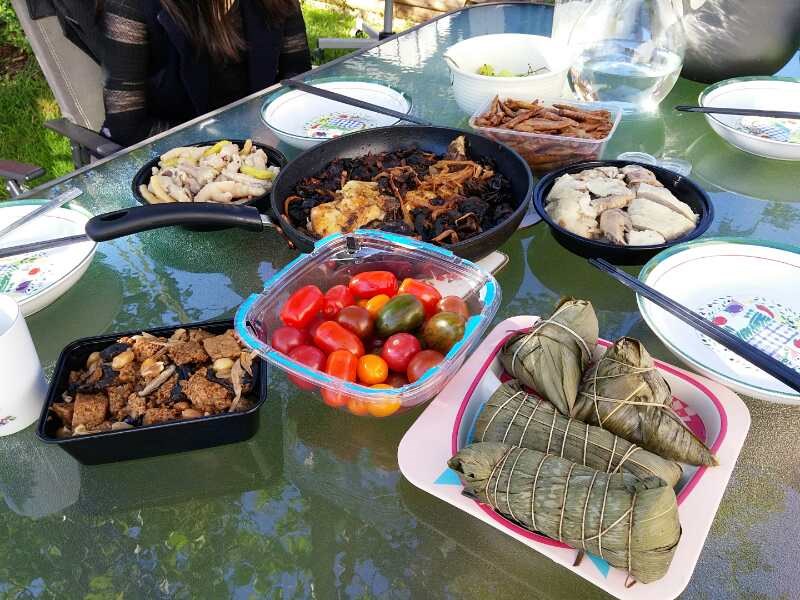 A Richmond resident, who refused to reveal his name, told the Richmond News that he had run a " private kitchen" specializing in desserts from 2015 to earlier this year. At first he had opened a restaurant but this was closed after five months and so he turned it into a "private kitchen."
His home recipe made his "business" one of the most popular private dessert "kitchens" in Richmond. Customers had to order it in advance, according to the chef. He told our reporter that he used to have about 1,600 active customers and sold 15 to 20 homemade desserts per day.
"Compared to a restaurant, 'private kitchens' are more flexible for the operators, the cost is lower, and it is quicker to get started," he said.
Many operators like the fact that they can pause their business for a few months to go abroad. The desert "kitchen" chef put his business on hold after he started full-time work. 
Some private kitchen operators were formerly professional restaurant chefs. Yiren Wang is a friend of a chef who started a "private kitchen" in January, with many customers from Richmond. 
Wang said her friend was a professional chef and used to work in a restaurant. "He likes the freedom coming from no regulations and complicated inspection procedures, and he makes much more money now than in the restaurant, especially without paying the tax."
"I think the biggest advantage of 'private kitchens' is that they can tailor to your needs. You can find lunch boxes to bring to work, sports meal that fits your sport diet, or a big meal for a family dinner," said Han Bao, who ordered sports meals from a "private kitchen" in the past.
Unregulated food services have alarmed authorities because they put consumers at risk.
"Anyone requires a business licence if they are operating in Richmond, in terms of offering delivery or using a Richmond location for manufacturing, distribution or office space," said city spokesperson Ted Townsend in an email to Richmond News. 
Vancouver Coastal Health said they are aware of the black food market in Richmond, and that the biggest challenge is food safety.
"If you purchase food from an individual rather than a business, you have no idea where they get their food from, how the food is handled and processed, where the food is stored, and what's happening in their kitchen," said Anna D'Angelo, senior media relations officer at Vancouver Coastal Health.
However, despite the food safety risks, food share businesses are nearly impossible to track down and inspect, which creates a grey area for them. 
Vancouver Coastal Health said that they will investigate malpractice after receiving complaints, but "no one is responsible for inspecting unlicensed business." 
The Food Inspection Agency also said that they are only inspecting conditions of commercial food businesses. 
D'Angelo said that two to three complaints have been filed about "private kitchens", and notices were sent by Vancouver Coastal Health. Townsend said no related complaints have been received by the City.
D'Angelo advises the public to "always purchase food from a public business – businesses are licensed by municipalities to operate and are required to follow bylaws and regulations, including food safety regulations. There are systems in place to trace back food products if there are any problems or concerns."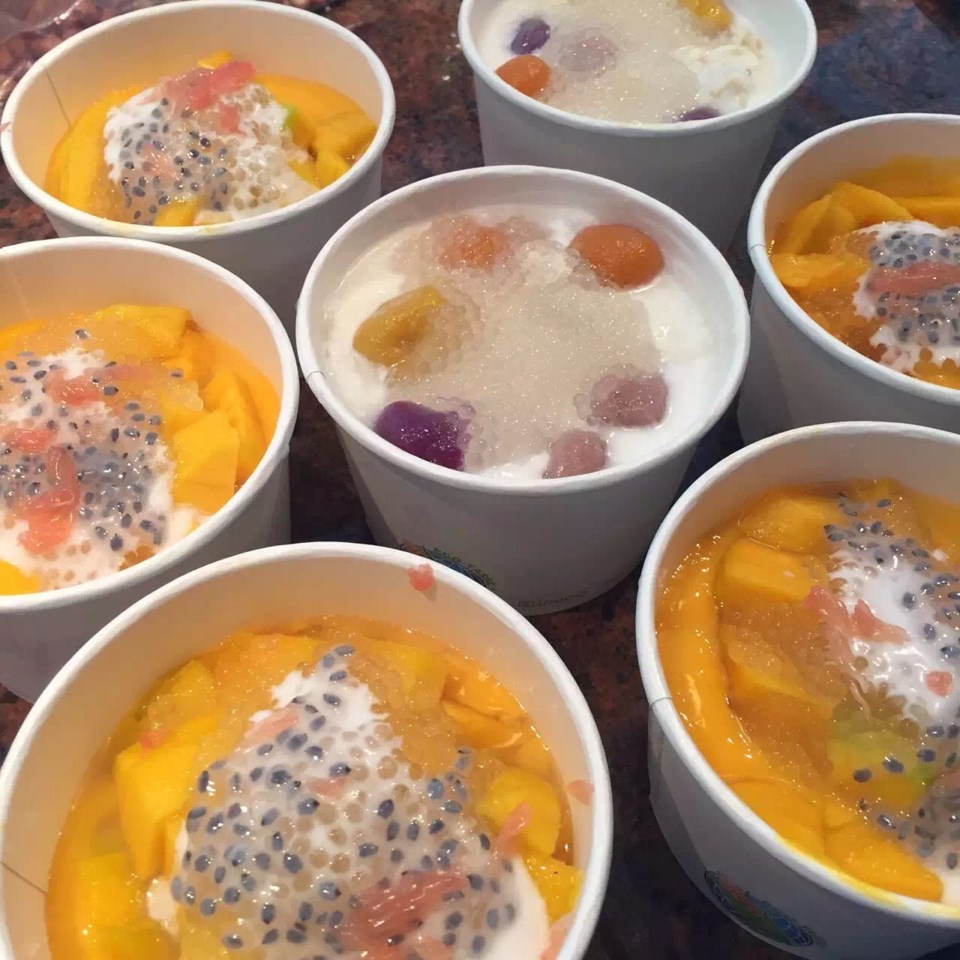 Wang, however, said that the food sharing services are "self-regulated". "Because it's not made public, word of mouth is everything the business is based on, so you have to provide food with good quality."
But the desert "private kitchen" chef who spoke to the News admitted that there are operators whose food safety situation is concerning. He also noted that for inexperienced chefs, operating a food business, "does come with challenges like food storage, freshness maintenance, transportation time, etc."
Due to the lack of officials' intervening, for now food share business will stay underground, with all the risks taken by sellers and consumers.
Some consumers still believe it is a relatively safe area if decisions are made carefully. Both Yue and Bao said they will continue using the food services because of the convenience.
But they have come up with "strategies" to reduce the risk. Yue said she is always cautious of what she buys and who she buys from. "I'm less likely to buy fresh meat and more likely to buy dessert and fruit, because I think the health risk is lower. And I prefer to buy food from married women than young students because I think the former is more experienced in cooking." 
Bao also chooses services that are recommended by her friends "so they are already tested out".
Fed up with working underground, the desert "home kitchen" chef said that if licenses for "private kitchens" were available, he would consider applying. But it's unlikely to happen. Operators would first need to get a business permit from the City, and then install a second kitchen at home and meet all the criteria of Vancouver Coastal Health, receiving an inspection every year.
"There are many limiting elements while considering issuing work permits for home-run restaurants, like the traffic it may create for the neighbourhood, the noise level, etc," said Townsend.   
Digital food sharing services therefore, look set to remain in the shadows of Richmond for the foreseeable future.