It's a "Boxing week extravaganza," with prices you may never see again, says urban planner Andy Yan, referring to his map of Richmond with 2016 property values.
Come early January, BC Assessment will have sent out all of its 2017 property value assessments for Richmond, and every detached home property is expected to crest the $1 million mark.
"Single-family property values are uncoupled from local incomes and continue to increase outside the range of incomes," said Yan, director of Simon Fraser University's City Program.
But adding to the sticker shock of the new assessments for detached homes, are often forgotten rising transportation costs, said Yan, who has assembled an analysis of such costs in relation to home ownership costs, across the Lower Mainland.
Yan notes that, a Richmond household will spend, on average, $446,713 over 25 years on transportation costs, according to data from a study by Metro Vancouver.
"Transportation costs can be an iceberg to the dream of homeownership. It looks small at the beginning, but when you look at it over time, as an ongoing, volatile cost, it has a tremendous effect on affordability," said Yan.
"For those who are car dependent, it can be a huge cost lying beneath a low house price," said Yan.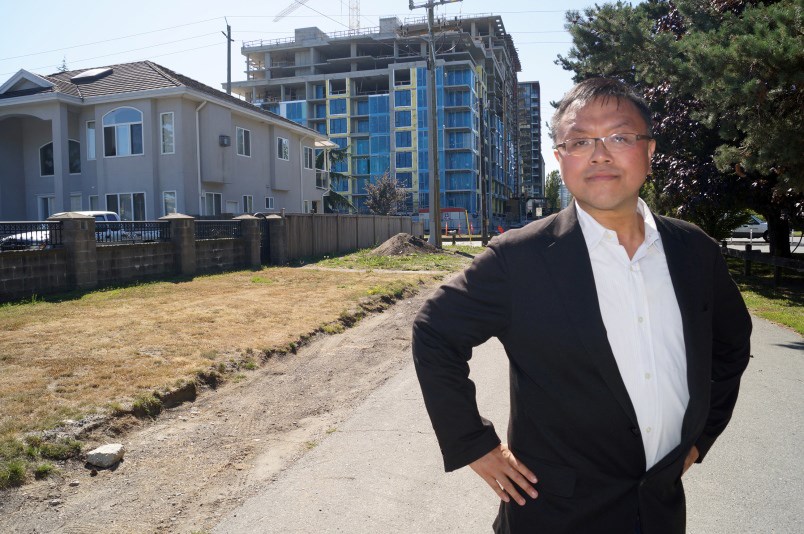 Transportation costs for Richmond residents are notably lower than for those residents in municipalities south of the Fraser River, but more than for those in New Westminster, Burnaby and Vancouver.
But Yan acknowledged most people's immediate attention is on the new 2017 assessments. 
Property assessments for detached homes in Richmond will go up 30-50 per cent, on average, while typical strata properties will rise by 15-30 per cent.
Many owners of detached homes are expected to face a triple hit to their property tax bill this year. In addition to losing some or all of their home owner grant, they will bear a greater burden of taxes, as their homes rise in value more in relation to those of condos and apartments (one tax rate is applied to all properties). Additionally, a 2.95 per cent property tax increase from the City of Richmond will apply to all properties in the city.
The vast majority of condo and townhouse owners will keep their full grant and likely see a lower property tax bill, even factoring in the 2.95 per cent increase.
However, about 15,000 property owners are likely to lose all or some of their $570 home owner grant, which is applied to homes valued at under $1.2 million (the grant declines gradually for homes valued up to $1.31 million).
According to Landcor, there are 7,373 detached houses and 246 townhouses or condos in Richmond that were valued at between $1 million and $1.2 million, in 2016. With a 40 per cent increase in their assessed value, these detached homes will no longer qualify for any grant. The strata properties will at least see diminished grants with a 22.5 per cent increase in assessed value.
Meanwhile, there are 4,820 detached homes and 234 townhouses or condos that were valued at between $900,000 and $1 million, in 2016.
Additionally, there are 3,220 detached homes and 642 townhouses or condos that were valued at between $800,000 and $900,000, in 2016.
Yan compiled a map of Richmond showing the changes in property values for detached homes, between 2014 and 2016. In that period, detached homes assessed at more than $1 million went from 31 to 61 per cent across the city.
Residents in neighbourhoods such as Shellmont, north Steveston, East Cambie, Burkeville and Hamilton had the lowest values.
The Ministry of Housing has not indicated whether or not the grant threshold will increase.