Volunteers and police are focusing their search for an elderly Mandarin-speaking woman, who has been missing for the past week, in the Granville Avenue and Minoru Boulevard area.
Feng Qin Zhou is a 75-year-old Asian woman who police say may be confused or disorientated.
Drones were used in the search over challenging terrain this week. Furthermore, the Lower Mainland Tactical Troop joined the RCMP in the search, helping to scour both urban and rural areas in Richmond.
On Monday and Tuesday, the search was focused on south Richmond, while Wednesday's effort is closer to city centre.
Richmond residents have also sent in multiple tips and reported sightings of Zhou.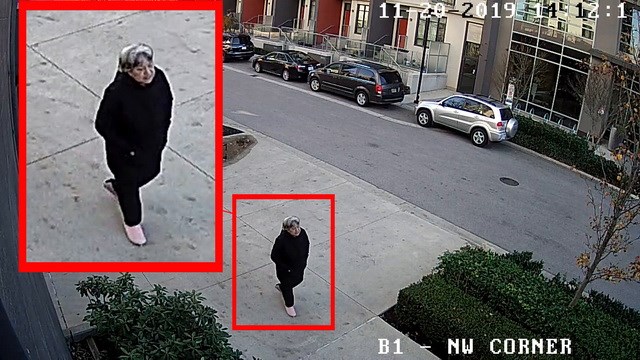 This weekend, Caryn Zhang organized a volunteer group over Chinese social media platform WeChat to find Zhou, which nearly 200 people joined.
Earlier this week, the group recorded a voice message from Zhou's daughter and played it in the streets as they searched for the missing woman, who only speaks Mandarin. 
"We are touched that the community has been very active in assisting us and has even organized searches of their own," said Cpl. Dennis Hwang of the Richmond RCMP.
"Many sets of eyes are definitely beneficial to covering vast areas. We would ask the public to be on the lookout for Feng Qin Zhou not only in areas in and around Richmond, but also in other areas outside of Richmond."
Zhou is five feet, two inches tall, has white hair and brown eyes. She was wearing a pink, long-sleeved shirt, long black hooded coat, black pants and pink shoes.
She was last seen in the 7000 block of Firbridge Way, near City Centre Community Centre, around 1 p.m. on Wednesday, Nov. 20.
Anyone who locates Zhou, or has any information about her, should contact their local police.