The family of a former Richmond worker, who has been detained in China on fraud charges since 2017, is seeking humanitarian assistance from the Canadian government.
Zixin Li, a former employee of Richmond's Hong Guo Law Firm, was accused by lawyer and former mayoral candidate Hong Guo of stealing $7.5 million from the company's trust funds, along with another employee, Qian Pan, between February and April in 2016. The allegation is unproven. 
Guo later stated that she forwarded "sufficient evidence" to Chinese authorities to secure charges against the pair, who she said were both later arrested in China.
Li's family, who asked to remain anonymous, confirmed Li was detained in China in August 2017 over allegations of fraud and since then has been held in custody at Zhuhai First Detention Centre.
However, Li's family said Li is a Canadian citizen and is asking the Canadian government for humanitarian assistance.
A copy of Li's Canadian passport provided by his family, shows that Li was issued the passport by the Canadian government in September 2016 – five months after he allegedly fled to China.
"Li is refused the recognition of his Canadian citizenship by the Chinese authorities. (We are) very concerned with his unfair and inhumane treatment in the Chinese jail," wrote Li's family member in an email to the Canadian government's Emergency Watch and Response Centre (EWRC), who forwarded the email to the Consulate General of Canada in Guangzhou, China.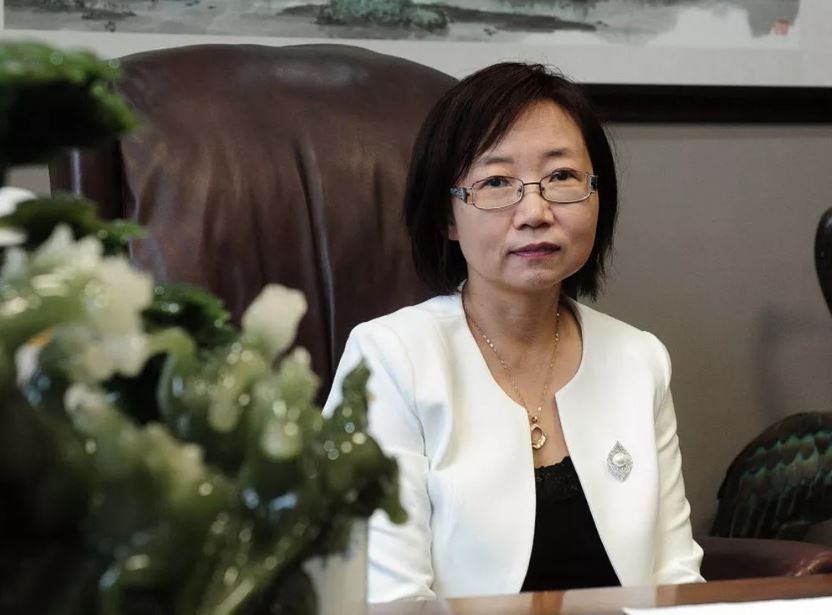 However, the consulate replied saying that when a Canadian travels with a non-Canadian travel document in China, "the Chinese government may not recognize his Canadian citizenship. This severely limits our ability to provide consular assistance to this Canadian citizen."
EWRC also told Li's family in an email that, "China does not recognize dual citizenship, and in cases where someone is identified as a Chinese citizen, little can be done by way of consular assistance as (Chinese) authorities will not accept proofs of other citizenships."
Li's family, however, said Li's Chinese nationality was automatically lost when he became a citizen of another country, according to the Nationality Law of China.
"Accordingly, Zixin Li is no longer a Chinese citizen but a Canadian. We have no choice but to hold the Canadian government accountable to intervene and to provide us some humanitarian assistance," wrote a family member to EWRC.
Wei Cui, a law professor and director of the Centre for Asian Legal Studies at UBC, told the Richmond News that Li's current status is "in a grey area.
"The Chinese government has the right of arresting a Chinese citizen accused of committing a crime abroad against a foreign citizen," said Cui.
"Whether Li is a Chinese or Canadian citizen, to my knowledge, Chinese law is notoriously unclear at this point."
Cui said the Chinese government will treat someone as a Chinese citizen if they enter China holding a Chinese passport.
"His family said Li automatically lost his Chinese citizenship after getting his Canadian passport. But in that case, Li doesn't have the right to stay in China," said Cui.
If Li doesn't have permission to stay in China as a Canadian citizen, and entered China using a Chinese passport, "the Chinese government has a pretty (solid) argument to treat him as a Chinese," he added.
Cui said there are cases where a Chinese citizen automatically loses their Chinese citizenship if they receive a foreign passport, but "that change in citizenship usually happens when the person is already residing abroad, which does not seem to be the case here."
However, Jimmy Yan, the project and information officer at Access Pro Bono, who is also a public legal educator for the Chinese community, said although Li's citizenship may be interpreted differently in another country, his Canadian citizenship is verifiable.
"If Li's passport is proven authentic, Li's family actually made the right move by 'requesting access to Canadian consular officials, who aim to assist all Canadian passport holders' (Arrest and Detention, Government of Canada website)," said Yan.
"I'm heartened to see that the Government of Canada (responded) to the emergency assistance request made by Li's family."