University of B.C. law professor Erez Aloni says the "only thing sure" about the City of Richmond's newly-stamped short-term rental bylaw is that "they are very unclear."
Aloni recently published a statement on UBC.ca outlining some of the pros and cons of regulations surrounding the accommodation sharing economy. 
Regarding parts of Richmond's bylaw, he noted that "the proposal is confusing. There is a lack of clarity," he said.
For one, Richmond claims one must "reside" in the home, be it a condo or house, to offer a short-term rental. 
Here, it's unclear if one may take an extended vacation and rent the home while absent or if one must physically be in the home.
Aloni considers it reasonable to allow people to rent their homes on an infrequent basis, especially while absent for a short period. 
"It's a good thing when they maximize their excess capacity," said Aloni, explaining that some of the nuisances a short-term rental can bring (noise, a disturbed neighbourhood vibe, parking problems) can be balanced against some of the pros they bring, such as allowing a tourist to see the city in a different way and providing extra money to a homeowner.  
But when a bedroom is rented out 365 days a year, this ventures into commercial activity and regulations should be firm and clear.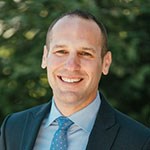 "As soon as it becomes daily and you have new faces in the hallway every day, that becomes something that is a nuisance that has negative externalities," he said. Other jurisdictions in North America are attempting to cap the number of days a home can be used as a short-term rental.
There are no such attempts in Richmond, noted Aloni.
"Beyond that, I also find enforcement lacking," in Richmond, he said. 
For instance, Richmond is not requiring online hosting platforms (such as Airbnb, the biggest of them all) to post a licence number for each rental unit (doing so could prevent duplicate postings, among other loopholes).
"I don't see how they will enforce it without registration," he said.
"Vancouver is going through a process where they have to register. You have to cooperate with Airbnb." 
As it stands, Richmond is licensing houses to act as bed and breakfasts but with a 500-metre buffer between each unit, thus limiting their numbers. 
Beyond that, an owner of a house, townhouse or condo may rent to up to two people, on a short-term basis, under the "boarding and lodging" rules that were established decades ago to accommodate the likes of billets. 
Aloni said Richmond's requirement that a short-term rental be a principal residence is important.
"I think it's reasonable because it provides some supervision of the regular resident over the renters," said Aloni.
"One of the fears is if someone doesn't live there, strangers will constantly arrive, be loud, use shared neighbourhood resources in an unfair way (parking).
"I don't think you can have serious efficient regulation without" posting registration numbers online.
For its part, the city claims to be looking at this option but has not decided one way or another.
Aloni also said the municipality will need to work with other levels of government to implement tax policies. 
To date, they are non-existent.
"I shouldn't be able to rent for the whole year and not pay hotel tax, all the while not helping the housing shortage," he said.