Breaking: Huawei CFO Wanzhou Meng has been released on bail. Read more here.
A group of Richmond residents, including lawyer and former mayoral candidate Hong Guo, have voiced their support for Huawei CFO Wanzhou Meng, and are asking for the Canadian government to "release her immediately."
Meng, CFO of Chinese tech giant Huawei and daughter of the founder, Zhengfei Ren, was arrested at YVR airport on Dec. 1. Meng faces fraud accusations linked to Iran sanctions and is being sought for extradition by the United States.
A press conference called "Demanding fairness protecting human rights" was held last Saturday in Richmond by a Richmond-based group called the Chinese Women and Children's Association of Canada, which was launched in 2015.
President Dongmei Han, who is also the founder of Huamulan Developments Inc., said at the conference that the arrest "violates a citizen's rights" becasue "Meng is a Chinese citizen under Chinese jurisdiction, and U.S. law should not override the laws of other countries."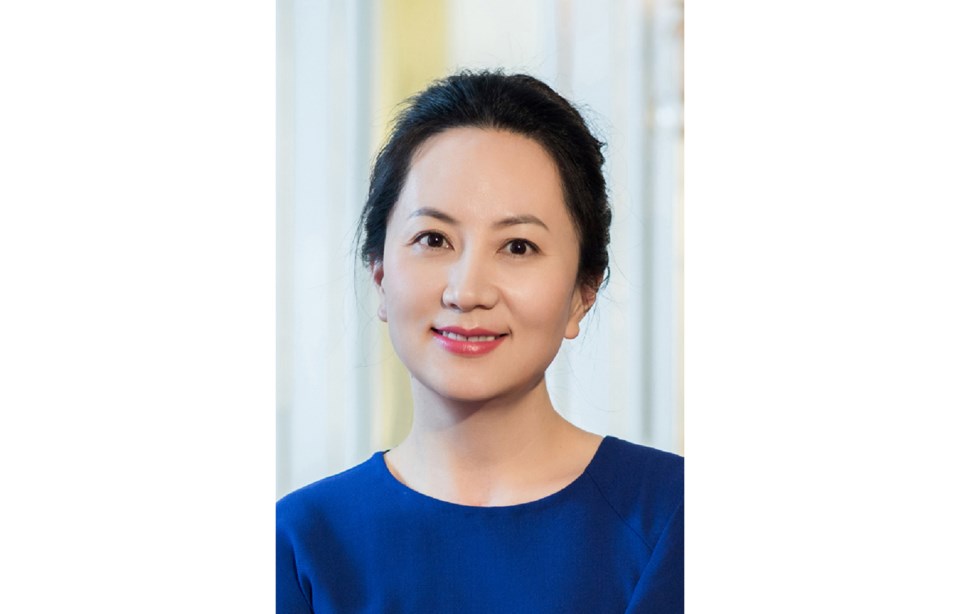 Han called the arrest "too dirty" and "inhumane" during an interview with the Richmond News on Monday.
"It's so obvious that the U.S. arrested Meng because it wants to attack Huawei. But whether Huawei breaks the Iran sanctions or not is the company's decision, not Meng's.
"Why didn't they arrest the owner of the company or punish the company, but the founder's daughter and an employee? It doesn't seem logical to me."
Han said it is wrong to let a "vulnerable woman suffer the consequences of conflicts between countries.
"Canada should stay out of it and release Meng now. We don't get any benefit from it. It is not worth it affecting the Canadian economy and the relationship with another country because of one person," said Han.
Guo, the association's legal adviser, said at the press conference that people are worried about the relationship between Canada and China and their peoples.
"The Chinese people would like to keep a good relationship and expand business with Canada, but this matter will damage that," said Guo.
When contacted by the News on Monday, Guo said she has no further comment on "what is clearly a most controversial and unfortunate situation for Canada, China and the world."
Han said the organization is not associated with the Chinese government and it "aims to protect the rights of all women and children."
Meng appeared at hearings last Friday and Monday at B.C.'s Supreme Court to determine whether she should be granted bail. The hearing continues on Tuesday.