Politically-connected fraudster Paul Oei has been permanently banned from trading in or purchasing any securities or exchange contracts by the B.C. Securities Commission.
Oei was found to have bilked investors of millions of dollars.
Last week, the commission's ruling panel announced permanent market prohibitions for Oei, including being ordered to resign any position he holds as a director or officer of an issuer or registrant.
"He is permanently prohibited from trading in or purchasing any securities or exchange contracts; relying on any of the exemptions set out in the Act, the regulations or a decision; becoming or acting as a director or officer of any issuer or registrant; acting in a management or consultative capacity in connection with activities in the securities market; and engaging in investor relations activities," noted the panel.
Oei controlled three companies (one of which he bankrupted), noted the panel, which "made various findings of fraud."
Canadian Manu Immigration and Financial Services Inc., 0863220 B.C. Ltd. and 0905701 B.C. Ltd. were used to defraud his mostly Chinese investors by diverting funds intended for a start-up recycling facilities - Cascade Renewable Carbon Corp. and Cascade Renewable Organic Fertilizer Corp. (collectively referred to as Cascade)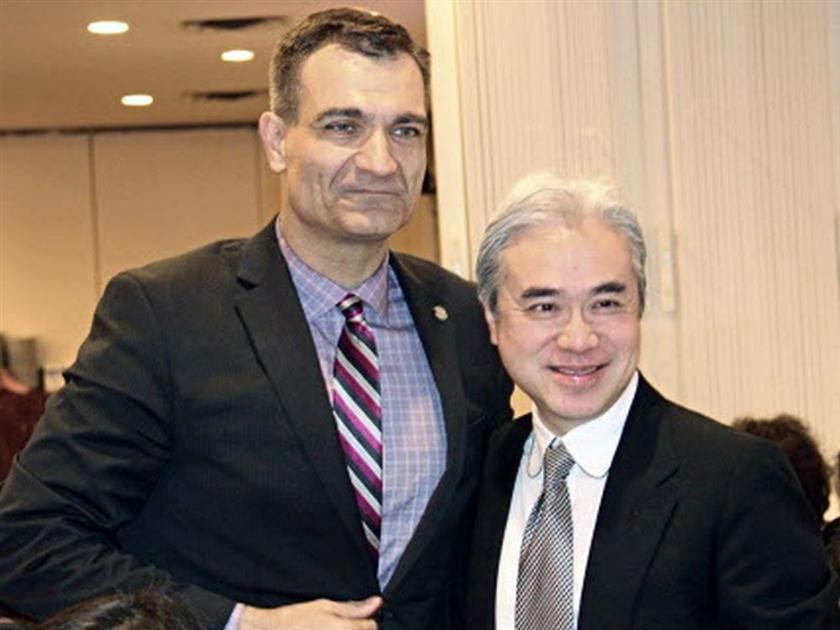 Oei was not registered under the Securities Act during his scheme.
The investment money, totalling just over $5 million, flowed through trust accounts of Steveston-Richmond East MP Joe Peschisolido's immigration law firm, which is now being sued by some of the prospective investor-class immigrants in various civil suits before the Supreme Court of B.C.
The panel, according to a BCSC statement, ordered that Oei and Canadian Manu pay administrative penalties of $4.5 and $1 million, respectively, and to disgorge approximately $3.1 million (the amount of the fraud less the amounts the panel found that the respondents have returned to the investors). In addition to these fines, Canadian Manu, 0863220 B.C. Ltd. and 0905701 B.C. Ltd. are also permanently prohibited from becoming or acting as a registrant or promoter.
According to Elections BC, Loretta Lai, Oei's wife, donated $1,250 to the 2014 campaign for Mayor Malcolm Brodie, who happens to be chair of Metro Vancouver's Zero Waste Committee and a strong supporter of organic recycling.
Oei was also one of the biggest financial supporters of Richmond First councillors Bill McNulty, Linda McPhail and Derek Dang, having donated $3,000 to their 2014 campaign.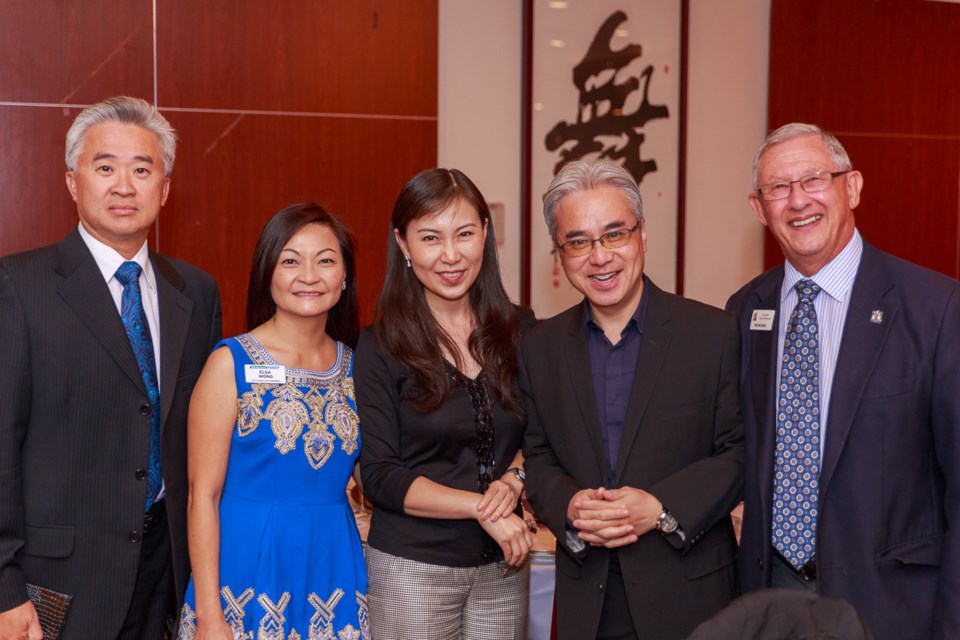 McNulty told the Richmond News his political group has since donated the money to the Richmond Food Bank.
Elections BC also notes Oei contributed close to $55,000 to the BC Liberals since 2011.
BCSC enforcement director Doug Muir previously told the Richmond News that once sanctions are handed down, they are registered with B.C. Supreme Court.
Notably, the BCSC does not process criminal charges, however it has a criminal investigations team, which refers cases to the Crown prosecutor.
Oei's case was only concluded administratively by the BCSC, not criminally, which requires a higher standard of proof.