Imagine, for a second, you'd just shelled out $200,000 for a very rare sports car that was made famous by the James Bond movies.
Then, fast forward the dream scenario and picture a nightmare where you crash the car — a very lightly-used, Aston Martin DB9 in Skyfall silver — have only basic insurance and are facing a $132,000 repair bill.
That is, however, exactly the situation a Richmond resident, Jessica Liu, finds herself in, having driven the stunning limited edition — only 100 were made — for only a few kilometres before she inexplicably veered off the road and hit a large stone near Blundell and Garden City roads in December 2015.
It has been more than a year since Liu — who regularly travels to and from China on business — has driven the car and seven months since she has even seen it.
Since then, Liu's 007 replica has been languishing in the luxury bodyshop of Burrard Autostrasse (BA) in Vancouver.  
For almost a year, Liu, who lives near Blundell and No. 2 roads, has been at odds with the autoshop over their bill to bring her Aston Martin back to roadworthy condition.
To put things into perspective, a pot of the car's silver paint, which is named after Bond movie Skyfall, chimes in at $900 and a single headlight registers at $7,000.
Neither of those items, however, form the crux of Liu's contention, with her focus trained on the cost of a pair of brake rotors ($30,000, plus labour) and a completely new subframe ($25,000, plus labour).
"I'm not going to pay a cent; I don't even want the car back anymore; I want a refund (from the dealer)," Liu, who is in her 30s, told the Richmond News via email from China.
"I don't think it's safe to drive. I just drove it for two weeks; I don't trust the car, I don't trust the dealer and I don't trust the autoshop's invoices."
Liu, who told BA to stop working on her car last fall, questioned the need to buy a pair of rotors (brakes) when only one of them is chipped and claims she can get the subframe for $10,000 less somewhere else.
To compound her misery, Liu is being dinged $200 a day by BA for storage of the Aston Martin. On Monday, that fee was $18,000.
"I shouldn't be paying storage fees for a car that isn't finished," she added.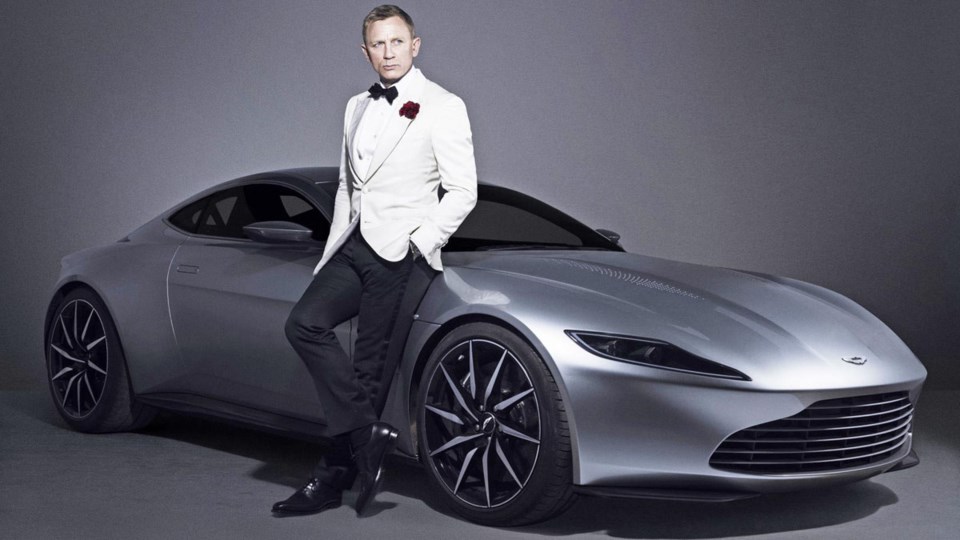 Liu bought the car, which can cost $300,000 brand new, for a "bargain" $200,000 in June 2015 from Vancouver-based, luxury car dealer MCL.
After the accident a few months later, she called the dealership and was directed to BA, where the car was towed to.
An initial repair estimate a few days later rang in at around $24,000, before rising, under closer inspection to nearer $100,000 in January of last year.
Not happy with the estimate, Liu took the car to a Richmond repair shop, where she obtained a much cheaper quote for the subframe. However, she discovered the subframe can only be bought by an Aston Martin-approved technician and the only approved facility in B.C. is BA. In July 2016, she felt she had no choice but to take her car back into BA, where it has been since.
Unhappy with the subsequent bill, she sought legal advice in October and lawyers for each party have been duking it out ever since.
Explaining parts of the $132,000 bill, Frank Van Pykstra, co-owner of BA, said the brakes are ceramic and, therefore, "they can't be machined" like regular brakes.
"This is a car that can go 250 kilometres per hour; we can't take any chances, it has to be 100 per cent," said Van Pykstra.
As for needing a pair of rotors and not just one, Van Pykstra said, "When you're braking in this car, in any car really, the brakes need to be balanced. You can't replace just one."
The subframe, he said, is a "restricted part," meaning only authorized shops can buy it. "I'm not sure how (Liu) could get the subframe for that price; it would have to be from a damaged car or something or from someone using the kind of certification that only a very few people have."
As for the storage fees, Van Pykstra said he'll waive them if the matter resolves soon.
"We've done everything we can for this customer," he added.
"We've made her an offer, which is valid until this Friday; we will take $5,000 off her bill and waive the storage fees."
ICBC, which is hiking basic insurance rates next year by 4.9 per cent, announced last November that, beginning this year, it will stop insuring luxury cars worth more than $150,000.
There are about 3,000 cars worth more than $150,000 insured in B.C. this year, a 30 per cent increase from three years ago. Many of them can be seen being driven around in Richmond.