Steveston-Richmond East candidate Kenny Chiu has defended his presence on stage at an anti-SOGI meeting last year.
Pictures surfaced this week of Conservative Party hopeful Chiu front and centre at the Richmond meeting in June 2018, along with anti-SOGI campaigner Laura Lynn Thompson.
Thompson, who is running in the federal election for the People's Party of Canada (PPC) in Alberta, was at the forefront of many of last year's rallies against school districts implementing the controversial Sexual Orientation and Gender Identity (SOGI) policy.
However, Chiu told the Richmond News that he was merely invited to the event, organized by a local neighbourhood association, to speak about his experience as a former school trustee.
And he claimed he didn't at any point at the meeting, offer his opinion, for or against, the SOGI policy itself and had never met Thompson before that day.
"I was invited to share my experiences as a former school trustee and how the (school) board would implement policies, such as SOGI," said Chiu.
"I didn't mention to anyone about (whether or not I supported SOGI)."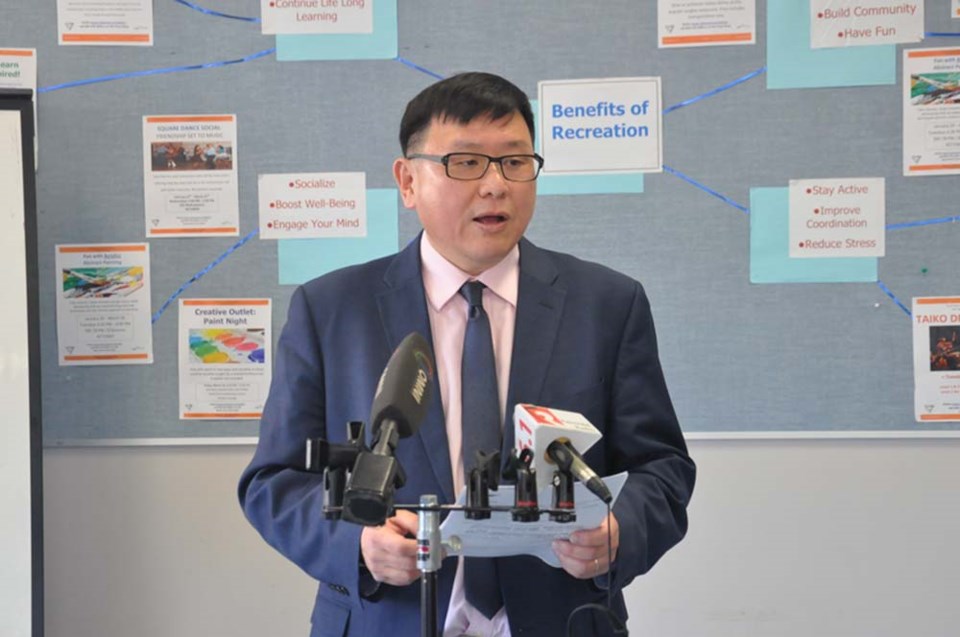 Asked about his feelings, generally, on the SOGI policy being introduced in Richmond last year, Chiu said he "found it extremely disturbing that (the board members) were not providing sufficient time and opportunities for parents and residents to give their opinion.
"There were numerous parents lining up to speak for and against the implementation (of SOGI)."
He claimed that the school board was not open in the manner it conducted the implementation of SOGI.
"It wasn't done right, he added. "It will split the community and could hurt the students it's meant to protect."
Chiu later claimed that it is the "lack of consultation" that might hurt the students, as "not everyone's opinion has been considered."
"Richmond is a very multi-cultural society; there are people from all corners of the world, bringing with them many cultures," he said.
"It's a minefield. We need a 'made in Richmond, for Richmond' (SOGI policy). I still don't understand what the rush was?
Chiu faced similar questions when running in the same riding for the Tories in 2015.
At the time, he was reluctant to clarify his personal views on homosexuality after fellow Conservative candidate Jagdish Grewal was expelled from his party for apparent homophobic comments.
Chiu was listed as a (past) board member for Abbotsford-based Columbia Bible College, which set forth "community standards" in its policies that students must engage in "appropriate sexuality." Inappropriate sexuality, according to the college, includes "pornography, harassment, premarital sex, adultery and homosexual activity."
With files from Graeme Wood