Richmond has joined other municipalities in closing all public playgrounds and school properties to combat the spread of COVID-19.
The city's playgrounds and properties will be closed until further notice.
"Public playgrounds on City of Richmond and RichmondSD38 properties are closed until further notice. This measure is necessary to respond to public health authority recommendation of practicing social distancing," said the city Friday in a post on Twitter.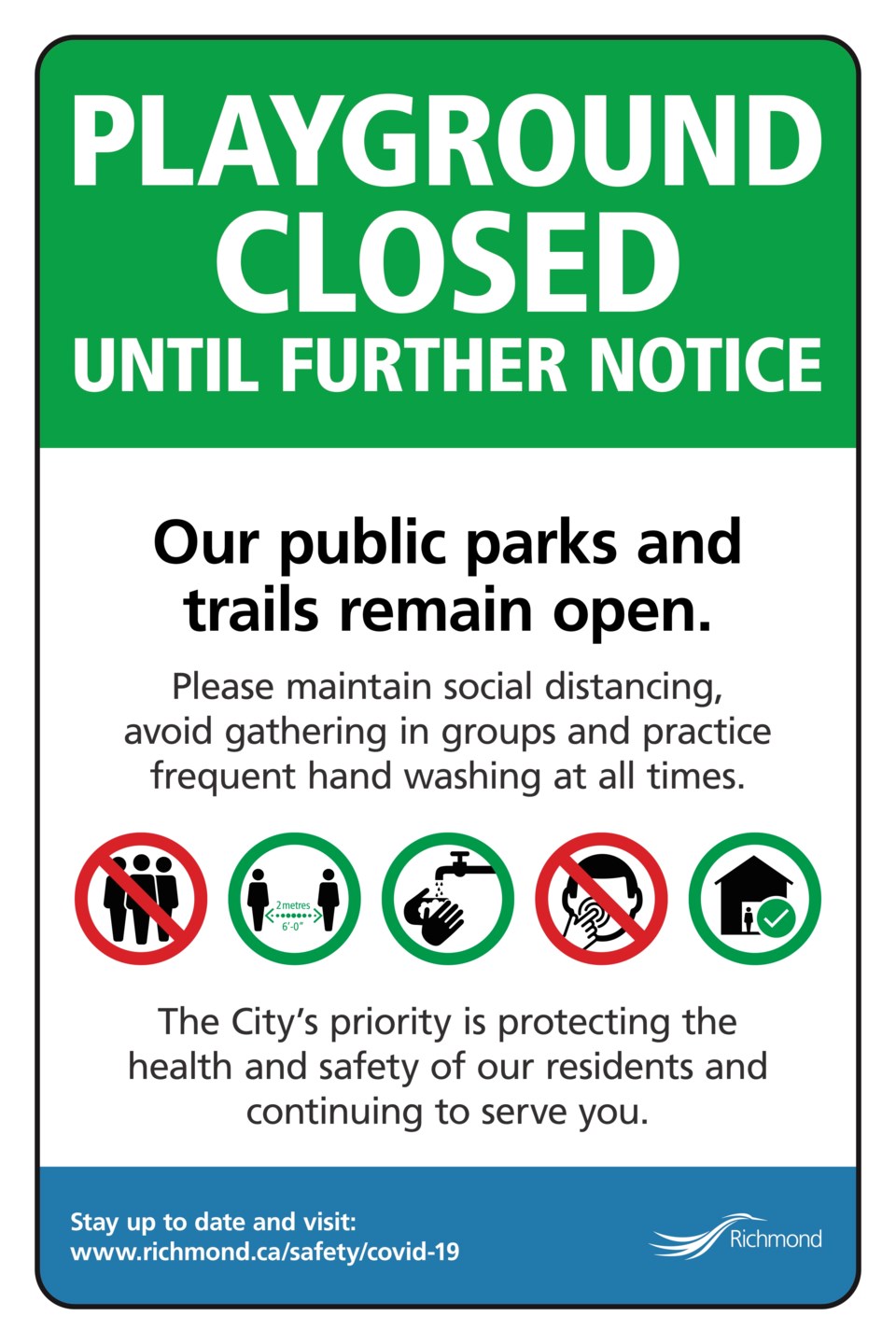 The decision followed Thursday's meeting where Richmond city council declared a state of emergency and Mayor Malcolm Brodie authorized a 30-day shut down for city hall as of March 23.
All community facilities and programs, including spring break camps and childcare programs, are to be closed as of Monday.
Meanwhile, parks and trails will still be open.
With files from Maria Rantanen
For the latest news on Covid-19, click here.