Richmond's animal shelter is asking for donations to help continue a dog's fight for survival after it was badly burned in a trailer fire.
The Richmond Animal Protection Society (RAPS) has been looking after pit-bull terrier Isabelle, who suffered second degree burns to her paws, belly, chest and face during the blaze at her owner's trailer in the 17,000 block of River Road — near No. 8 Road — just before midnight on Tuesday, Dec. 20.
The trailer was burned to the ground and while the owner and her other pit-bull escaped relatively unharmed, Isabelle wasn't so lucky.
However, the woman is now in temporary, emergency accommodation and can't afford to pay for the care which is slowly nursing Isabelle back to health.
Thus far, the cost of keeping her alive and continued treatment is sitting between $2,000 and $3,000; but that may rise significantly in the next few days and weeks, depending on how Isabelle responds.
"Worst case scenario; we're looking at up to $10,000," said Eyal Lichtmann, RAPS' CEO.
"The owner refuses to give the dog up; but we've been given permission to manage its healthcare, as the owner is in emergency accommodation. We're paying for the vet bills.
"We think she's going to survive, but she is in massive pain right now."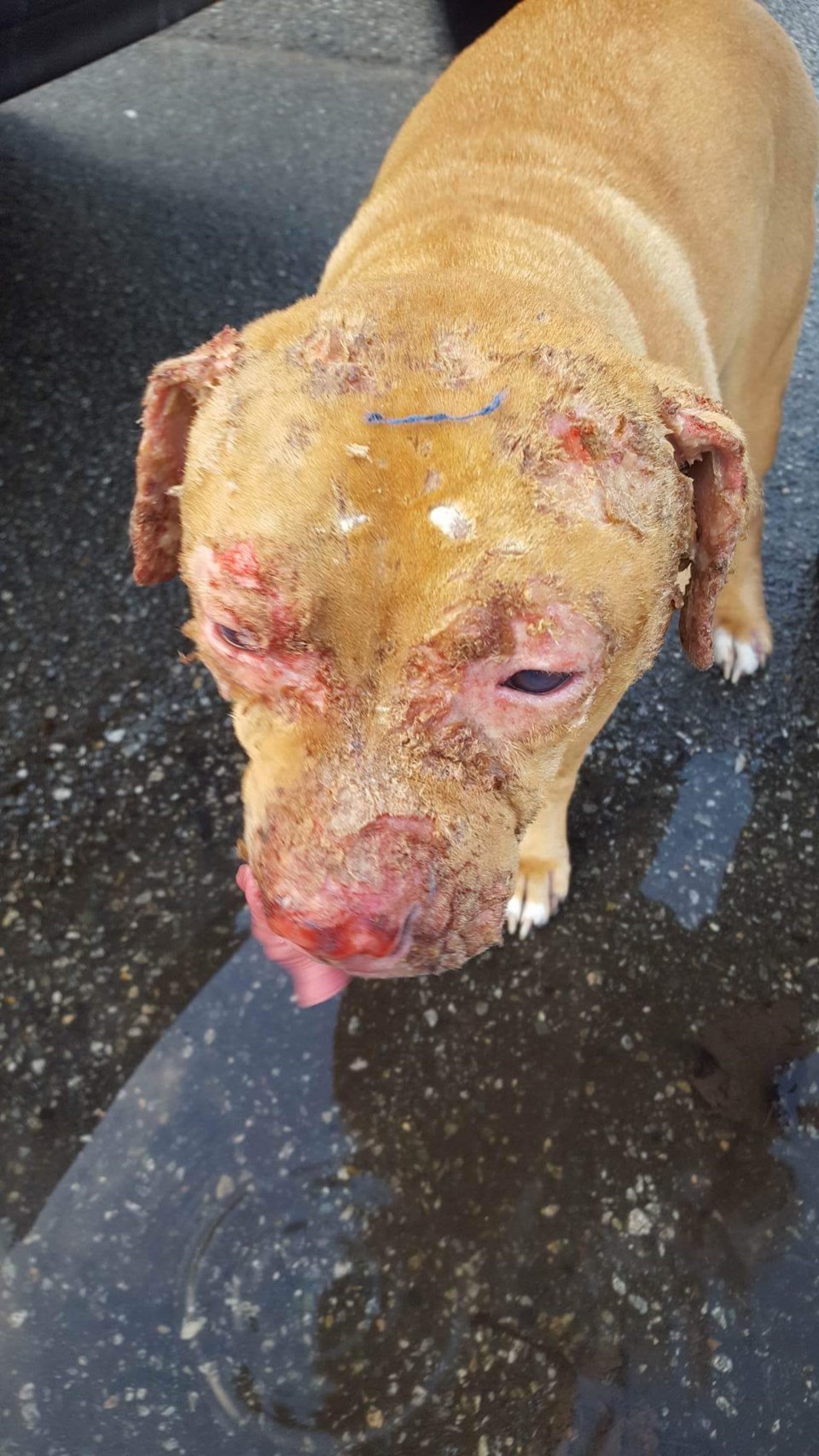 Isabelle, said Lichtmann, is being treated with antibiotics, pain medication and topical ointments. 
"She requires daily constant monitoring and wound care as she fights to heal her scarred body. Time and need is of the essence," he added.
The Richmond News reported last week how firefighters were called to the rural area of the city just before midnight on Dec. 20 after a neighbour spotted some flames coming from the trailer.
Richmond Fire-Rescue said last week that the fire was caused by the "improper installation and usage of a wood stove."
If you can help RAPS and Isabelle, go online to CanadaHelps.org/en/Charities/Richmond-Animal-Protection-Society/Isabelle or RapsBC.Com. Alternatively, you can call RAPS on 604-275-2036 or email info@rapsbc.com.