The Richmond Animal Protection Society (RAPS) announced Tuesday (April 25) a significant shift in the organization's direction that has the potential to get a lot of tails wagging in delight.
According to RAPS' CEO and executive director, Eyal Lichtmann, the organization is on its way to a self-sufficient and hopefully financially independent future with plans to open its own veterinary hospital that will not only look after animals under RAPS' care, but provide a service for paying customers.
"This is huge," Lichtmann said when the News visited the No. 5 Road shelter this week. "We have re-strategized the entire operation over the last year."
Part of what he, and others in the organization, have come up with was a way to significantly cut medical costs that were weighing RAPS down, while encouraging increased community and corporate involvement that has charted the way ahead for a new medical facility for pets and their owners from around the region.
Those plans have also prompted a new name – Regional Animal Protection Society – to better reflect RAPS' scope of assistance. The name is subject to approval by the organization's board of directors in the coming weeks.
"We will always be Richmond," Lichtmann said. "We are Richmond. Our home is in Richmond. We see ourselves as a Richmond legacy because we started out as Richmond's homeless cats and transformed into the Richmond Animal Protection Society."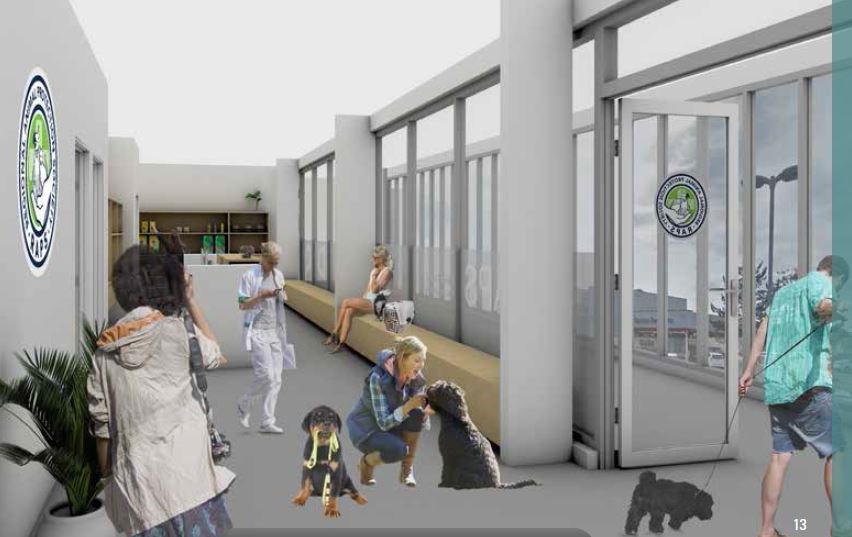 The new animal hospital will also be located locally at a previously vacant, 7,000-square-foot, second floor space at the Richmond Auto Mall. Plans are to renovate the site and have it operational, and generating revenue, by the end of this year.
Lichtmann, who joined RAPS just over a year ago, said the organization was spending about $250,000 annually on medical care. While that was provided by local vets at a discount, it still represented a hefty cost – one Lichtmann wanted to pare down.
"It was too much," he said, adding that now, the bill has been cut in half by encouraging the vets to become board members, donate their services and allow RAPS to purchase medications through them at cost, rather than retail prices.
"And we want to reduce that remaining medical cost to zero," Lichtmann said.
While that sounds like a tall order, Lichtmann said the model to help achieve it was already out there.
"I asked, why don't we run a social enterprise, like the SPCA in Vancouver, where they have their own clinic which uses the excess capacity after all their animals are cared for and open it to the public," he said.
"They make quite a bit of money as an animal hospital. So, why shouldn't we do the same – take the resources that were being spent before and open up our own clinic, hire our own vets, and whatever extra we have, offer it to the paying public. And when they come, they know that the money they spend will go directly back to the animals at RAPS for their care and the opening up of sanctuaries."
The sanctuaries portion of RAPS' revamp is a unique aspect that speaks directly to the organization's no-kill policy, Lichtmann said.
To be a true, no-kill agency takes plenty of effort to handle the number of animals the shelter receives annually, Lichtmann said. And that means an effective pet adoption program and foster homes – RAPS has about 120 volunteer homes locally  where animals can be better socialized and prepared for adoption.
Another "release valve" to funnel animals through and prevent the shelter from being overwhelmed is the creation of sanctuaries.
"We already have Canada's only cat sanctuary that, right now, has 400 to 500 cats from all over the province who have been deemed unadoptable," Lichtmann said. "It's a magical place.
"And we want to expand that model and have the resources to open a dog sanctuary in Richmond."
But RAPS is not stopping there, if the organization manages to establish a haven for dogs, a sanctuary for rabbits would be next.
"Sanctuaries are a very important part of the model," he said.
But key to making all of that a reality is the establishment and success of the animal hospital, which, Lichtmann stressed, is not being funded by any public money and will not be reliant on RAPS retaining the City of Richmond's contract for providing animal welfare services – something RAPS is currently in negotiations for.
"We want to run this as a social enterprise," Lichtmann said. "That's the ability for a charity to run a business that allows it to be financially independent.
"What that means is you're not going to donors and holding fundraisers for operational needs all the time," he added. "But you are going to donors for support to enhance what you're doing."
Lichtmann estimated the auto mall will be the hospital's home for around six years, after which the city's new animal shelter should be built, in service and able house the operation.
Funding for the $2 million needed to renovate the auto mall building, which once housed a Bank of Nova Scotia's financing operation, is being raised through a capital campaign RAPS kicked off this week.
If all goes well, Lichtmann said RAPS' hospital will be able to confidently offer the kind of extended treatment that helped save the life of Isabelle, a pit-bull who suffered severe burns in a trailer fire just before last Christmas.
"I can't tell you how many communications from the public we received to put Isabelle down because the cost was too great to treat her," Lichtmann said, adding that so far it has taken tens of thousands of dollars to get her back to health. "But no-kill is our mandate and just because she got caught in a fire doesn't mean we should euthanize her.
But her solitary case presented a big financial hit to RAPS at the time.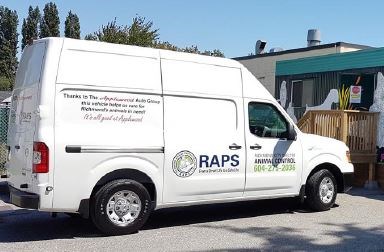 "Were we worried about where we'd get the money to pay the bills?  Absolutely," Lichtmann said. "We ended up doing a campaign in the community that people responded to really well and we were able to cover the costs. But we took on the responsibility before we knew we'd raise the money."
Today, Isabelle is in a new home and is healthy again.
"Hers is an extreme case, but that's our no-kill ethos," Lichtmann said.
It's those types of successes that is helping draw more support for RAPS from the community, including the corporate world.
"We went through a lot of changes and heartache in the past year. And a lot of people stepped up to the plate in the organization to take on more responsibility. Now, we have the organizational culture that can be the envy or any other organization," Lichtmann said.
"Everyone is working towards how we do things better and more efficiently," he added. "And because of that, our (animal) health rates are up. Our adoptions are up. Staff time away is way down. People love getting up in the morning and coming to work now.
"It's such a great organizational culture. It's taken a year to get there. But it's absolutely wonderful that now you see more successes and more people wanting to get on that bandwagon."
One of them has been Applewood Nissan, which has not only donated the space for the animal hospital, but provided a new van for the shelter's use.
"The Applewood group and its principals of the company are very driven by various charities," said Kevin Kennedy, Applewood Auto Group's general manager of fleet lease and special community projects. "They are very generous and recognize the importance of what RAPS does."
One look during a tour of the RAPS shelter convinced Kennedy to take the matter up with Applewood's brass and there was no hesitation in approving an arrangement to provide assistance.
While there has been some public recognition of the dealership's involvement, through a small amount of business steered their way, Kennedy said the decision to get involved with RAPS was never predicated on that.
"Car dealers, in general, are very generous people," he said. "And Applewood is no exception to that.
"But this is also a good thing for the auto mall, in general. This vet clinic is going to draw thousands and thousands of patients. And in the car business, the adage is that you sell more cars when you put more bums in seats. So that has the potential to be a big part of what the vet clinic brings. And I am certain it will be a going concern for many years."