Richmond's Aboriginal community is set to mark National Aboriginal Day this Saturday at the Gulf of Georgia Cannery.
Pathways Aboriginal Centre is helping organize the event that will feature a traditional opening prayer, three dance presentations, school awards, an open mic session and the showing of a community art project.
Much of the entertainment will come by way of Aboriginal youth, said Jelica Shaw, the centre's program coordinator and art therapist. 
"The dancers vary in age and abilities and many of the youth are very excited to dance at the celebration for National Aboriginal Day," said Shaw.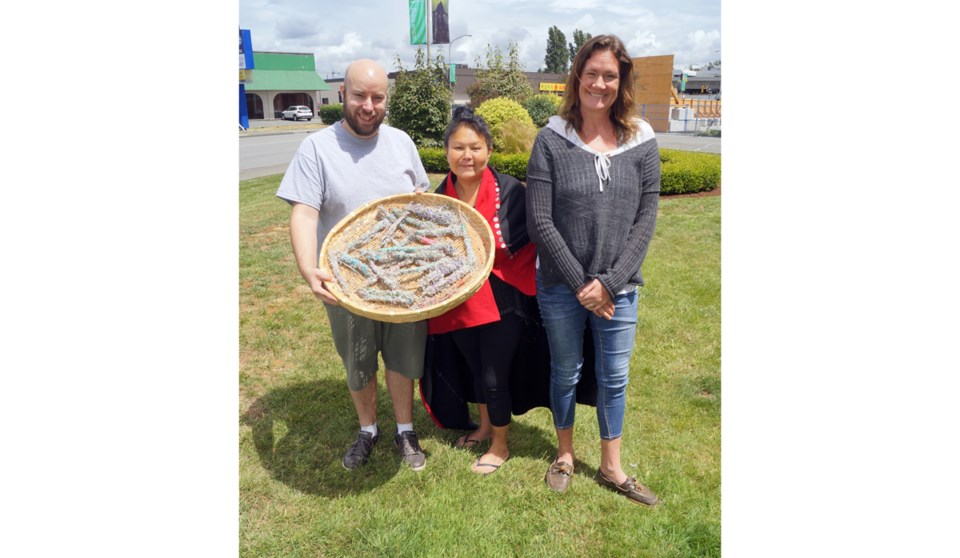 The Pathways Powwow Dance Group will begin the festivities at 1 p.m., just following the prayer.
These dancers have become increasingly popular at events throughout the Lower Mainland but always make a point to headline the special Steveston Village celebration. 
Also headlining the event will be Sister Clan, a unique quintet of sisters, aged five to 14, led by their mom Fara Palmer. Sister Clan takes the stage at 2 p.m. to sing and perform a combination of Indigenous cultural and contemporary pop fusion music.
The day will end around 3 p.m. with a welcome dance, where everyone can have the chance to learn a traditional dance, said Shaw.  
A community art project around the many roles in reconciliation will be set up for community members to decorate. 
Shaw and Pathways are part of a broader effort to reengage the Aboriginal community into Richmond's community on the whole, with steps toward reconciliation.
The 2011 census showed Richmond had an Aboriginal population of 1.2 per cent, but social workers at Pathways believe that number could be as much as double that due to under self-reporting of Aboriginal ancestry.
The Musqueam and Kwantlen people, of the Coast Salish people, were the first to inhabit Richmond before European settlers established nearby trading posts in the mid- to late 19th century.