Sophia Kostiuk says she found the transition from high school to post-secondary "quite difficult," and wishes she'd had the chance to speak to someone her own age about it.
But now, Kostiuk – a McMath grad currently in her third year at UBC Okanagan – is helping students navigate that transition, all amid the COVID-19 pandemic.
"It's one thing to talk to an academic advisor or a university recruitment person, but talking to someone who's actually done the transition, who's your age, who understands the way you think – I think it would have been a lot more helpful if I had an opportunity to participate in a program like this, even without the pandemic," said Kostiuk, who is majoring in earth and environmental science.
She's one of 14 mentors in Richmond-based OpenDoors' new summer mentorship program, which pairs high school students with a university student mentor. Kostiuk's mentees range in age – some are in Grade 11 – and their one-on-one virtual meetings cover topics such as program or university entry requirements, life in dorms, finding apartments and how to budget.
According to Michael Jakac-Sinclair, co-founder of OpenDoors, many students "got left in the dark about what to expect after high school," with resources hard to obtain because of the school closures.
The organization, which was founded in 2017, works to destigmatize learning disabilities – such as ADHD or dyslexia – and helps students with learning challenges successfully transition to post-secondary.
Typically, OpenDoors hosts an annual basketball tournament – Hoops to Learn – but the organization, said Jakac-Sinclair, decided to shift its attention to launching the mentorship program due to the pandemic.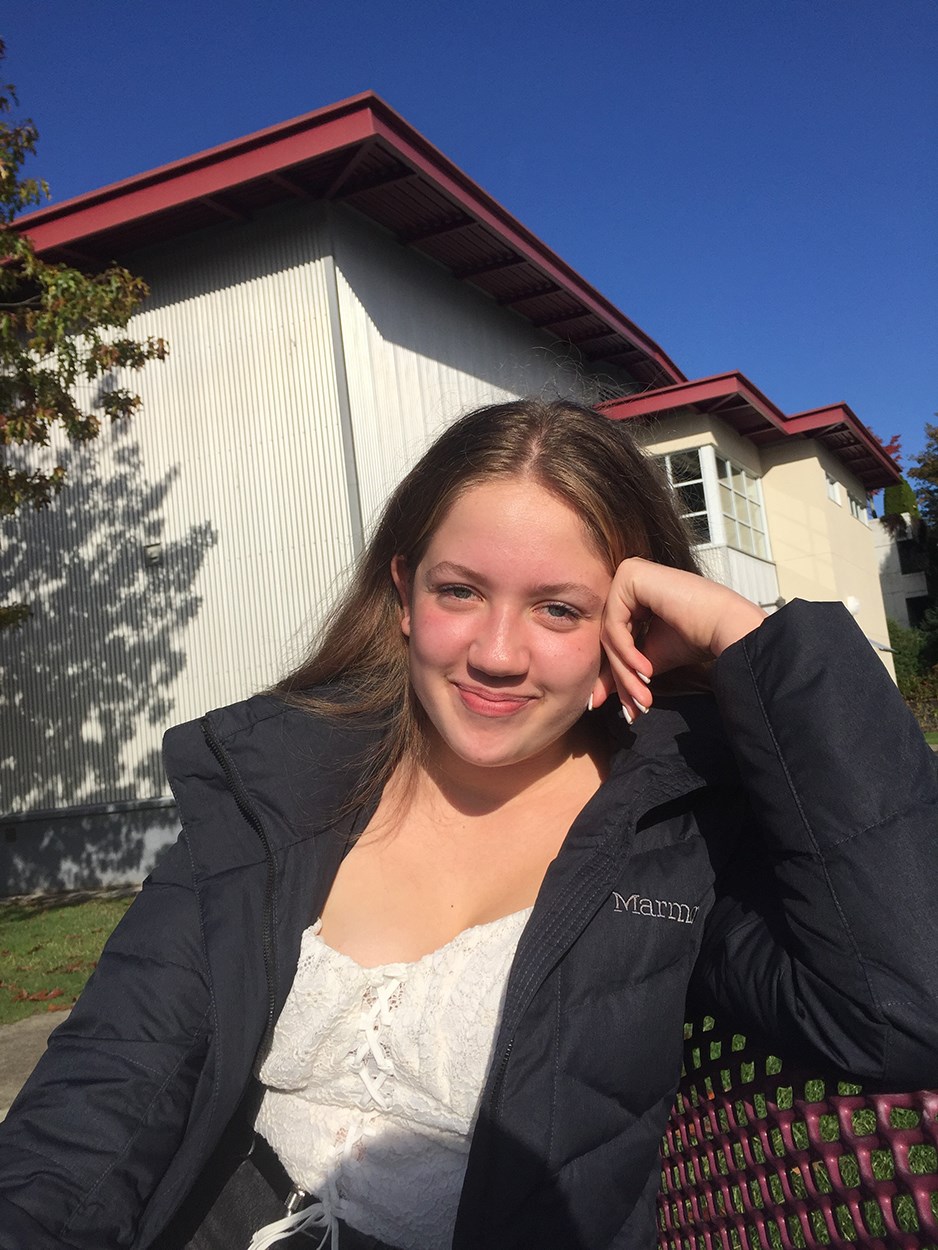 Nikol Rybolov, a Richmond Secondary grad and one of the program's 38 mentees, said she's feeling a lot more confident heading into university thanks to the program.
She says she decided to sign up for the program because she had "a bunch of little concerns," for example, signing up for courses or finding information on scholarships and bursaries, which she felt would be better to speak to someone closer to her own age about.
Rybolov – who will be studying psychology at UBC's Vancouver campus in the fall – said it's also reassuring to know someone who already goes to her university, and her mentor has told her that she's always happy to answer any questions, even after the mentorship program ends.
"That's another thing I found, was having a mentor that's going to the university that I'm going to kind of makes me a bit more confident going in, because now I have at least one person that I can ask a question (of), or if I have something that I need help with, I can always ask them."
The mentorship program is open to all students, said Jakac-Sinclair, as the organization can't ask individuals if they have a learning disability. Mentors are also paid, thanks to a grant from UBC.
Through the program, which runs until Aug. 31, high school students can ask their mentor questions about university – such as academic life, study tips and social resources. The mentor and mentee set their own schedule for virtual meetings.
But there are some things that mentors and mentees will have to try to navigate together, as students across the globe will be heading back to school under the cloud of the COVID-19 pandemic.
Kostiuk, who is staying at home in Richmond for the fall, said she's personally "quite nervous" about having to complete a semester online– UBC previously announced that the fall term would primarily be virtual learning – particularly with a science major that has lab components.
 "It's going to be very difficult to do an entire semester online, because of lab components and that aspect of it – the learning is different. As much as the universities are saying that the quality of education will be the same, it's really not, and it's hard to explain that to mentees in a way that's not going to scare them," she said.
Having only experienced a month of online learning herself – much of which was finals – Kostiuk said that she doesn't exactly know what school will be like in the fall, and the most she can do is research for mentees and tell them her experience with virtual learning. And, she said, a lot of schools are "doing everything differently."
And with no set timeline, and not knowing whether or not a second wave of the virus will hit, it's hard to make plans for the upcoming school year – such as finding somewhere to live for four months if in-class learning resumes in January – said Kostiuk, something that may also be making mentees nervous.
"So, it's kind of just reassuring them that whatever happens is going to be okay, and that they have all these resources and people including their mentors, who will try to support them as best they can through the whole thing."
Students interested in signing up to be a mentee can do so online. There is also a donation page on OpenDoors website, to help raise additional funds for the program to hire more mentors to help high school students.