A unique, high-profile human rights case involving the alleged racial discrimination of non-Mandarin speaking residents in a Richmond townhouse development appears to be coming to a close.
Wellington Court resident Andreas Kargut told the Richmond News that the class-action lawsuit against his strata council has been settled before reaching a B.C. Human Rights Tribunal hearing.
The two sides reached an agreement at a settlement hearing July 7.
Kargut described how his small group of six non-Mandarin speaking residents were unable to pay for the legal costs associated with the case. The Mandarin-speaking council, which had been named as the respondents in the case, had directors insurance via the strata, and as such were able to hire lawyers for the case. 
"We, as victims, we're basically fighting an insurance company. That's what was happening in a nut shell," he said.
"That's when we decided we needed to hire a lawyer, and so we did . . . The lawyer fees escalated far higher than we anticipated," he noted.
Kargut said his group has racked up roughly $25,000 in legal fees and is now seeking help via a GoFundMe.com online fundraising campaign to offset the debt.
"People on the claim wanted to settle and they said we need to get on with our lives and put it behind us and start healing," added Kargut.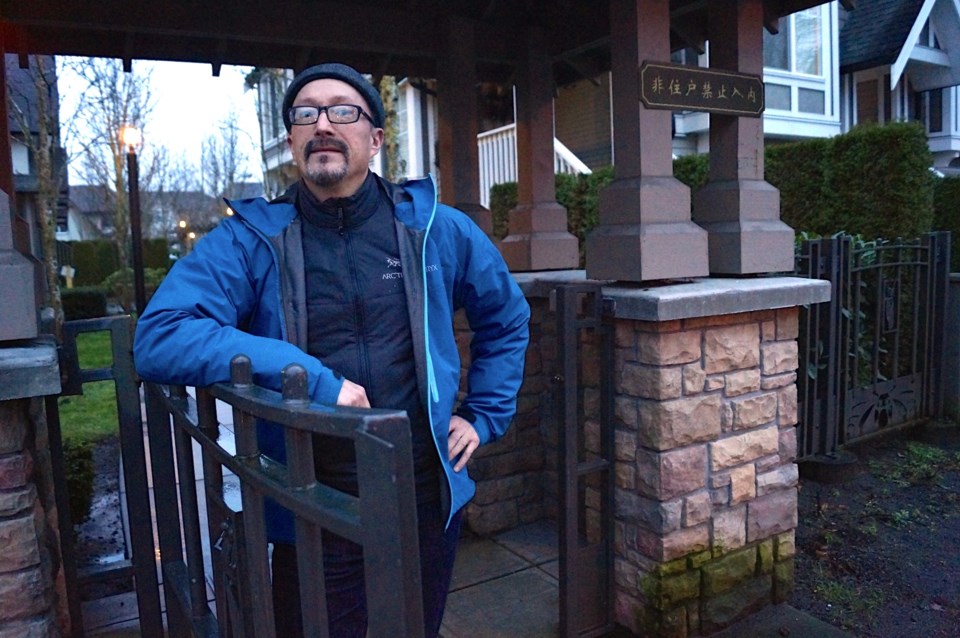 In return for a settlement, Kargut said a non-disclosure agreement will be signed and a written apology from the strata council will be sent to the group.
At issue was the fact the council had begun to conduct meetings in Manadrin. Other matters inflamed that decision, according to Kargut, such as a lack of communication between parties and decisions by new council members to let strata property fall into disrepair in order to save money.
The council maintained that Kargut's allegations were unproven.
Kargut had sought the council's resignation in addition to damages, for suffering through what he calls a stressful year of infighting between council and its residents.
"I certainly hope their behaviour will change," said Kargut.
"Whether I think they were doing this on purpose, that I cannot discuss," he said.
Despite not reaching a hearing, Kargut said the case set a precedence.
"The fact the B.C. Human Rights Tribunal accepted to hear the claim. That speaks volumes."
Kargut appealed to the public for help, via GoFundMe: "This ordeal has ruined a once great neighbourhood and being able to live together respectfully in a multicultural environment is important to us. We want to get back to a place in time where we can all do that. It is important that Canada's official languages remain an important part of doing business be it within a strata corporation or a global Canadian company." 
Kargut had garnered at least verbal support from MLA Linda Reid, and MP Joe Peschisolido.
Reid said, in February, council meetings ought to be in English. She said as Speaker of the House she will advocate for change in the B.C. Strata Property Act.