As the company representing a consortium of airlines gets ready to break ground on a jet fuel storage tank facility on the south arm of the Fraser River, near the Riverport Entertainment Complex, Richmond city council is hoping a new federal government applies the brakes.
"What we're hoping for and what (the Liberals) have committed to at the all-candidates meetings, is to re-look at the environmental assessment," said Mayor Malcolm Brodie, who is planning a meeting with new Liberal Member of Parliament Joe Peschisolido.
The new Steveston-Richmond East MP pledged to re-examine the jet fuel project and the Liberal Party of Canada, which rose to power in last week's federal election, has promised to implement strong environmental regulations.
On Thursday Peschisolido said it could take until mid-2016 for the new Ministry of Environment and Ministry of Transportation to review the project.
"I'll be sitting down with the ministries to see how we move forward on the jet fuel," said Peschisolido.
"We have to have a full, proper environmental assessment," he added.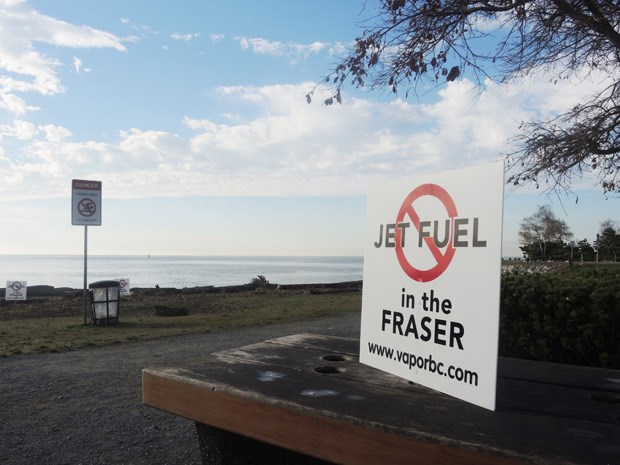 Meanwhile, the jet fuel delivery proponents, the Vancouver Airport Fuel Facilities Corporation (VAFFC), said it is in the permit process with both the City of Richmond and Port Metro Vancouver.
"The need to go back to open the assessment is not something we'd like to do," said VAFFC spokesperson Adrian Pollard, noting groundwork will likely commence in December.
"It's always possible for governments to change their mind, but I'm not a government expert. The decision is rendered by the port authority, which is the legislated authority under the environmental assessment act," noted Pollard.
That's something Peschisolido calls a "clear conflict of interest."
At the root of the issue is how the Conservative regime amended the Canadian Environmental Assessment Act in 2012. Then, the federal government gave authority to quasi-federal port entities, as well as provincial governments, to assess environmental impacts from industrial projects. At the same time, the scope of such "harmonized" assessments was limited and fewer independent, federal reviews were required.
Peschisolido said there should be no rush to build the fuel facility. He added he wanted to work with PMV to "ensure there's economic growth, but also ensure that (the port) takes into account quality of life and the environment."
Meanwhile, Pollard said his company would continue work on realigning a pipeline that will run through Richmond, mostly along Highway 99.
The jet fuel storage tank facility will have the capacity to hold about 80 million litres of fuel (with expansion capabilities to more than 100 million litres). The pipeline to YVR and a fuel-receiving dock would complement the facility.
Brodie said he understands the need for more fuel to the airport, but believes there are better alternatives than sending tankers up the Fraser.
Peschisolido agreed, stating the VAFFC failed to legitimately assess 13 other fuel delivery options.