A high-profile, Richmond-based entrepreneur jailed in China is now pleading with the Government of Canada to assist in his release, after what his legal team describes as a precedent-setting extrajudicial process that threatens international business ties between the two countries.
Lulu Island Winery owner Chung-Nan (John) Chang, a Canadian citizen, has been incarcerated in China since March 25, 2016, the day he was detained by China Customs for allegedly underreporting the value of the 2,000 cases of wine he was importing. His wife Lan-Fen (Allison) Lu was also jailed, but recently released — although she is prevented from leaving China.    
Law firm Fasken Martineau wrote a letter, on behalf of Chang, to the government this month asking for assistance.
Richmond-Steveston Member of Parliament Joe Peschisolido told the Richmond News he agrees with the premise of Fasken Martineau that the allegations do not warrant jail and that international trade laws should determine the outcome of the dispute.
"Our goal is to get Mr.Chang and Mrs. Lu out of China. My view is, this is not a criminal case," said Peschisolido, who has been in contact with the couple's daughter, Amy Chang, who is now overseeing the winery's operations.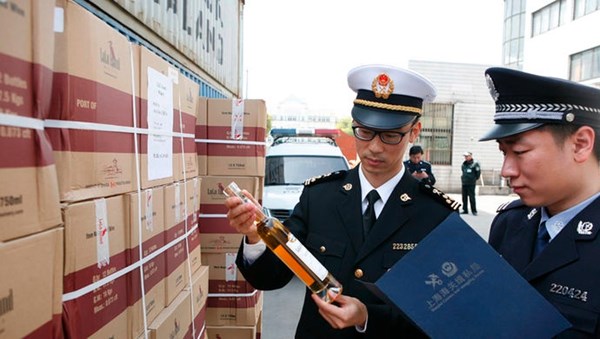 "I know the government (Canada) has been in contact with the family and is working with officials in China to get them out of China," said Peschisolido.
"The Canadian government always intervenes when its citizens are being detained. We believed Mrs. Lu and Mr.Chang should be in Canada," added Peschisolido.
"It ought to be dealt with as a commercial matter," he added.
"I think most reasonable people would say this isn't a situation where people should be in jail," he opined.
Fasken Martineau contends Chang was arrested and charged by prosecutors before customs officials had submitted evidence.
"The excessive power of China Customs to unilaterally jail the owners of a reputable Canadian business on a mere allegation of non-compliance with customs valuation rules, and to detain them in jail for more than one year without hearing or any meaningful recourse to justice, is a gross violation of personal liberty and security," the firm contends.
The case is a violation of basic international law, as well as international trade agreements, according to Fasken Martineau.
China's customs officials did not follow World Trade Organization rules when it came to discretion in customs declarations, the law firm added.
"China Customs has ignored procedural safeguards by failing to provide any written reasoning for determining that Lulu Island Winery under‐reported the value of its wine imports; and by failing to provide any reasonable time or opportunity for Lulu Island Winery to respond," argued Fasken Martineau.
The claims are more spurious considering Lulu Island Winery has been importing wine to China for six years, note lawyers. Furthermore, other importers who were jailed on similar allegations have been released after they admitted underreporting and paid fines. Meanwhile, Chang and Lu denied violating any laws and were denied bail.
Peschisolido said the local business community with ties to China is watching the case closely.
"This may put a chill in the business community," he said.
Canada is also in the midst of negotiating a free trade agreement with China. 
This case is expected to be addressed by Minister of Foreign Affairs Chrystia Freeland, said Peschisolido.
In 2015, Chang estimated 80 per cent of his wine is sent to China. Only about 10 per cent of his grapes are grown in Richmond, the rest coming from the Okanagan.