The City of Richmond is not contemplating any street design measures, such as steel bollards, that would separate traffic from high-pedestrian areas that could be vulnerable to very rare but increasing vehicle-ramming attacks, such as the one this week in Toronto.
City spokesperson Ted Townsend said based on current threat assessments and the viability of such deterrents, no measures are presently in place to protect areas with many pedestrians walking adjacent to streets, such as at Canada Line stations.
Last year was a record for vehicle-ramming attacks, according to sources cited by Wikipedia. There were eight declared vehicular terrorism attacks, four suspected terrorist attacks, and 14 non-terrorist incidents — most of them in Europe and the United States.
Vehicular attacks or intrusions at special events are, however, top of mind with officials, even in Richmond, noted Townsend.
"This past Remembrance Day we deployed ten pieces of works yard heavy equipment as part of the event, to essentially act as barricades against potential vehicular intrusion into the event area. We worked with the RCMP and our traffic department to identify the intersections that were covered. This has become common best practise at many public events here and in other locales," said Townsend, adding "we are continually reviewing our safety and security plans for major public events and other gatherings to consider these and other safety measures."
Richmond, or B.C., has not experienced a terrorist attack of any kind in the post-9/11 era.
However accidental vehicle intrusions onto pedestrian areas are becoming more common, or reported, in this city. For instance, five vehicles are known to have crashed into storefronts over the past five years due to driver error.
The city has used steel bollards along No. 3 Road, such as in front of Parker Place mall, to prevent vehicles from driving on wide sidewalks under the Canada Line station.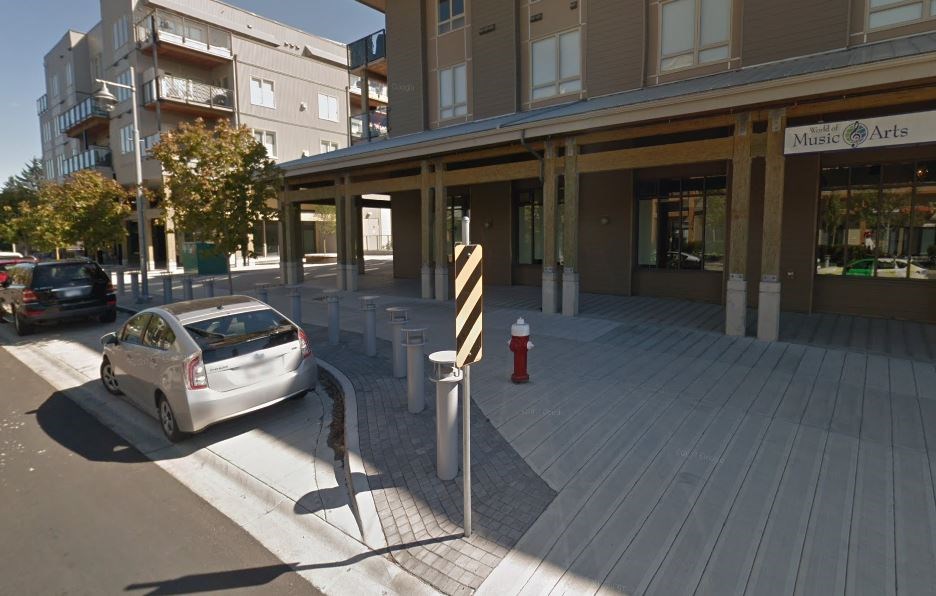 According to developer Dana Westermark, bollards are sometimes used moderately, such as at Granville Island, to protect pedestrian areas or buildings from car crashes or vehicle intrusions.
One of Westermark's developments in Richmond with numerous bollards is London Landing at the south end of No. 2 Road. While it may seem like the bollards are there to protect pedestrians, Westermark said they are more of a design consideration than anything else.
There, Westermark installed bollards on the south side to prevent vehicles from going on the sidewalk, over a rollover curb. Bollards were then installed on all sides of the street to maintain conformity.
Westermark said bollards aren't cheap, as they're made of steel. But they would do the job to mitigate damage.
"The car's coming out the worse of it," he said.