Richmond's "iconic" golden arches on No. 3 Road will be preserved after city planners worked with McDonald's to maintain the "heritage character" of the large sign that has long beckoned hungry Richmondites. 
Questions arose as to whether or not the first golden arches in Canada would be preserved when McDonald's gets the green light to demolish the existing restaurant, to replace it with a larger, more modern building featuring a double drive-thru.
"Staff has been working with McDonald's to retain the iconic 'golden arches' as an urban memory and commemoration of the long-standing presence of McDonald's in the city centre," notes a report last month from Richmond's director of development Wayne Craig.
The No. 3 Road location is home to the first McDonald's outside the United States, after opening in 1967.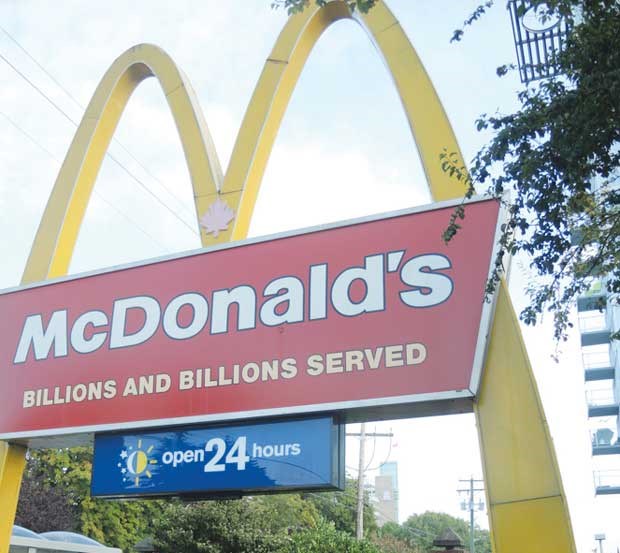 Next year marks the 50th anniversary of the restaurant's opening, and other design elements in the new building may be featured to mark this occasion. 
"Staff feel that the 50th anniversary of McDonald's in Canada is a unique opportunity to celebrate and incorporate this valued history," stated the report.
The proposed, refurbished golden arches sign will feature a maple leaf in the middle and the words "billions and billions served" will be removed.
The restaurant has agreed to place a restricted covenant on the sign to ensure it remains in place, unless the city approves its removal.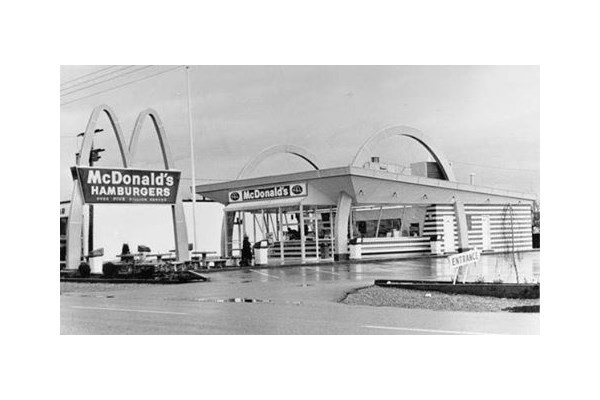 The sign is said to "enrich the pedestrian experience" along the road.
The new 500-square-metre, single-storey building will be located in the same location as the existing one.
Better exhaust and noise-cancellation technology should provide relief to condo owners to the north of the site.
An outdoor picnic area is proposed between the building and No. 3 Road.
The property is designated under the city's Official Community Plan to allow for low-rise apartments or townhouses, but McDonald's has decided to maintain it as a commercial site. 
While McDonald's was issued a development permit, there is no stated timeline for project completion.