Richmond Hospital had the privilege of having the first baby of 2019 in the Vancouver Coastal Health region.
The child was a girl, born at 12:39 a.m. on Jan. 1 and weighed in at six pounds and 10 ounces.
However, the parents declined any publicity and didn't want their names released.
Over in New Westminster, a Coquitlam couple was celebrating having the first baby born in B.C. in 2019.
Janet Shimizu and Lukasz Soswa became parents to Dominik at 12.01 a.m. at Royal Columbian Hospital.
Dominik weighed in at eight pounds and just over two ounces. He was due on Jan. 1, but Shimizu went into labour at 8 a.m. on Monday.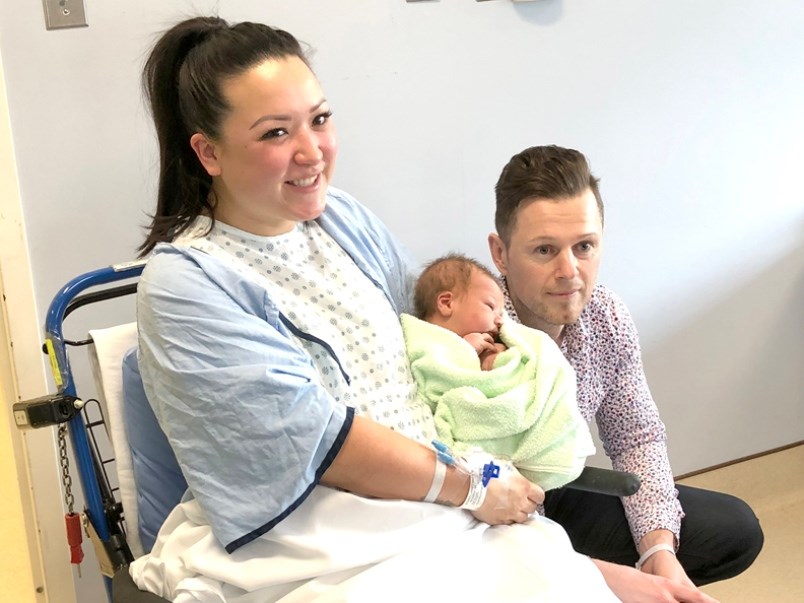 After painful labour all day, a decision was made to do an emergency C-section.
So far, Dominik is sleeping well and has latched on nicely for breastfeeding.
As far as what happens when they finally get home, Shimizu has one goal.
"Sleep," she said. "I just want to sleep."
With files from Chris Campbell/Burnaby Now