More than 100 animal species in the Fraser River estuary could be "functionally extinct" within the next 25 years, unless an overarching, multi-government plan is put in place to save them, a new University of British Columbia (UBC) study warns.   
"We're advocating for a new type of co-governance, which has First Nations front and centre alongside the province, municipalities and the federal government, because estuaries are falling through the cracks in terms of jurisdiction," senior author Dr. Tara Martin, a professor of conservation science at UBC, told the Richmond News.
The Fraser River estuary – which encapsulates Richmond – spans the region between Vancouver and the Canada-US border, and east towards Chilliwack. It is "one of the richest in all of North America," said Martin. Because of their rich biodiversity, humans have also been drawn to settle in estuaries, which are now home to large urban centres.
Of the more than 600 species that live in the estuary, the study found 102 are at serious risk, including Southern Resident killer whales, five species of salmon, green and white sturgeon and migratory birds such as the western sandpiper.
When it comes to the challenges facing these species, it's "death by 1,000 cuts," said Martin, including intensification of agriculture, urban density, increased industrial activity, loss of natural habitat and climate change.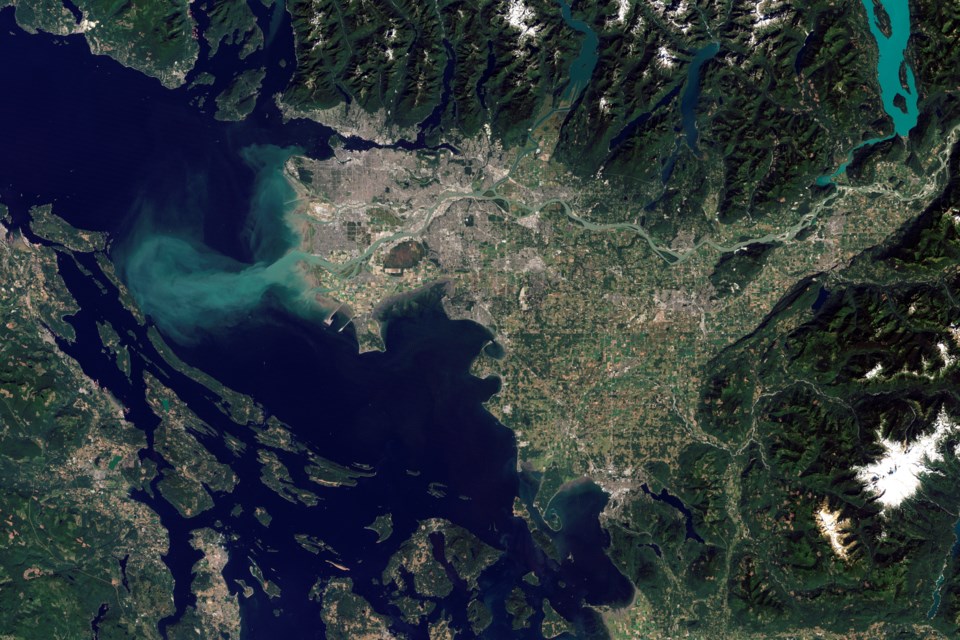 Projects such as the Trans Mountain pipeline and Roberts Bank terminal expansion were also found to jeopardize the future of many at-risk species.
"We can't single out any one threat, it's the combination of multiple threats over the last century, which has created this extinction crisis," Martin said.
The study found that, under a business-as-usual approach, two-thirds of the Fraser River estuary species are predicted to have a less than 50-per-cent chance of survival over the next 25 years.
Martin and her team worked with 65 experts in ecology and species' management to identify a string of possible actions that could be taken to turn the tide, along with their benefits, feasibility and the cost of species recovery.
The plan includes strategies such as aquatic habitat restoration, green infrastructure and transport regulation, fisheries regulation and aquatic disease control, and public and private land management.
Key to the plan's success is the implementation of an environmental co-governance body, made up of First Nations, federal and provincial governments, municipalities, NGOs and industry to implement the strategy.
All-in-all, researchers estimate the plan would cost $381 million over 25 years – about $15 million per year.
"That's around $6 per person, or one beer or latte per person, per year, in the Lower Mainland," said Martin.
While the total cost might seem large, losing the species also jeopardizes the future of the three million people who live in the Lower Mainland near the Fraser River.
"If you look at all the other co-benefits that we would get if we save the species – we save a viable fishery which is worth around $300 million a year; we save a whale-watching industry worth $26 million a year; we create over 50 full-time jobs to implement all of these management strategies," said Martin.
"So the economic benefits of saving all these species are huge for current generations, let alone for future generations."
The study was funded by the Marine Environmental Observation, Prediction and Response Network, with support from The Nature Conservancy and the Liber Ero Chair in Conservation.