A group of City of Richmond employees is in Rio de Janiero to promote the Richmond Olympic Oval and its new interactive museum, the Richmond News has learned.
But Oval staff are tight-lipped as to how many employees are at the Rio Olympics and how much the trip is costing taxpayers.
The News understands some of the city's Oval executives and managers are leading the group, which has a Richmond Olympic Experience (ROX) museum display inside Canada Olympic House.
"This is an excellent opportunity to promote the Oval and ROX, as well as build relationships with Canadian athletes, which is key for building future ROX exhibitions and displays," said Aran Kay, the Oval's marketing and communications manager, who said the names of those attending the Olympics would not be released immediately, due to security reasons.
When asked to provide the costs, Kay replied, via email: "Consistent with our ongoing practice concerning the incurrence of extraordinary costs/expenses for the Richmond Olympic Oval and ROX ­— all travel and accommodation expenses will be paid from revenue generated through external sponsorships."
When asked to provide details of the costs, Kay did not reply by press time. 
According to CTV News, Canada's Olympic headquarters has a bobsleigh simulator set-up inside, for atheltes and dignitaries to enjoy.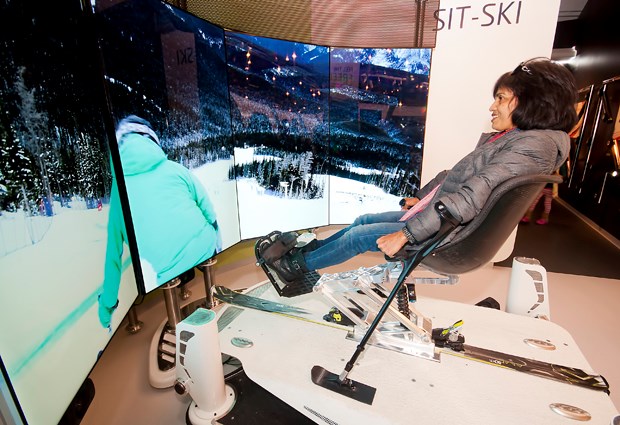 The Oval is a subsidiary corporation of the City of Richmond. Last year, as part of its annual subsidy, the city gave the recreational facility $3.2 million, which more than covered its $1.1 million operational loss.
Additionally, in 2015, the Oval leased the city's land for $1 and received a property tax exemption of $1.6 million.
Last year, the Oval opened ROX, an interactive museum that features Olympic artifacts and sport simulators (provided for by VROX Sport Simulation Ltd., a company that is 50 per cent owned by the Oval). 
ROX is part of the Olympic Museum Network (OMN), which is sanctioned by the International Olympic Committee. The city also provided an additional $575,000 to ROX, from a city council-approved legacy fund. 
The city has spent more than $2 million directly on ROX, a $10 million facility. 
The rest of the start-up costs have largely come from Tourism Richmond and sponsorship revenue. Of the Oval's $5.6 million in total deferred (expected) revenues, $2.3 million falls under ROX, to date. 
In 2015, the Oval had $16.1 million in revenues, including the city's contributions as well as a $2.5 million grant from the 2010 Games Operating Trust Fund. 
It had expenses of $13.8 million, resulting in a $2.3 million surplus. With a 17 per cent spike in visitors, the Oval received about $750,000 more in admission fees, over 2014.
Filling the Oval with tenants has been a key goal of Oval executives, led by Oval CEO George Duncan, who is also the city's chief administrative officer.
In his 2015 annual report, Duncan notes Volleyball Canada will relocate to the Oval in 2017. Last year, YYoga opened two studios for its members, and the Oval opened its ROX Shop, to sell merchandise.
Providing numerous recreational services (ice hockey, basketball, weight training, volleyball, indoor soccer, climbing) to members are 68 full-time staff members and 210 part-time employees.
John Mills is the Oval's chief operating officer, earning a total compensation of $227,000 in 2015. Seven other managers earn more than $100,000. As CEO, Duncan earned just over $64,000, pulling double duties as the city's CAO, for which he earned more than $331,000, including about $30,000 in benefits.
Oval staff have taken several trips to the Olympics before, as part of organizing and hosting speed skating events for the 2010 Olympic Games. Since then, staff have been busy promoting ROX and learning about IOC museum best practices. 
Shana Turner, the Oval's director of finance, has travelled overseas several times to take part in IOC museum events.
For instance, in 2013 she went to Helsinki and Doha for about $14,000. In 2014, she returned to Helsinki for three weeks of meetings related to museum collections and the OMN general assembly ($9,500). 
In 2014, Turner and Duncan also took part in a management conference in North Carolina, while several other staff visited Calgary to present ROX to the Canadian Olympic Committee.