Richmond RCMP officers were on scene in the Seafair neighbourhood Wednesday after finding the body of a missing man in a home that also contained a hidden drug lab.
Overnight, Vancouver police officers checked on an East Vancouver apartment looking for the same man and found a suspected drug lab there.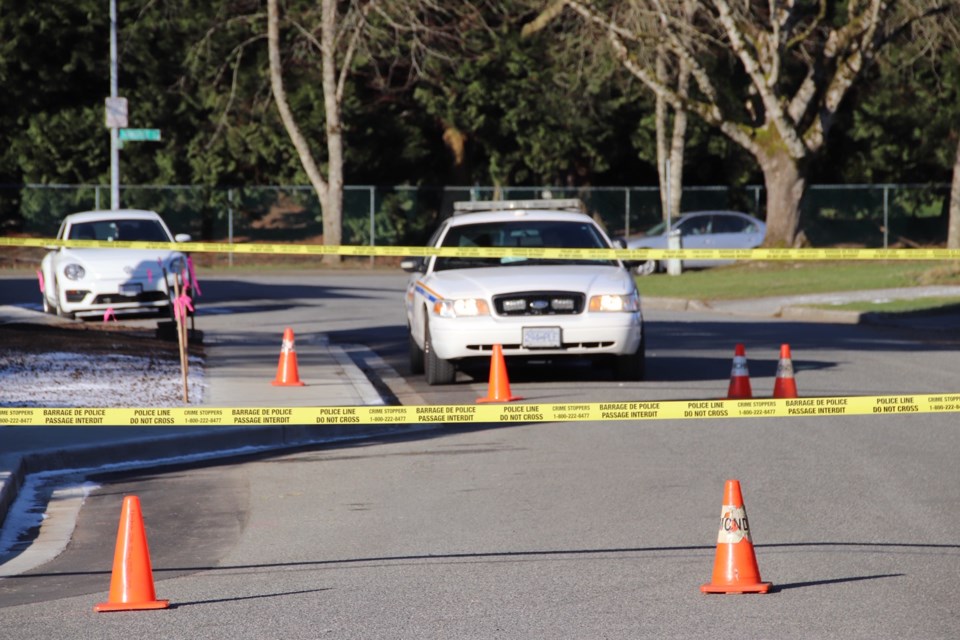 The continuing search took officers to a white-slatted Richmond home at the corner of Princeton Avenue and Palmer Road around 3 a.m. It's in the area near Hugh Boyd Secondary School and the West Richmond Community Centre.
That home also contained signs of a clandestine lab, and the dead man. 
"What began as a missing person investigation has culminated in the discovery of two suspicious locations, one in Richmond and another in Vancouver," Cpl. Dennis Hwang, media relations officer, said in a news release.
Officers were still on scene Wednesday afternoon, waiting on a search warrant to enter the home.
Hwang said foul play is not suspected in the death, and added there was no immediate danger to the public or to nearby schools.
The man was reported missing on Feb. 3. Mounties did not notify the public.  
If you have any information pertinent to the investigation, the Richmond RCMP Crime Unit wants to hear from you. Call at 604-278-1212 and quote file# 2019-4387.