They got all dressed up for nothing, but the people behind a move to plant a daycare inside a vacant Onni Imperial Landing building know it was a party they had to attend.
Mike and Agnes Lewis, towing a small army of parent customers and a few kids, faced mayor and council Monday afternoon at city hall to appeal a previous refusal of Generation Daycare's business licence application for the Steveston waterfront site.
Their application to relocate to the controversial Onni development from their soon-to-demolished site on nearby Trites Road was denied on the grounds it didn't meet the mixed maritime use (MMU) zoning's definition of "education."
And even though the daycare owners presented a new business plan to council ­— complete with programs heavily laden with maritime themes — everyone's eyes, including that of council, were on next week, when city staff will provide a report on a proposed "spot rezoning," potentially relaxing the bylaw enough to allow the daycare to open at the site.
"We are only here to discuss the business licence refusal, nothing else," insisted Mayor Malcolm Brodie before everyone had settled into their seats.
Coun. Carol Day was the first to ask "Can we table the appeal until after the rezoning?"
"No," said Brodie, "it's a yes or a no to the question today."
Going through the motions anyway, even though they may not now need an improved business plan if the upcoming spot rezoning goes through, Agnes questioned the accuracy of the city's definition of "education," in its MMU zoning.
"(Education) is what we do in our business every day; problem-solving, social responsibility and more; and we plan to involve the community in every aspect of our programs," she told council.
She was, however, quickly reminded by Brodie that no one was there to "discuss the definition of education or the vision for this property."
Not able to dispute the bylaw's definition, Agnes accepted there was really nothing left to say.
"This might make more sense to put this off until after next week's meeting," Day again suggested.
"Is it possible for the applicant to re-apply for a licence after next week?"
After staff clarified that the applicants can, indeed, re-apply if the zoning subsequently changes, council unanimously voted to approve the city staff recommendation to again refuse Generation's business licence application.
"I guess we had to go through the process, but it did seem like a bit of a waste of time; next week will be more important," Agnes said outside city hall after the meeting.
"We will need another big show of support next week and at any public hearing."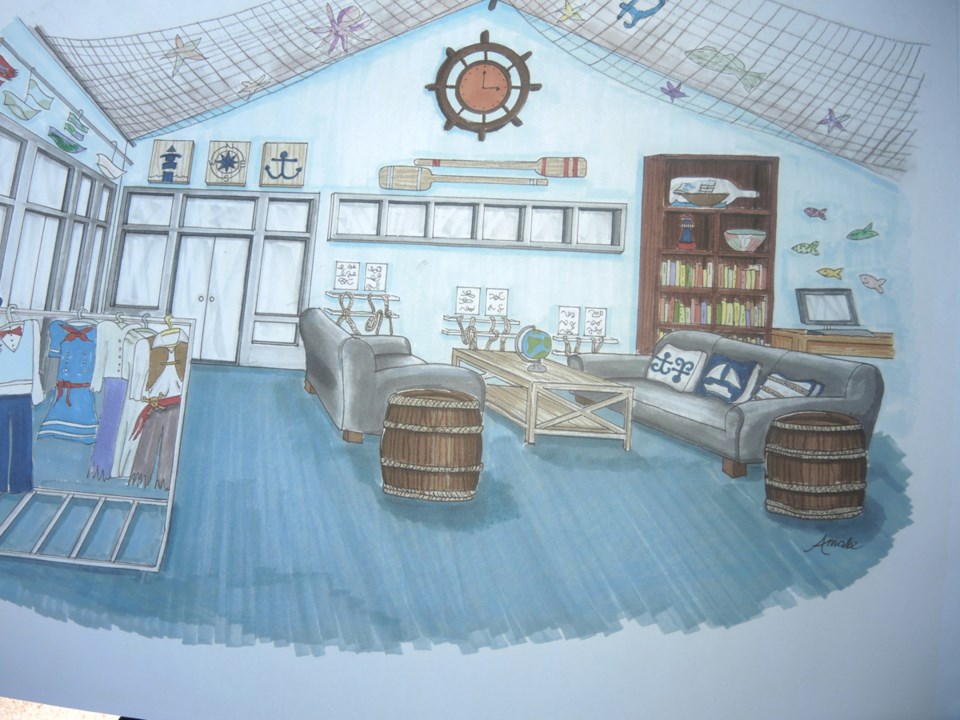 Brodie told the daycare owners and their supporters that council is expected to hear next week from staff with regard to the mayor's referral to look into the possibility of a spot rezoning at the specific Imperial Landing site.
If approved by council, the matter will go to a public hearing sometime in July.
The daycare is being evicted on Sept. 30 from its current Trites Road location after its landlord applied to rezone to build homes.
Spot rezoning means creating special site-specific zoning that would vary from the existing site and/or area zoning to allow additional uses beyond what's permitted in the existing zoning classification.
Hence, it would be intended for that specific site only and not be intended to be a precedent for any adjoining properties.
Onni and Richmond city council have been in dispute for around 10 years over the developer's efforts to have the site rezoned from MMU to commercial/retail, despite Onni agreeing to the MMU zoning when it got permission to build condos on the upper floors.
The daycare owners and their parent customers told the Richmond News earlier how the bid to move into one of Onni's vacant Imperial Landing properties is likely their last hope of staying in the area, as no other suitable locations can be found.