Mooncakes and lanterns are symbols of the upcoming Mid-Autumn and Harvest Full Moon festivals.
And while COVID-19 may have put a damper on celebrations this year, the city has organized a virtual lantern celebration.
In collaboration with the City Centre Community Association, Marina Szijarto, a Richmond resident, will be creating a lantern-making video for this year's celebrations.
While Szijarto has organized and hosted many lantern-making workshops in the past five years during the festivals, she said this time will be more unique.
The video, she said, will show several versions of lanterns people can make with their family using common items in a home, compared to materials that are usually prepared for participants during past workshops.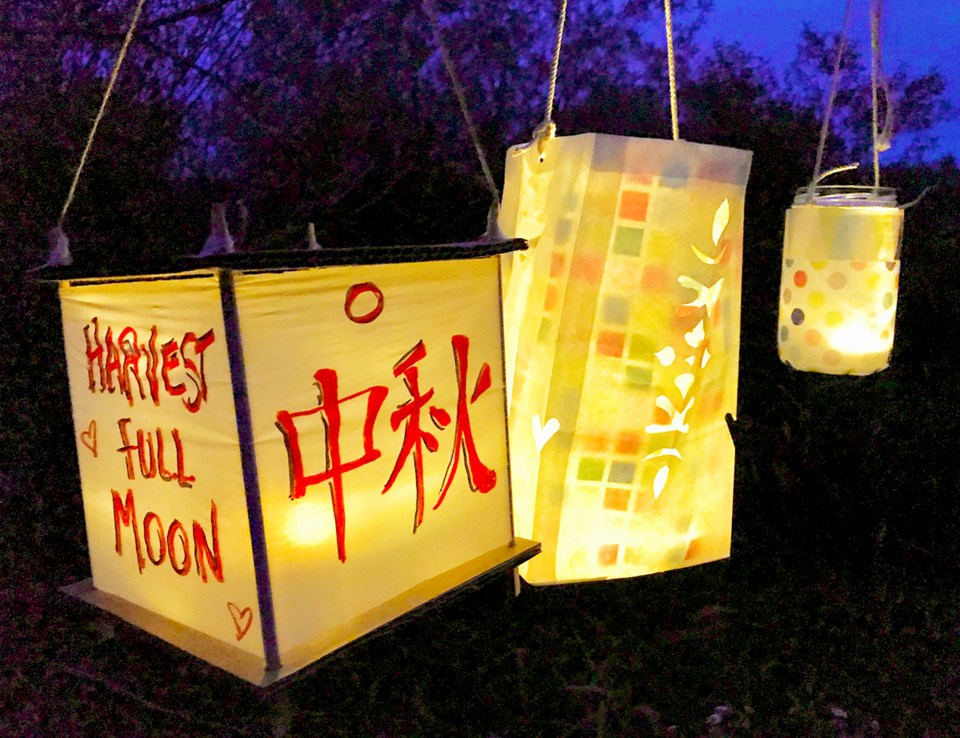 "There's something interesting about going back to these handmade crafts and ways of working together during these times," said Szijarto.
"It's been a difficult year to find those little moments of beauty, and something like making a lantern can represent the special time we have together."
She told the Richmond News that when people are done creating their lanterns, the association and her hope the public can arrange their own "socially distant lantern processions" with friends and family on Oct. 1 – the night the moon will be the roundest.
The video will be posted at CityCentreCC.ca/hfm/