It was a text from her mom that set her off.
Richmondite Melanie Eng has been to see her idol Lights perform live around the continent 33 times in nine years and met her in person on more than a dozen occasions.
Eng and the Juno award-winning, Canadian singer, songwriter and musician are so familiar that they're on first-name terms.
So you may forgive Eng for getting a little bit distracted when the message from her mom announced that Lights was coming to play at the Richmond World Festival next month.
"Mom saw it in the Richmond News and told me by text," said a rather excited Eng, a 30-year-old sound editor to trade and an up-and-coming singer/songwriter herself, with a second album just released.
"I was like 'What?' I was so excited. I couldn't think properly, it was surreal. Richmond is my home town and no one ever really comes here to play.
"I couldn't concentrate on my work and then I started Tweeting (at) Lights. She liked the Tweet and then replied to everyone (on her feed) confirming she was coming to town."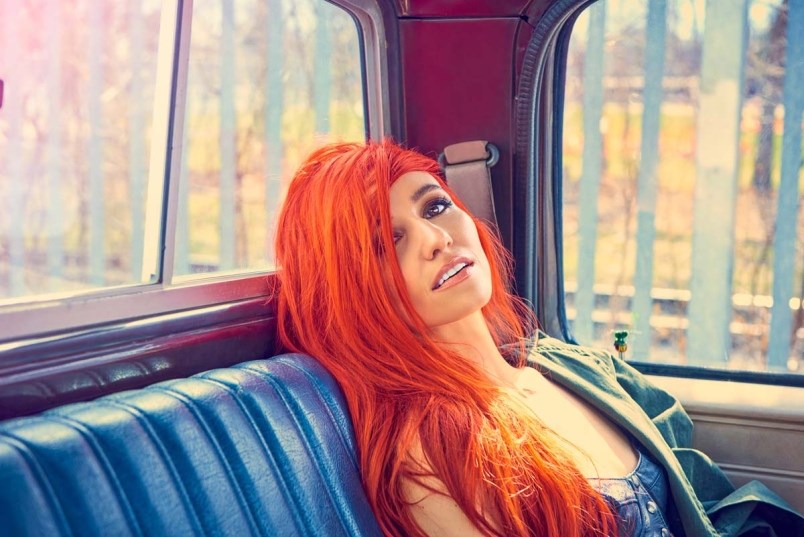 To help the News understand the depth of Eng's devotion to the "alternative pop" star, she proudly laid out on display her entire Lights collection, including: signed albums; T-shirts; posters; bags and Lights' self-written/illustrated comics.
"When I set up my display here, I Tweeted (Lights) a picture, indicating I'd spent two hours of love doing this. She replied, 'Wow!!, In love!!'" laughed Eng.
"I feel like I kind of grew up with her in a way; I feel like I've known her for nine years.
"She's very unique and very talented, writes her own music, produces her own music, she's very empowering for women.
"She always motivates me to never give up and is always uplifting and positive. She stands out from the crowd."
Eng has even played live video games with her idol in the streets of Downtown Vancouver in the early hours of the morning.
"In the past, her assistant would reach out to me and some of her first fans to arrange to meet her before or after shows to hang out with her," explained Eng, who has several, discreet, Lights-inspired tattoos.
"We played the World of Warcraft game on her laptop in the streets, near her tour bus. I think it was about 1 a.m. I had to make sure I got my last train at about 1:15 a.m."
As well as Lights coming to town soon, Eng — whose music is, unsurprisingly inspired by Lights — has another reason to be excited; she's just released her second album.
"It's an acoustic album, based off my second album, Awake and Dreaming, it's the same songs but with a different feel, more relaxed. It's called Re-awakened," added Eng, saying the songs have been "stripped down."
Eng, in fact, only broke through a major, mental barrier at the Vancouver Sun Run in April — with her first live performance.
"It was in a tent, along the run. It was a good first place to perform, because people aren't actually watching you, they're just running past," laughed Eng.
"I was so nervous. Would I remember my lyrics? I was also going through a rough time, with a break-up three days before it.
"And the song I was singing was related to a break-up, so it was hard for me to do. But I realized this was a great opportunity to step out of my shadow. And I didn't mess up."
Eng's new album is available on several platforms, including iTunes and Spotify.