A Richmond-based graphic designer has released a T-shirt lampooning the controversy over house size limits on the city's farmland.
In a take on the universal sign that warns drivers to beware of slow-moving farm traffic, Dan MacClure, of Creative Apparatus, has switched the traditional tractor for a luxury sports car.
MacClure's T-shirt jives with some Richmond residents' views that near-12,000 square feet mansions are being built on farmland by non-farmers and will be the home of Lamborghinis and Ferraris, as opposed to tractors and plows.
The issue has been, and still is, a hot topic in Richmond for years, with city council chambers being packed to the hilt on many occasions by people from both sides of the argument.
"We see the fun in things, even when things are political, tense or divisive," said MacClure, who works out of a home office on Garden City Road near Westminster Highway.
"We side with the real farmers here and we realize there's a lot of working parts to it; we just thought it was funny."
The $20 T-shirts are already selling fast, added MacClure, who said his company has made a "small run" of 150 and "we're throwing in a free sticker with it."
However, Gunraj Gill, of the Richmond Farmland Owners Association, said his organization doesn't see the humour in it, adding their strong "condemnation" of the stunt.
"This is just another example of the amount of public misinformation out there about farmers.
"It doesn't really help at all. But rather than pointing fingers, we are working on a plan to get out there and educate people about what we really do."
MacClure was also behind a T-shirt last year with "Steveston Sealion Rides" as its message, after the now infamous video of a little girl being dragged into Steveston Harbour by a sealion.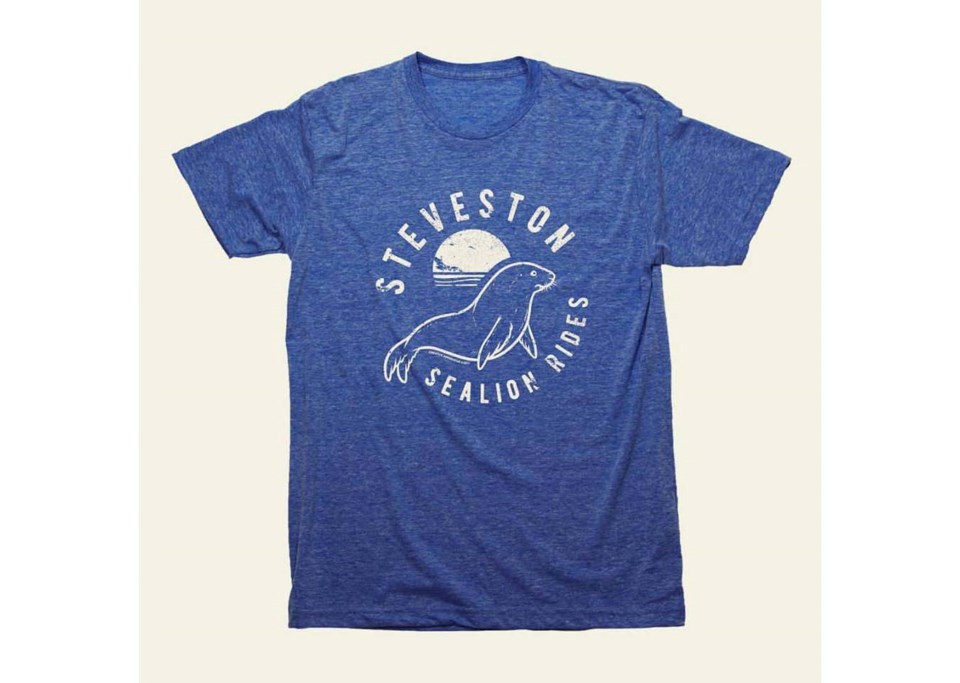 Anyone interested in availing themselves of the farm vehicle t-shirts should go online to TheCrapStore.MyShopify.com.