Dede Levitt needed to save money in the spring, so she bought seeds instead of plants for her little, 28-square-feet patch of paradise.
She needn't have bothered.
Thieves are seeing to it that Levitt won't be reaping much of what she has lovingly and painstakingly sown and grown since February into her community garden plot next to Samuel Brighouse elementary.
Red onions, tomatoes, carrots and potatoes seems to be the staple of the thief's diet, stolen from Levitt's plot – on Minoru Boulevard, between Blundell Road and Granville Avenue - over the last couple of weeks.
She's still got some kale left, and most of her green beans, but the whole experience is leaving a sour taste in her mouth, even though it's only her second year in Richmond's community gardening ranks.
Theft from community gardens is still rife in Richmond, despite a plethora of signs appealing to the thieves' better nature and constant education campaigns by the likes of the Richmond Food Security Society, which manages the city's 320 plots.
"There's just no respect, it's ridiculous," said Levitt, who lives about a seven-minute bike ride away.
"I give kale away all the time; I give stuff to people I know and, of course, I use a lot of it myself.
"I'm not putting all this work in to feed people I don't even know. I supplement the soil and this year I didn't have a lot of money, so I just grew most of them from seed. Do you know how much work that is?
"I've been sowing those seeds since February and nurturing them ever since, almost every day."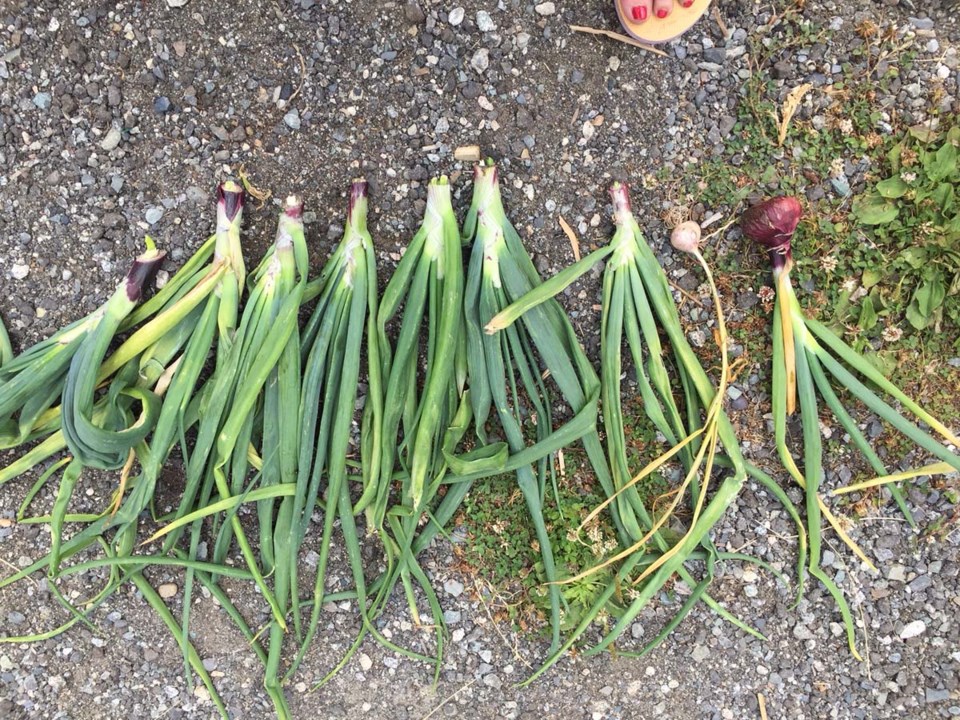 Levitt, who works full-time and uses her garden plot as a way of relaxing, said a few things went missing last year, but this year's thefts are off the charts.
"Another gardener near me is having the same problem," she added.
"There are signs all over the place, but they don't seem to make a difference."
Ian Lai, executive director of the Richmond Food Security Society, said the level of thefts from community gardens has "pretty much been consistent over the last few years, nothing much has changed.
"But it's the same in Vancouver and Coquitlam, it's not confined to Richmond. I'm afraid it's just part and parcel of being in a public space.
"And I still believe that the benefits outweigh the negatives; the health benefits of being outside and socializing, growing your own food.
"But we simply can't police this kind of stuff; it happens unfortunately. There's always a few rotten apples. And maybe there's a reason for them stealing the food? Who knows?"
Lai, who featured on the front page of the Richmond News three years ago for the very same reason as Levitt, said he usually advises new community gardeners to get to know their community as much as possible.
"If someone is hanging around, maybe talk to them or give them a wave or something; I find that works very well," he said.
Lai said the city has put signs up everywhere near the plots, telling people who is growing the food, what it's for and pointing out that it's theft.
However, the signs are only in English, as per the city's policy, which presents a "challenge," added Lai.