The end of a long, much-lauded era is coming soon in Richmond, as a master Cantonese chef deservedly heads into retirement. Hoi Tong Seafood Restaurant will close this month.
In January 2018, Hoi Tong was among the Cantonese restaurants profiled by critic Bill Addison in Eater, in an article that proclaimed Richmond's Chinese food "the best in North America."
Addison was joined on his eating tour of Vancouver by local writer Lee Man, who used Hoi Tong's signature Sweet and Sour Pork, as an example of a dish that many dismiss unnecessarily, in speaking to V.I.A. about the 2018 Chinese Restaurant Awards.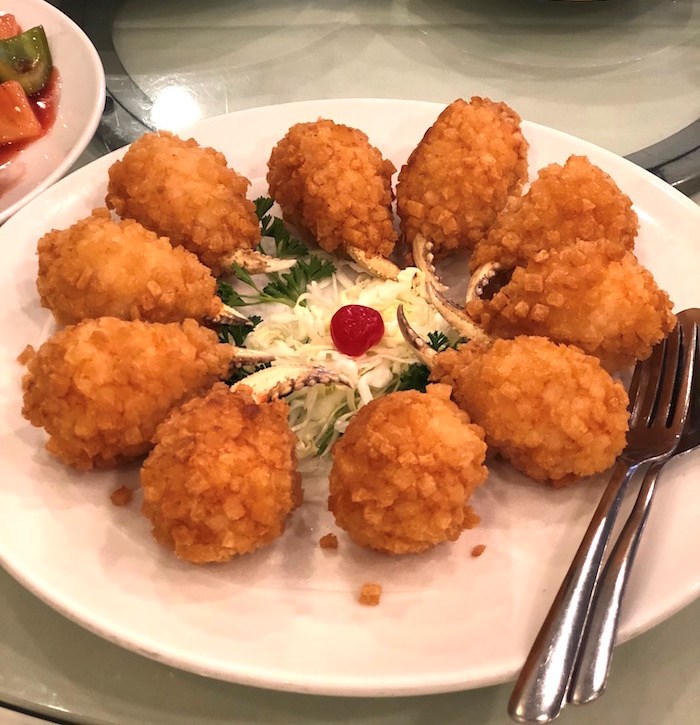 That same year, the Chinese Restaurant Awards honoured Hoi Tong, and Executive Chef and co-owner Leung Yiu Tong as one of their "Elite 10," marking the awards' 10th anniversary by singling out enduring veterans on the Richmond Chinese dining scene.
Speaking of Addison, his write-up in Eater also inspired L.A.-based Chilling Adventures of Sabrina star (and foodie) Kiernan Shipka, to check out Hoi Tong when the Netflix thriller series shot in Vancouver last year.
 "One of my favourite restaurants in the world," said Chef Angus An of Vancouver's Maenam and other eateries, last year of Hoi Tong.
"His cooking deeply reflects the Hong Kong Cantonese culinary ideals of restraint, simplicity, and refinement," said Man of Chef Tong this week, sharing the news that at 81, Tong was heading to retirement.
"It's definitely the end of an era – which makes me quite sad," added Man.
Hoi Tong will close up towards the end of February. They are located at 8191 Westminster Hwy in Richmond. Call (604) 276-9229 for info and reservations, before it's too late.